October 4, 2019
Column: Addressing The Opportunity Gap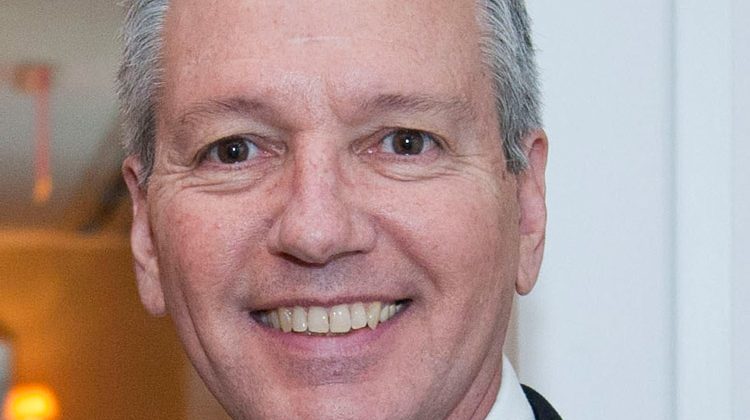 By Bob Arnold
For generations, nonprofit organizations have played a key role in strengthening the communities in which they serve. By providing critical services to often under-served populations, the nonprofit sector has been a driving force in improving people's lives, while helping to stimulate local economic stability and mobility. But as community needs change and societal challenges become more and more complex, nonprofits are being asked to combine their professional insight with a keen sense of innovation to develop responsive, sustainable solutions.
Over the past few decades, Greenwich has experienced a significant shift in the overall make-up of the community. The town's strong public school system, a comprehensive network of human service organizations and proximity to employment opportunities in nearby neighborhoods have made the Western side of Greenwich a popular relocation spot for working families.
Despite living in a community so rich in resources, many families struggle day in and day out. Parents often work multiple jobs just to pay the bills, while the number of students in our public schools who qualify for the Federal Free and Reduced Lunch program is at an all-time high. These economic challenges – in addition to a variety of structural and personal issues – have attributed to a growing Opportunity Gap that's preventing many local children from achieving long-term educational success.
Through our continuum of health, education and human service programs, Family Centers is dedicated to eliminating the Opportunity Gap that exists in Greenwich by deploying a two-generational approach focused on elevating the entire family. As comprehensive as our programs may be, Family Centers recognizes that we cannot defeat the Opportunity Gap on our own.
That's where collective impact comes in. Aimed at facilitating inter-organizational collaboration, developing shared goals, and establishing common measurement practices, collective impact is the strategy of bringing nonprofits, funders, and community leaders together in a structured way to achieve social change. By leveraging the expertise of like-minded organizations and encouraging ongoing learning and communication, collective impact partnerships often lead to system changes that produce long-term results.
Here in Greenwich, a great deal of attention has been placed on developing collective impact initiatives to help elevate struggling populations while ensuring the future sustainability of our community. The more our town's nonprofit leaders work in concert with dedicated philanthropic partners to spearhead forward-thinking efforts with a particular focus on the Opportunity Gap, the more success we will achieve. And in a very short time, these initiatives have yielded some amazing outcomes.
One prime example of the effectiveness of the collective impact model is the Family First in Education Program, a collaboration between the Per and Astrid Heidenreich Family Foundation, Family Centers, the Greenwich YMCA, and Greenwich Public Schools, Family First aims to close Greenwich's Opportunity Gap by positively affecting family wellness, school and community engagement, academic growth, and social/emotional development.
Available at no cost to families eligible for Free and Reduced Lunch attending three Western-Greenwich elementary schools, Family First blends evidence-based after school programming with home-based parent education. This two-generational approach provides children with academic enrichment, while parents receive the support they need to reinforce their child's learning at home.
Since its start in 2016, Family First has been instrumental in improving the academic outcomes of children at risk of falling prey to the Opportunity Gap. Ninety-eight percent of participating students experienced increased math scores, while ninety-five percent showed improvement in reading. Family First's enrollment also doubled since its inception three years ago, further illustrating our community's need for these critical services.
The Greenwich United Way has also been a champion for collective impact projects, and has woven this model of partnership into the fabric of the programs that make up its Early Childhood Achievement Gap Solutions (ECAGS) initiative. As an ECAGS impact partner, the United Way chose Family Centers to manage the Greenwich Parents as Teachers (GPAT) program to facilitate positive parent/infant bonds.
Using the nationally-recognized, evidence-based Parents as Teachers curriculum, GPAT provides home-visiting services to help parents of children ages 0-3 foster optimal social-emotional and physical development. While the program is only in its second year, early data suggests that participating children are gaining the school readiness skills necessary to succeed in kindergarten.
Although we've made great strides in addressing the Opportunity Gap, there is a great deal of work that still lies ahead. I am encouraged by the growing culture of collaboration that is developing here in Greenwich, and know we will continue to accelerate our progress in this area.
Now is the time to act. Now is the time to come together as a community. Together, we can secure a better future for all of our children.
Bob Arnold is the CEO of Family Centers. Through a comprehensive network of health, education and human service programs, Family Centers provides the support and guidance to help families living in lower Fairfield County overcome a variety of life's obstacles. Learn more at familycenters.org
Tags:
greenwich