September 27, 2019
Education Column: Focus on the "Why" Behind the "What"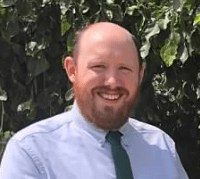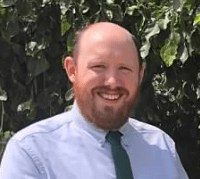 By Patrick Ledley
If you're like me, you spend your evening commute thinking about your day. What happened? What didn't happen? What fell somewhere in between? But, how much time do you spend thinking about the "why" behind what you accomplished?
My core focus as the Assistant Principal at Greenwich Catholic School is on curriculum and instruction, supporting our faculty as they guide the Pre-K through Grade 8 students through a rigorous and innovative curriculum to provide them with the foundation necessary to succeed in their academic careers.
When teachers talk about expectations for the school year at Back-to-School Night, parents often focus on how much homework to expect, what projects their student will work on, and what friends are in their child's class. It's easy to get caught up in the details and lose sight of the purpose.
This year at our Back-to-School Nights, I was excited to see our teachers and parents engaged in collaborative discussion about objectives, problem-solving and interdisciplinary study. These are not new concepts in education, but the way that our students think is constantly evolving. At GCS, we help our students think about the "why" behind the "what." By offering hands-on, thought-provoking, group and individual opportunities for learning, we give students the tools they need to succeed beyond elementary school.
For example, the interdisciplinary curriculum in Social Studies and Religion focus on how historical events are linked in through culture, faith and politics. And, while our Upper School Religion classes study doctrine, the group dynamic naturally leads to discussion of how our belief system applies to social justice in today's world. I've often found our students continuing a healthy debate as they travel from Upper School to the lunchroom after class. It's this type of active participation that fosters growth in our students, both academically and socially. Students are more likely to question, consider both sides, and draw independent conclusions when working with peers to understand a problem or form an argument.
Recently, our 5th Grade students experimented with potential and kinetic energy by creating "roller coasters" and using marbles to study distance, time and energy. Participation in hands-on, creative group work helps to cultivate a culture of cooperation, and challenges students to collaborate and problem-solve. The important lesson that day wasn't to learn how fast a marble can go, but why it goes faster or slower depending on the conditions created by the group.
At GCS, even our youngest learners are learning about the "why" that surrounds them. Earlier this week, our Pre-K students collected pinecones around campus, counting as they went. What's more important than the 44 pinecones they found during their search, however, was the discussion they had about how a change in season brings a change to the world around them.
And, it's important to remember that learning doesn't stop when the bell rings. Opportunities for our children to think "why" abound at the dinner table, during the car ride to soccer, and even in quiet reflection before heading to bed.
So, as a parent, how will you encourage your student to think and reflect beyond the "why" this year?
Mr. Patrick Ledley, Assistant Principal, Greenwich Catholic School. For more information, visit gcsct.org
Tags:
greenwich