September 18, 2019
Obituary: John Palache, Jr.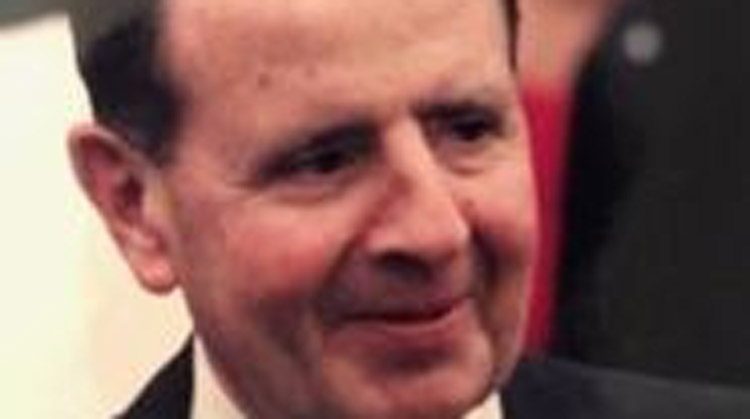 John Garber Palache, Jr. died peacefully in his sleep in Greenwich, CT on Aug. 27, 2019, at the age of 89. He and his wife, Sally Biscoe Palache, had just celebrated their 63rd anniversary. Born April 22, 1930 in New York, N.Y. to Eunice Underwood and John Garber Palache, he was raised in Morristown and New Vernon, N.J.
A graduate of Millbrook School '48 and Yale University '52, John served as a lieutenant in the United States Air Force in the Korean War. He attended Harvard Law School '57 and was admitted to the New York Bar. He joined the New York City law firm of Turk, Marsh, Kelly and Hoare, where he practiced until his retirement in 1995.
As a Greenwich resident for over 58 years, John was active member of Christ Church and St. Barnabas Episcopal Churches. He served several terms on Vestry and was a frequent usher. He loved the water, whether sailing, canoeing, or "just messing about in boats". In retirement, John split time between Greenwich and Nantucket, volunteered at Greenwich Hospital, and continued his lifelong love of historical reading and research. We will miss his inquisitiveness, marvelous storytelling, practical wisdom, and love of family and dogs. John will be remembered for his extraordinary intellect, understated wit, and humility.
He is survived by his wife, Sally Biscoe Palache; his two children: daughter, Lisa Palache Carey and her spouse, Bob Carey of San Francisco, Calif. and son, Whitney Palache; and two grandchildren: Helen Adele Carey and John Kenneth Carey. John was predeceased by his sister, Lucy Baldwin Palache.
A memorial service will be held on Tuesday, Sept. 24 at 11 a.m., at St. Barnabas Church located at 954 Lake Ave. Honoring his great love of the outdoors, its animals and birds, donations honoring John Palache may be made to the Greenwich Audubon Center (greenwich.audubon.org or 613 Riversville Road, Greenwich, CT 06831), for the Habitat Restoration Fund.
Tags:
greenwich
,
John Palache Jr.