September 18, 2019
High Holy Days at Greenwich Reform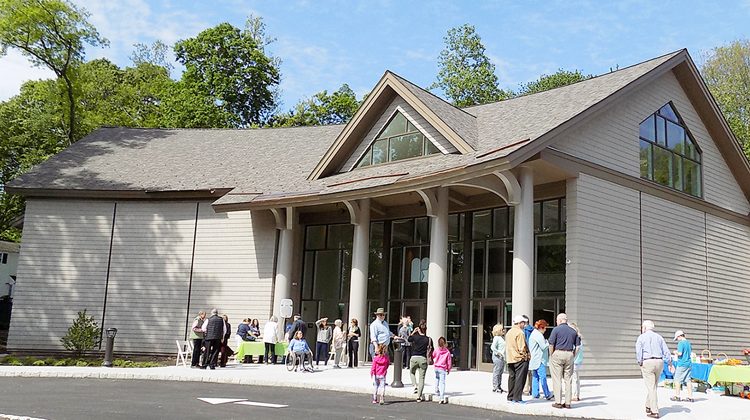 September begins the school year for all of us; for those in the Jewish community, it also marks the High Holy Days of Rosh Hashanah and Yom Kippur. This year, 5780 in the Jewish calendar, marks the third time that Greenwich Reform will be observing the holidays in their new home on Orchard Street in Cos Cob.
Key events include Selichot, commemorated on Saturday night, Sept. 21, with dinners in the homes of GRS members, followed by an evening service of poetry and music. The complete service schedule for Rosh Hashanah (Sept. 29-Oct. 1) and Yom Kippur (Oct. 8/9), with uplifting sermons by Rabbi Jordie Gerson and the music of Cantor Harriet Dunkerley and the GRS choir, can be found at GRS.org
Of particular interest are the brief early morning services designed for preschoolers, plus those created especially for school-age children, complete with plays performed by students in the GRS religious school. The second day of Rosh Hashanah features a meditative walk in a nearby park, and is open to all (prior reservations required).  On Yom Kippur, Professor Abel Rodriguez will discuss "Welcoming the Stranger: Seeking Migrant Justice in the Borderlands" at the symposium between morning and afternoon Yom Kippur services, while teens can participate in a reflective session to help them let go of the past year and set goals for the new one.
For complete details and ticket information, please call the GRS office at 203-629-0018.
Tags:
greenwich
,
Greenwich Reform Synagogue
,
High Holy Days