September 5, 2019
Glenville Fire to Host 9-11 Memorial Ceremony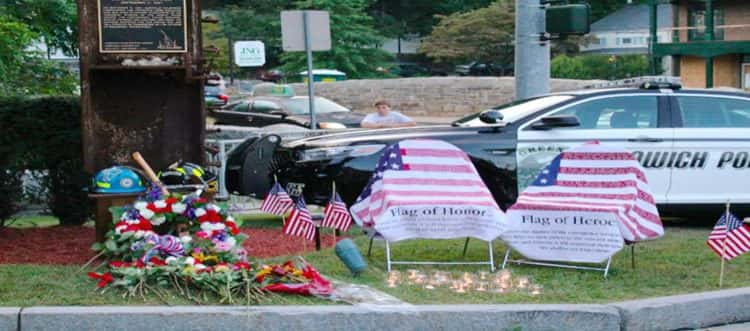 The Glenville Volunteer Fire Company is hosting a 9-11 Memorial Ceremony on Wednesday, Sept. 11 at 7 p.m., at the Glenville Fire House, 266 Glenville Rd.
The event will start with a welcome from the Glenville Volunteer Fire Company, followed by a Presentation of the Colors, Pledge of Allegiance, Singing of National Anthem, and an Invocation.
There will be a presentation of a wreath at the 9-11 Steel Memorial, which is a permanent display in front of the Fire House.
The ceremony will conclude with a benediction and retreat of the colors.
For more information, call 203-622-3974 or visit glenvillefire.org
Tags:
9-11 memorial ceremony
,
Glenville Volunteer Fire Company
,
greenwich