August 30, 2019
Elementary School Column: Parents: Keep Calm in the Chaos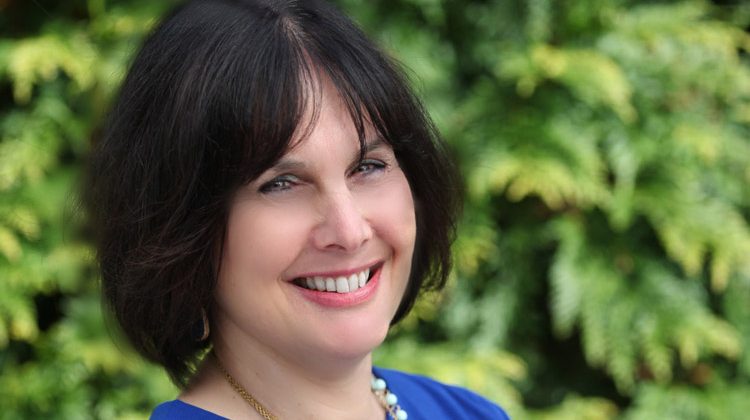 By Patrice Kopas
It's that time of year again. Teachers are decorating their classrooms, parents are navigating school supply lists, and kids are transitioning to earlier bedtimes and earlier mornings. The "Back to School" season is one of the busiest times of the year, but with proper planning and a little bit of faith, it doesn't need to be stressful.
At GCS, our team provides a life-long intellectual and spiritual foundation, from the first day our 3-year-old PreK students walk hand-in-hand with their parents into their classroom, until the day they confidently walk in their 8th Grade Graduation procession. Administrators who are fair but firm, faculty who are committed to positive student outcomes, and Guidance and Special Service professionals who provide extra academic and social-emotional support for students are at the core of all we do – and our parents play a critical role in our students' success.
No matter what grade your child enters this year, it's important for you to consider these simple steps to help your child navigate their first weeks:
Your child will follow your lead.
I began my 11th year as Principal of Greenwich Catholic School this week, and the start of each new year reminds me of all the "first days" I've seen along the way – emotions run high, with a mix of nervousness and excitement, for students and parents alike.
Talk to your child about the things that excite YOU about a new school year: Getting to know their teachers, seeing your "parent friends" more regularly after a long summer, and embracing the schedule and activities that a new school year brings. Your excitement will be contagious, so focus on the positive and encourage your child to think of things they're excited about as well.
Set realistic expectations.
Talk frankly with your child about how you see the year ahead, and what they hope to achieve. In younger grades, help your child to build habits for long-term success by concentrating on a balance of organizational skills, academic milestones, and social development. As students enter their middle school years, goals should evolve and become more specific. Do you expect your child to be named to the Honor Roll? Reassure them that you will help them manage their time and organize their assignments. Does your child have trouble making new friends? Encourage them to join a new club or activity so they can meet new people with similar interests. Would your child benefit from extra help after school? Review their work with them each day so they can approach their teacher with specific areas of focus, which will lead to a more productive session and help them succeed.
Ask pointed questions.
"How was your day?" is one of the hardest questions for a child of any age to answer. More pointed questions, like "Did your class do any fun projects today?" or "Who did you sit with at lunch?" will give you a better idea of how their day actually went. And remember, the first few weeks of school are tiring. Getting detailed answers from your child may not come easily at first, but don't give up.
Avoid over-scheduling.
If you know that an increase in workload may impact your child's ability to keep up with extracurriculars, it's time to help them prioritize. Especially in the middle school years, it's important to talk to your child about striking a balance between academics and activities. When I see that a child is feeling anxious about their ability to "do it all," I advise parents to cut the child's current extracurricular schedule back by 15%. Time management is a critical skill as your student prepares for high school, and learning to balance now will allow them to stay active and work responsibly, as well as throughout their academic career.
Be patient.
If your child is starting at a new school, or transitioning to middle school, be patient. "First week jitters" can lead to emotional reactions to otherwise simple situations. Whether it's a teacher they weren't expecting to have, or a friendship that starts to wane, allow your child to express their feelings to you, but don't react (or worse, overreact) immediately. It's likely that after a few days, the angst will subside. If it doesn't, speak with your child, and then with their teacher, about your concern. At GCS, we view the parent/school relationship as "Parents in Partnership," which fosters positive collaboration between home and school, and enhances your child's school experience.
Most importantly, keep calm in the chaos.
Even with the best preparation, September will bring challenges, but if your child feels like you're a united team in this busy time of year, it will help to calm their minds and allow them to thrive both academically and socially.
For now, enjoy the long Labor Day weekend… and remember that Christmas vacation is less than 4 months away.
Patrice Kopas is the Principal of Greenwich Catholic School
Tags:
greenwich