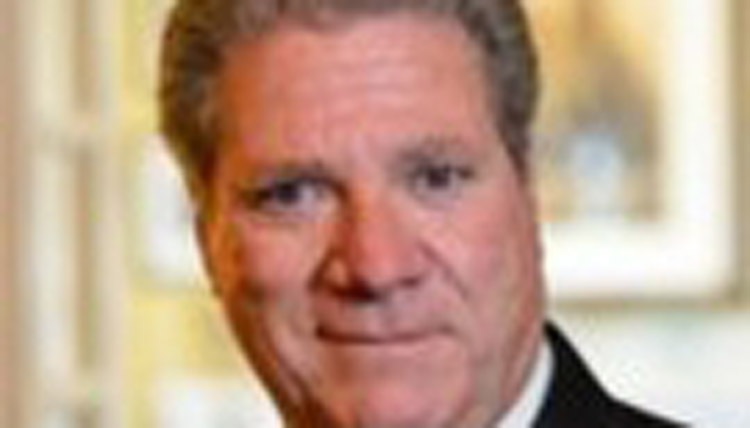 By James Duffy
It goes without saying that 100 years of service is an impressive feat for any business or organization, no matter how big or small. 100 years of service implies a century full of honesty, communal respect, and dignified professionalism; and in the funeral home profession, these qualities are the pillars on which it stands. Coxe and Graziano Funeral Home passed that centennial milestone in 2010, and now in 2019 they are swiftly moving to provide another century's worth of heartwarming service to the Greenwich and Westchester area, where they have established a long lasting and admirable reputation.
Here in Greenwich you will find the Coxe and Graziano Funeral Home situated along Hamilton Avenue in Chickahominy, where Vincent Graziano operates as the third generational funeral director for his family's business. A business whose roots reach deep into the Manhattan Boroughs, where Vincent's grandfather, Joseph Graziano, laid the foundation for the family's funeral home. If you ask Vincent how his family's business has managed to do so well over the years, you will find that he doesn't believe the funeral profession ought to be treated as a business. In doing so, you'll find yourself treating clients as customers, viewing them as dollar signs instead of heartbroken human beings suffering from the loss of a loved one.
What has allowed the Graziano name to continue for so long in the funeral profession is the sense of understanding and compassion they bring to the community around them in the aftermath of loss. When dealing with matters of death it requires an empathetic heart to manage the funeral process, requiring an 'around the clock' commitment to the community. In doing so you will find communities and families who remember the kindness, comfort, and emotional support provided to them in their days of mourning, and will seek that kindness, comfort and support again, whenever that may be. Ideals such as these are what Vincent carries with him through his father and his grandfather, and is now passing along to his own children, Jennifer and Vincent Graziano Jr., who are currently the fourth generation of the Graziano family to continue the funeral home's legacy. A legacy defined by the Graziano mission: "To create an atmosphere of reverence that conveys sentiments of warmth and comfort to the families that we serve."
In addition to being a licensed funeral director in New York and Connecticut, Vincent also possesses a passion and talent for writing, and has published two books within the past decade: Die Laughing (2009) and The Family Jewels (2018). In these novels, Vincent incorporates his upbringing in New York's Little Italy, along with his experiences working in the family funeral business, to inspire both his characters and storylines. Though fictional, both works draw heavily on the real life events that took place within the author's time; from his experience doing stand up in the city's comedy clubs to the downfall of St. Vincent's Hospital, and the numerous rumors of mafia involvement. By setting these novels in his own backyard, Vincent can give his readers an authentic perspective into the people and community he sets his plot in.
In his most recent piece, The Family Jewels, Vincent tells the story of three out-of-touch brothers, Tommy, Jake and Looney Rossini, who find themselves reunited through their less than ideal ties with the Italian mob. Unlike most, Tommy Rossini managed to escape the mafia lifestyle, and make a name for himself far away from the hustle and bustle of New York City. But now, as the oldest Rossini brother, Tommy finds himself being pulled back in for one last "job", in a desperate attempt to save his foolish brother Jake from the death grip of mob boss Don Pauly Fazzula. With the rapid decline of their senile mother's health to make matters worse, and both the mafia and police breathing down their necks, Jake and Tommy must do the unthinkable and bring Looney into it all; the only Rossini brother smart enough to make an honest living. The Family Jewels is a novel as intense and dramatic as it is heartwarming and humorous, and shows us that Vincent is just as capable of directing a novel as he is a funeral.
Whether you catch him in a café or must work with him on that somber occasion, once you meet him, Vincent Graziano is a hard man to forget, and for the best reasons. Above being a talented author and an honorable businessman, Vincent is in every sense of the word a gentleman, the likes of which are rarely replicated, and whose commitment to his community has no parallel. His amiable personality makes all those around him feel welcome and at ease, and after meeting the man myself, it comes as no surprise to see where his success and reputation comes from. His generosity goes well beyond the workplace and for me, Vincent will always be the man who works so close to death, and is yet so full of life.