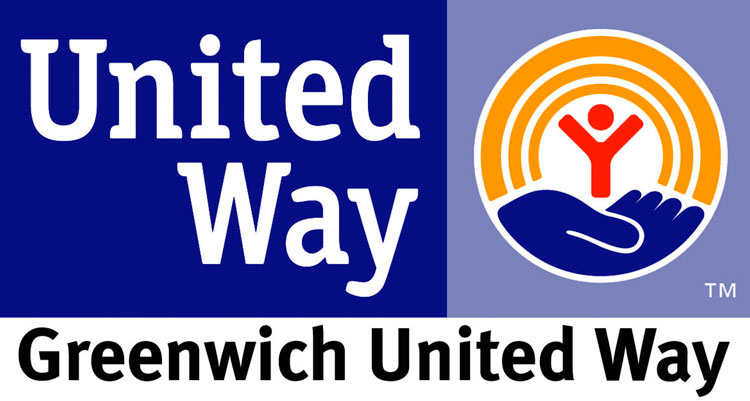 $21 million invested in the community in the last 10 years, more than $46 million invested in the last 20 years
The Greenwich United Way (GUW) issued its second round of Community Impact grants to local health, education and self-sufficiency programs across partner agencies, bringing total to nearly $1 million since January. Grant recipients include: Abilis, Boys & Girls Club of Greenwich, Center for Sexual Assault Crisis Counseling and Education, Community Centers Inc. of Greenwich, Child Guidance Center, Family Centers, Food Bank of Lower Fairfield County, Horizons at Brunswick, Jewish Family Services of Greenwich, Kids In Crisis, Laurel House, Liberation Programs, Mothers For Others, Neighbor to Neighbor, Pacific House, River House Adult Day Center, Transportation Association of Greenwich (TAG), YMCA of Greenwich, and YWCA of Greenwich.
With the latest grants, the GUW has invested in the community a total of $21 million in the last 10 years and $46 million in the last 20 years.
Grants were made to programs in the priority areas as identified by the results of comprehensive research conducted by the GUW. Each recipient agency applied to receive a grant for one program through the GUW Community Investment Process. Each year, volunteers serving on the Community Investment Process committee review grant applications from human services agencies that serve Greenwich residents. The process involves reviewing grant proposals and visiting program sites. Following this intensive dive into the financials, applications and other data and in-person site visits, trained volunteers recommend funding to the GUW Board of Directors. The Community Investment Process is guided by the research of local needs as published in Greenwich United Way Needs Assessment Report and Executive Summary.
"Our Community Investment Process helps set us apart from any other organization in that its team of volunteers does extensive research to prioritize the many unmet needs in our town and then fund the solutions to address those needs," said David Rabin, CEO of Greenwich United Way. "Our mission to 'find it, fund it, fix it' is only possible due to the generosity of the people of Greenwich ­ many donating time, talent and capital, helping us aid over 17,000 Greenwich residents."
The following information details the specific programs receiving June 2019 Community Investment Grants.
Abilis
Project Search provides individualized job development through real-life work experience along with life skills training all within one workplace. The goal of the program is for each individual to transition to competitive employment opportunity.
Boys & Girls Club of Greenwich
The After-School Program is open on weekdays from 2:45 to 9 pm during the academic year and from 8:30 am to 5 pm on school vacation days. Everything is included for an annual fee of $50 per child. On a typical afternoon, children will eat healthy snacks and rotate with their grade levels for homework help, art and crafts, reading or computer time. Children may also enroll in swim lessons, yoga, cooking, flag football, Lego Robotics or character development. In summer, the Club offers camps to families.
The Rowan Center (formerly The Center for Sexual Assault Crisis Counseling and Education)
The Greenwich High School Sexual Violence Prevention Education program is a pilot program to extend sexual violence prevention education with targeted videos for parents of high school students. Modeling for discussion of sensitive topics with their children.
Child Guidance Center of Southern Connecticut Inc.
Provides immediate crisis stabilization and mental health assessment for children and adolescents experiencing serious psychiatric symptoms or reactions to a traumatic event. CGC clinicians trained in youth suicide and violence prevention. 
Community Centers Inc. of Greenwich
The CCI Summer Program is a free summer youth program for children residing in Greenwich Public Housing. CCI creates a safe, fun, nurturing environment through a variety of educational, recreational and therapeutic activities. 
Family Centers
The Early Education Center of Excellence consists of The Grauer Preschool, The Gateway Preschool, Joan M. Warburg Infant Toddler Center and The Armstrong Court Preschool. As part of the Center of Excellence, the Early Care and Education program is an accredited, full-day, year-round program for children aged 6 weeks through 5 years. It combines a high-quality educational experience with full day care for working parents.
Food Bank of Lower Fairfield County
The Food Bank addresses food insecurity by providing emergency food to agencies and programs to distribute to those in need. The Food Bank is the largest hunger relief organization located in lower Fairfield County and serves several Greenwich agencies.
Horizons at Brunswick
The Horizons at Brunswick Student Enrichment Program addresses the achievement gap in town by helping students from Greenwich Title I schools to improve their educational outcomes by providing academic and swimming instruction, enrichment opportunities, mentoring and guidance in a nurturing community of dedicated professionals and volunteers.
Jewish Family Services of Greenwich
Supermarketing for Seniors is a free, non-discriminatory, grocery shopping and case monitoring program for homebound Greenwich seniors. New clients may meet with a registered dietician and are matched with a trained, screened shopper.
Kids In Crisis
SafeHaven is a program in which counselors answer Helpline calls from community members and children in crisis themselves. They assess needs and de-escalate crises by phone or in-person meetings 24 hours per day.
Laurel House
The Supported Education program is a free evidence-based program that helps economically disadvantaged high school and college aged children living with a mental health disability; many of who live in Greenwich; enroll and succeed in post-secondary education or vocational certification. 
Liberation Programs
The Fathers Forum program; held at the Greenwich Family YMCA; will consist of twice-monthly meetings over the school year. Funding would employ two licensed facilitators trained in some combination of family therapy, child development and/or family systems.
Mothers For Others
Diaper bank serving the Greenwich area. Provides each child in families referred by a social worker with 1-week supply of diapers per month (50 diapers, 1 pack of wipes). Cost of diapers is approximately $1,000 per child annually.
Neighbor to Neighbor
The Supplies for Success Backpack & School Supply Distribution program provides backpacks pre-filled with school supplies for eligible students at no cost. Program aims to reduce burden on families so students are prepared to fully participate in their academics alongside peers.
Pacific House
Operates year-round, 24/7 shelter for homeless men and women throughout the region. 85 temporary beds with capacity for 100 beds during weather or community emergencies.
River House
River House Adult Day Center is an accredited medical model adult day care center, open six days a week, providing medical support, personal care, emotional support and therapeutic recreation improving the quality of life for aging adults and those who care for them.
Transportation Association of Greenwich
The Municipal Dial-a-Ride Program provides approximately 16,000 trips to the seniors and disabled of Greenwich. The program operates Monday through Saturday from 7:30 am to 6:30 pm. They sometimes provide rides for dialysis patients.
YMCA of Greenwich
The Early Learning Center Childcare Program serves children from six weeks to four-years-old and includes both full- and half-day preschool programs. It provides a developmentally-appropriate learning environment to foster children¹s socio-emotional, cognitive, creative and physical development.
YWCA of Greenwich
24/7 hotline for victims of intimate partner violence to speak with state-certified counselors. Counselors work with victims to create a customized safety plan and a thorough needs assessment. 
About Greenwich United Way
The Greenwich United Way (GUW) shares a name with approximately 1,200 other similar organizations across the nation, although the Greenwich, Connecticut division is a privately incorporated, locally governed, nonprofit agency. As a volunteer-driven organization, the Greenwich United Way exists to help identify and address the health, educational and self-sufficiency needs specific to its local community and to create and affect meaningful, lasting solutions. Through various fundraising efforts and on-going research, the organization is able to directly grant the funds necessary to accomplish this goal. The Greenwich United Way also invests in and conducts collaborative efforts to address broad-based community needs with partnering nonprofit agencies. For more information, visit https://greenwichunitedway.org