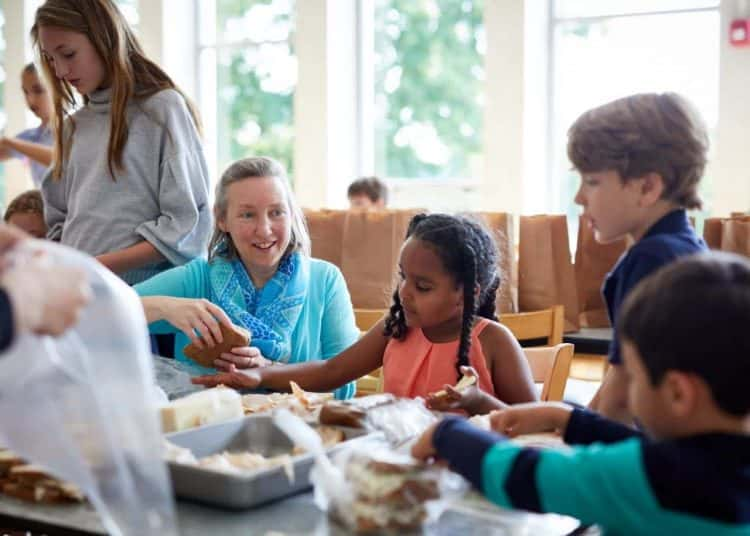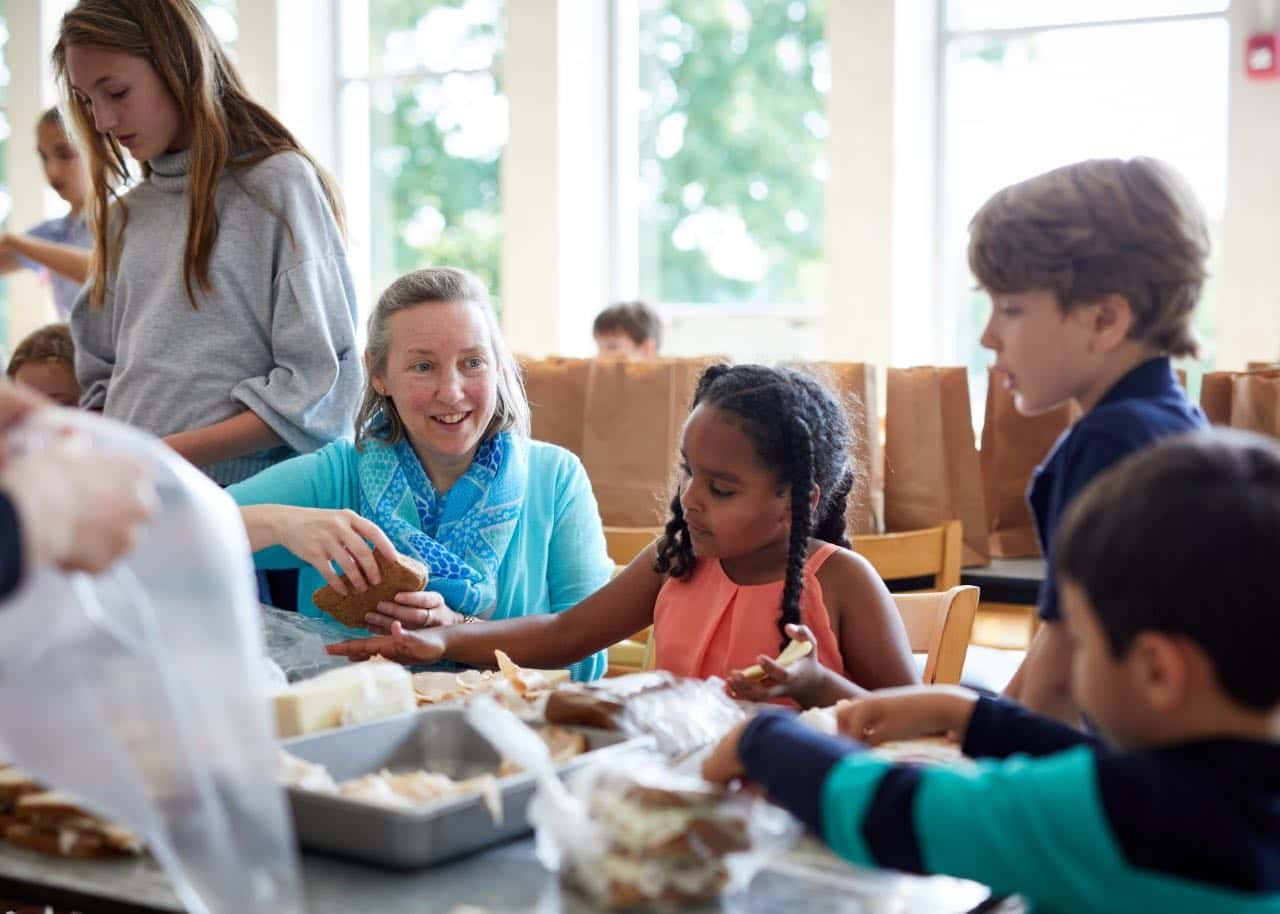 By Richard Kaufman
Greenwich Country Day School has long been associated with helping and serving others, and now the school is enhancing the way in which students, faculty members and families can give back.
As GCDS prepares to open its upper school for grades 9-12 next fall, the school unveiled the Center for Public Good, which will institutionalize the whole school's commitment to the value of service to others that has been a part of GCDS since 1926.
The CPG will connect the GCDS community to its service partners. Students' service — through events like food drives and work with non-profits — will build skills, provide firsthand, real-world learning opportunities, and help them envision a future in which service is part of their everyday lives, perhaps even as a career.
The mission of the CPG will be "to nourish our innate desire to make the world a better place, to learn about the world and its needs, and to be inspired to take action."
The program will be lead by Jen Donnalley, a math teacher at GCDS, who has coordinated past community service efforts.
Donnalley said she's "incredibly excited" to be the inaugural director of the CPG
"I have been running the community service program at GCDS for 25 years, and I am thrilled that we have created the Center for Public Good to ensure that service is always a core part of our culture," she said. "The CPG makes it clear how committed we are to ensuring that our students learn the importance of and value in living a purposeful life. The establishment of the high school is a natural time to reflect on our values."
Donnalley noted that the announcement of the creation of the CPG has resonated with members of the GCDS community.
Headmaster of GCDS, Adam Rohdie, said that the CPG has been in the works for a while, and the recent passing of President George H.W. Bush, a GCDS alum, helped to catalyze the effort to start the program.
"At the core of GCDS, we've always believed is rooted an incredibly rich character development program… Our kids are going to go on and be leaders at their colleges and into the real world, and we want those kids to have a finely tuned moral compass… Creating a center which creates an intentional structure around what we've been doing somewhat less intentionally is pretty exciting," Rohdie said.
"This was just a perfect way to celebrate the work that we do, the character development that we do, and to celebrate President Bush's legacy which is all about character, which is all about making the world a better place through civic engagement and responsibility."
The CPG will administer an annual grant program that will put the CPG's mission into practice.
Four grants will be given out each year in December honoring two current retiring teachers, Jon Bates and Jack Jepson, Pat Young, the founder of Stanwich School, and Bush, GCDS Class of '37.
"Each [grant] will honor an aspect of the CPG which was special to these important members of our community, including the environment, engaging with other cultures, community service, and public service," said Donnalley.
GCDS will continue all of the service projects they've done in the past, such as volunteering with nonprofits, and working with the homeless population in New York City. The younger students will make birthday bags, pack rice and beans and make meals for the Midnight Run. 
Initial plans for projects under the umbrella of the CPG include: a cooking class. Each week, the food will be prepared for a different non-profit. Service and math will be combined in a lesson about unit cost, as students shop for clients at Neighbor to Neighbor. 
Teachers will also offer "pop-up service related classes", which will combine their discipline with a need in the community. For example, students in technology class will make games for the children's room in a local hospital; graphic design students will make flash cards for clients at Building One Community; and sewing students will make supplies for the Midnight Run. 
The cycle of learning and helping others is a very important aspect of the CPG, said Rohdie.
"In a small way, we're making a difference in someone's life. The flip side of that is there's nothing more powerful for a young person than to get that feeling of helping somebody else, and thus, our students are significantly impacted by doing that service work almost in some ways as much as the recipients of their service work," he said.
Rohdie added that Donnalley is the perfect person to lead the CPG. 
"There are some people out there who are almost transcendent. Jen is the kind of person who lives their life solely in the service of others," he remarked.
Donnalley often says she has the best job in the world.
"There is nothing better than teaching children what it feels like to do good in the world. I have my parents to thank for teaching me from a young age that every single person's actions impact the world, and we have a responsibility as citizens of this planet to make a daily impact to improve someone else's life," she said. 
"We have 'character talks' at Country Day, and this year I gave mine on the topic of heroes. I told the students that I have lots of heroes because my job puts me in the position to meet people all the time who inspire me to become a better version of myself."