June 11, 2019
Red Cross Launches 'Missing Types' Campaign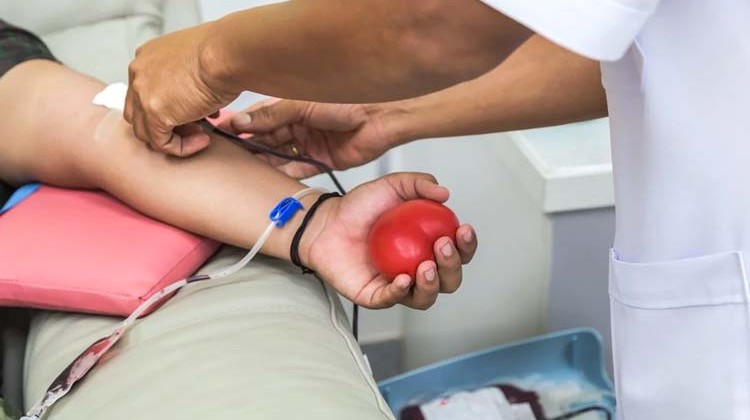 Today, the American Red Cross launches the Missing Types campaign to raise awareness for lifesaving blood donations and urge the public to make an appointment to give blood or platelets this summer.
During the Missing Types campaign, the letters A, B and O – the letters representing the main blood groups – are disappearing from brands, social media pages, signs and websites to illustrate the critical role blood donors play in helping patients. When the letters A, B and O vanish from everyday life, the gaps are striking. And when A, B, O and AB blood types go missing from hospital shelves, patient care and medical treatments are affected.
Blood transfusion is the fourth most common inpatient hospital procedure in the U.S. Blood can only come from volunteer blood donors, yet only 3 out of 100 people in the U.S. give blood. That's simply not enough to help patients who need transfusions.
"Just last month, the Red Cross experienced a critical shortage of type O blood. When this happens, medical procedures could be delayed because blood products are not available," said Cliff Numark, senior vice president, Red Cross Blood Services. "That's why we are asking those eligible to help fill the missing types by making a donation appointment today. Don't wait for the letters A, B and O to go missing from hospital shelves again."
Donors in Greenwich can help fill the missing types during two blood drives this June:
• Tuesday, June 11 from 11:30 a.m. to 4:30 p.m., Greenwich Town Hall, 101 Field Point Rd.
• Saturday, June 22 from 8 a.m. to 1:30 p.m., First Presbyterian Church, 1 West Putnam Ave.
To donate, make an appointment  by visiting RedCrossBlood.org/MissingTypes, using the Red Cross Blood Donor App or calling 800-733-2767.
Tags:
American Red Cross
,
Blood Drive
,
greenwich
,
Missing Types