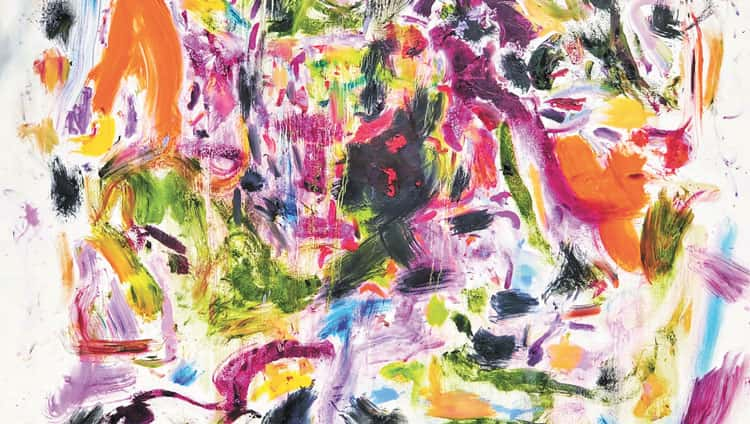 By Michelle Moskowitz
Sentinel Correspondent
Greenwich native Alex Sanzo has used art as a means to express himself ever since he can remember.
"Music was my first introduction to anything creative," said Sanzo.  "My mom would play Elvis Presley and Sam Cooke, and that's what got me playing the guitar from a young age," chuckled Sanzo.
Years later, it was an electronic music course that Sanzo took while a sophomore at GHS that triggered him to pursue a full-time music career.
"I was always a bit of an introvert growing up," said Sanzo, sharing that it was his expression of music that made him feel connected in school.
After graduating from GHS, Sanzo attended the McNally Smith music school in St., Paul Minnesota before making the move out to Los Angeles where he worked in music production and songwriting for almost seven years.
Eventually, he began to feel that the music scene was becoming "cookie cutter" and that the creativity and individuality of artists was becoming less valued.
That's when his love for abstract painting came about and he began experimenting with some large canvases (he builds them himself, as they are 8 feet tall), some colorful paint palettes, and a desire to explore the inner workings of his mind.
While Sanzo looks back on his experience living and working in Los Angeles as something he had to do, he says he is quite happy to be back in Greenwich, where life is a bit more subdued.
"Today, I truly thrive on structure," said Sanzo who wakes up at 3 am Monday through Friday to work at his day job at Equinox managing the front desk.  He leaves mid-afternoon so that he can paint for the rest of the day.
"The thing about creating abstract art is that it's up to the interpretation of the viewer, and whatever it makes someone feel is just great."
"While I have always been a private person, now is the time to share my work where I grew up," he said.
Sanzo's first solo exhibit titled, "The Light of Day," will debut on June 9, from 12-4 p.m., at a private backcountry estate located at 63 John Street.
The outdoor exhibit will be spread out majestically throughout the 14-acre property on hill-top with approximately 50 works on display, all untitled.
The exhibit is open to the public.
"It's hard to share one's creativity, to let people look into you, but I want to inspire other people to believe in themselves."
While Greenwich boasts an impressive number of art galleries, this reporter questioned Sanzo as to whether the community was open to young talent.
"Greenwich is open to art, yes, but it would be great to see more budding artists have a chance to showcase their work at some of the local galleries."
When asked what artists contributed to his inspiration, he responded, "I like the abstract expressionists from the mid 50's, such as Robert Motherwell (who lived in Greenwich), Helen Frankenthaler (who was married to Motherwell) and Joan Mitchell."
As high school graduations are upon us, Sanzo offered some advice to those graduating, "Follow your dreams; it won't be easy. Be passionate about something and don't do what you think society wants you to do."
"Everyone is inherently creative; you just need to tap into it and find that ability to be able to do things on your own."
Sanzo said that when he started to paint seriously, about four years ago, he immersed himself in the basics first, and then learned how to be free with it and express painting in his own terms.
"Art is there to express the unexplainable…the ineffable," said Sanzo.  No matter what we do in life, if we don't share it with the world, it will never see "the light of day."
Visit alexsanzo.com or call (203) 550-3981 for more information on Sanzo's work.
A rain date for "The Light of Day" has been scheduled for Sat., June 15, 12-4 p.m.