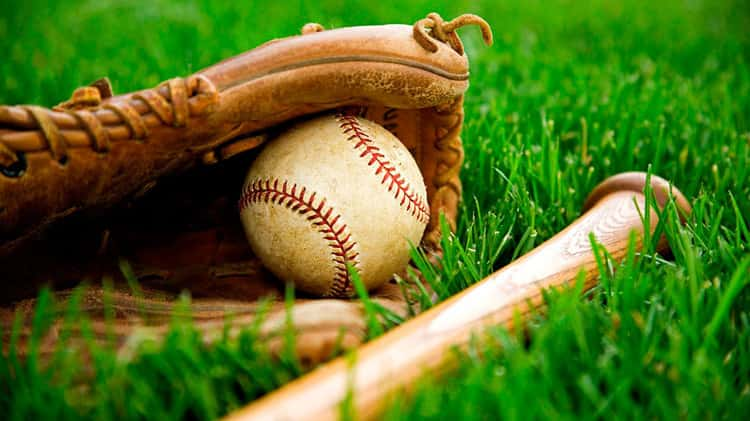 By Paul Silverfarb
Sentinel Editor
Although it wasn't easy, the Greenwich High School baseball team will be playing some postseason games this year.
Finishing the regular season strong, the Cardinals currently post a record of 8-12. As the last team to qualify for the Connecticut Interscholastic Athletic Conference class LL tournament, Big Red will be on the road Saturday for competition in a play-in game. The No. 37 seeded Cardinals will see a familiar foe, as they don't have to travel far when they play Norwalk High School. The time of Saturday's game has yet to be announced.
If Greenwich High wins, they will open play in the CIAC class LL tourney against FCIAC champions Staples High School Tuesday at 3:30 p.m.
"We need to play fundamental baseball," Greenwich head coach Mike Mora said. "We need to make those routine plays, get guys on base, know what we are doing and where we are supposed to be. We need to have good at bats and not chase balls out of the strike zone. It will be tough because we are obviously going to be facing really good pitchers. If we play solid baseball, we have a chance of doing some things. But it's up to the kids to do that every pitch and every play."
Mora said that in the team's defense, this season hasn't been the greatest when it comes to practice times. Between the cold temperatures and soggy field conditions throughout most of the season, Big Red only had less than 10 practices on their home field at GHS. They played a good amount of games and practiced quite a bit at Julian Curtiss field.
"Our JV field, where we practiced mostly, didn't have a batting cage and you can't work on hitting," Mora said. "If you work on hitting, you're not working on anything else. We got the field late in the season and there's a direct correlation of how we play when we practice. The kids understood that, worked hard, spent a lot of time in the gym and did everything we asked."
But for Mora, the fact that his flock of Cardinals will be battling in meaningful games in late May is music to his ears.
"I am very excited to be playing in the postseason," Mora said. "I am very excited because of what we have been through. To have a second chance is really good. We had some dissention amongst the ranks and we worked through that. We weren't able to practice a lot at home and we worked through that. We have been through a lot. I am happy have another chance with this team because they are a good group of kids."
Just getting into the playoff picture was a big accomplishment for Greenwich High School. Dealing with injuries, lack of practice time on their home baseball field and some non-baseball related issues, the Cardinals lost eight of nine games at one point and were sitting with a record of 2-8.
"It was very important for the team to gel, especially for the seniors," Mora said. "For a lot of them, it will be the last competitive game they will play together. It's their time as a group to leave their mark. We have 12 seniors, two are injured.
After they beat Stamford 10-4 to end their losing streak, the Cards were defeated by Trumbull, Westhill and Norwalk. With the season on the brink, Mora knew that the time for action was now or never.
"We have shown that we can beat a top team and also lose to an average team," said Mora. "We had to start playing with a sense of urgency and play up to our potential."
Instead of folding, Big Red turned up the intensity. They beat Wilton 14-4 on May 3. Greenwich came back a few days later to edge Bridgeport Central 5-4 and 24 hours later took care of St. Joseph 10-7. After falling to Fairfield Warde 8-5, Mora knew his team would have to run the table in order to see playoff baseball.
And that's exactly what happened. They stunned Danbury, one of the top teams in the FCIAC, 3-2 and came back to close the season out on May 16 with a 9-1 victory over Trinity Catholic.
"We took things one game at a time the past six or seven games," Mora said. "Even when we were losing it was still one game at a time and focusing on the game in front of us. In the state tournament, we aren't going to change and it's still focusing on the game in front of us."
Getting ready for the state tournament, Greenwich is all about working on the team's attitude and effort.
"We pretty much know how to pick up a ground ball and we know how to throw the baseball, but our attitude and effort hasn't been there consistently for 20 games," Mora said. "One day we worked on running on and off the field the right way and picking their teammates up with their gloves. Just the basics. It's all about playing hard. We have shown we can beat a top team and we have shown we can lose to a team that isn't a top team."
A key for Greenwich's success is being strong up the middle and Mora said he likes the way both junior Chris Genaro and senior Stephen Bennett have been playing recently.
"In the past 10 games they have both been really good," Mora said. "They started off slow, but that was because we weren't throwing strikes and scoring runs. We got behind and couldn't get out of that hole. But recently Genaro and Bennett have made great plays and both their bats have come alive as well. They are playing the way we expected them to play and now they have to keep it up."
Senior Jackson Blanchard has been a mainstay in the outfield and Mora will be relying heavily on his stellar defense.
"He's the heart and soul of our team," Mora said. "He's the leader and keeps everybody up. He's done that every game, no matter if we have been up and down. He's the vocal leader and the kids look up to him. He's going to West Point and you don't get into West Point without being a special kid. That's what he is."
On the mound, Mora said that sophomore Miles Langhorne will be go-to pitcher for the Cardinals. In addition, Mora said he feels confident throwing seniors Zach Karson, Luc Thibeault, Alex Roath and Ian Colalucci out on the hill at any given time. Lately, Karson has been lights out for Big Red, beating Danbury, St. Joseph and Trinity Catholic in relief.
And offensively Greenwich has been coming on strong in the past month. Although they are on a team that will send a plethora of balls over the fence, they are plating runs. They scored 14 against Wilton, nine against the Crusaders and 10 against the Cadets. Even in their loss to Warde they scored five runs.
"We have some guys that drive the ball and we have some guys that have been bunting," Mora said. "We have also been getting some really timely hits by guys like Hunter Gruenstrass, Bennett, Genaro, Blanchard and Sean Prately. We need score runs any way we can."