May 21, 2019
Post 29 to Hold Wreath-Laying Ceremony on Memorial Day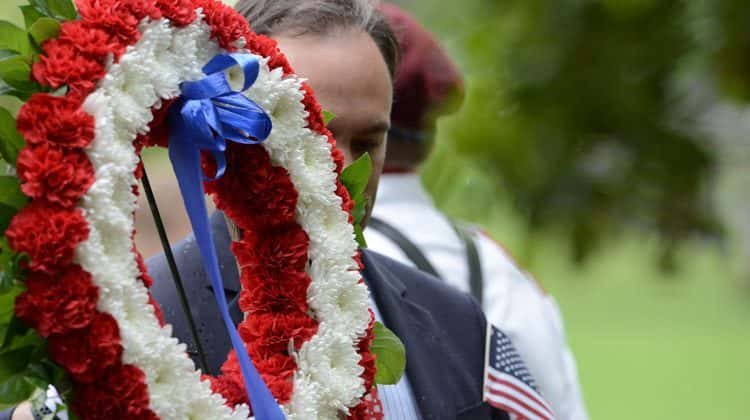 Greenwich 's American Legion Post 29 will hold its Annual Wreath-Laying Ceremony on Memorial Day, Monday, May 27 at 8 a.m., at Indian Harbor Yacht Club. US Air Force LTC (Ret.) Jennifer Cassidy will be the keynote speaker for. In addition, WWII veteran, Winona Mullis, will be honored.
The event will also include a Police Department Honor Guard, introductory remarks by Peter LeBeau, Commander of Post 29, comments by First Selectman Peter Tesei, a rifle salute by the Byram Veterans Association, the dock-side wreath laying ceremony, echo taps, and more.
In her keynote address Lieutenant Cassidy will speak about "Women in War." Cassidy, a retired Air Force Lieutenant Colonel spent her military career as a Public Affairs Officer involved with media relations and communications strategies. She served in both Iraq and Afghanistan where she was a trusted advisor to senior military personnel, coalition partners and the State Department. She holds Masters Degrees in Communications and Public Relations from the University of California, Berkeley and Webster University in St. Louis.
Greenwich resident and 95 year-old WWII Navy veteran Winona Mullis will be honored at the ceremony. While serving in the Navy, Mullins was involved with code-breaking operations.
Following the ceremony, Indian Harbor Yacht Club, 710 Steamboat Rd., will host a continental breakfast. The event is open to the public.
Tags:
american legion post 29
,
greenwich
,
memorial day
,
Wreath-Laying Ceremony