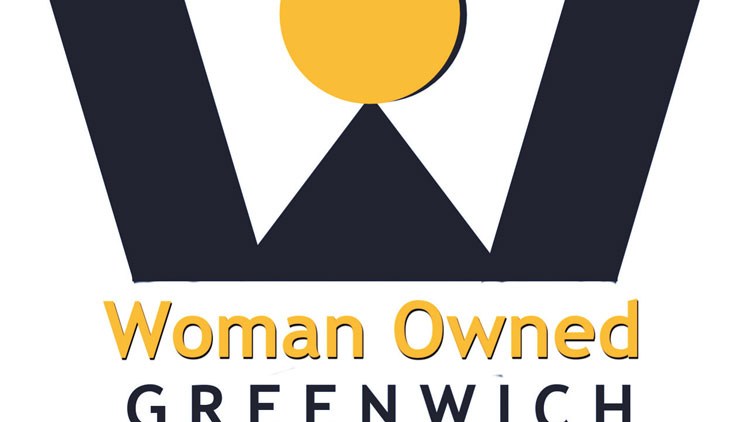 By Michelle Moskowitz
Sentinel Correspondent
Founded in the summer of 2017 and run by an all-volunteer group of steering committee members, Woman Owned Greenwich (WOMOG) represents a diverse group of female business owners.
The Sentinel sat down with committee members including: Cathleen Blood, Jennifer Deinhard, Maria Turkel, and Charlotte J. Walker.
Sentinel: WOMOG is committed to collecting and reporting on female-led businesses in town. Why is this so important, and can this reporting be used to improve both the local and state's economy?
Cathleen Blood: With 99 members, I feel we finally have enough data to start looking at trends, growth and under-reporting statistics. We have data showing that the quantity of women owned businesses in Greenwich is under-reported. We'd love to have a conversation about the contribution of women-owned businesses to the Greenwich economy with the Business Development Office of the Town of Greenwich, for starters if there was one! Greenwich currently lags behind other communities in this regard. While we have the First Selectman's Economic Advisory committee, they are not doing the work of an actual economic development officer. Most other towns in Fairfield County, the town of Fairfield, for example, have an office of business development.
Reporting on women-owned businesses is something that the Women's Business Development Council (WBDC) does on a statewide level. We're drilling down to analyze the unique situation in Greenwich.
Maria Turkel: It's so important because it is under-reported. Often women are doing so much on their own, such as running a business, taking care of family and keeping up their social relationships, and reporting data falls to bottom of the list.  Women-owned businesses are already improving the local/state economy.
Charlotte Walker: We suspect, but cannot yet prove, that women-owned businesses may be the life blood of employment and employment growth in Greenwich and the state of CT. This is an important story to tell.
Sentinel: What is the most rewarding outcome you have witnessed thus far and what is the most surprising?
Marie Turkel: Most rewarding is that I've become friends with many of these women.  I root for them to succeed not just in business but in life. I'm happy to use my connections to support their businesses and I feel confident that they do the same for me.  Most surprising: the sheer number of women who continue to show up consistently. We are all so busy and getting women out in the eveninSentinel or morninSentinel to one more event is really hard. This loops back to most rewarding: WOMOG must be offering something of great value for women to take time out of their lives to show up, give their time and ideas and energy.
Cathleen Blood: Partnerships and collaborations have flourished because WOMOG has connected women entrepreneurs who had never met. Knowledge is power! The surprise to me was the sheer diversity and number of women-owned businesses in our town. That's Greenwich for you!
Jennifer Deinhard: Meeting an entirely new group of people! Greenwich is a large "small" town and women often stick to the same groups, whether it be their neighborhood, their child's school, a club they belong to. It's terrific to be a part of a group of women who are specifically connecting over business endeavors. I've lived in town for 16 years, raised two kids here, and I'm constantly amazed at how many new people I get to meet who were doing such amazing thinSentinel. WOMOG has been a terrific addition to my life in Greenwich.
Charlotte Walker: Meeting so many wonderful and dynamic women who want to help other women succeed.
Sentinel: Can you identify some of the key characteristics that women leaders possess and how can we equip young girls to pave the way for corporate/non-profit leadership?
Maria Turkel: Relationship building! Women are naturally great at this and as all sectors of business have become disrupted, relationships have been revealed to be critical. Why does social media marketing work? Because it feels like great word of mouth from those we trust. I'd love to build on the idea of speaking to high school clubs/groups to encourage young women to "be themselves" in business.  Their natural abilities of empathy, the art of conversation and other soft skills are actually excellent business skills.
Charlotte Walker: Women leaders have a very holistic approach to their organizations. All stakeholders are important, including employees are important to women leaders. Statistically, women-led organizations grow faster, experience less turnover and are more profitable than their male-led counterparts.
Sentinel: What are your primary goals for WOMOG over the next few years?
Cathleen Blood: To grow thoughtfully and build engagement among our members. To ensure that our membership is in sync with the mission of women empowering other women and our philosophy of "give to get." To provide a collective voice for women entrepreneurs in our community, and opportunities to collaborate.
Charlotte Walker: Our long-term goal is to become the go-to organization for women leaders who are starting and growing organizations in our region.
Sentinel: What advice can you share for young entrepreneurs and for women who are exploring their own business? Can you recommend some local resources? Also, can you identify some of the common roadblocks that women face when starting up?
Cathleen Blood: Never burn a bridge or put someone down and always be responsive. Give to get. Believe deeply in yourself but don't be that person who thinks they know everything. Ask for help.
We have a whole list of resources on our website, as well as a community business calendar with dozens of local business events, training programs and conferences. The following organizations offer free services, events, classes and mentoring programs to CT entrepreneurs.
Some of these resources include Greenwich Library Business programs, WBDC Programs, SCORE, CT Innovations & CT Next, CEDC and UConn's Small Business Development Center.
Charlotte Walker: Common roadblocks that women face when starting up business include: those reviewing their operating plans and financing needs may be mostly men who may have little to no experience working with women entrepreneurs or the types of businesses that women might start; women often do not have the mentor networks of their male counterparts and may not be familiar with the requirements that a venture capitalist or a bank may be looking for, with fewer resources or mentors to turn to.
Sentinel: If there was one key message that you wanted people to know about WOMOG, what would it be?
Cathleen Blood: We are a cross section of the Greenwich business and nonprofit community – women who believe in themselves and in the in the power of our community as a source for good and growth. We choose to support and empower each other.
Charlotte Walker: If we don't do it (i.e. support and empower each other), no one else will.
Jennifer Deinhard: Don't be shy! We welcome women at every stage of business ownership. The more you participate in what we have to offer, the more you will learn, grow, meet new people and feel connected to our awesome town!
For more information visit womanownedgreenwich.com.