May 14, 2019
LWVG Welcomes Nicole Hockley of Sandy Hook Promise in Discussion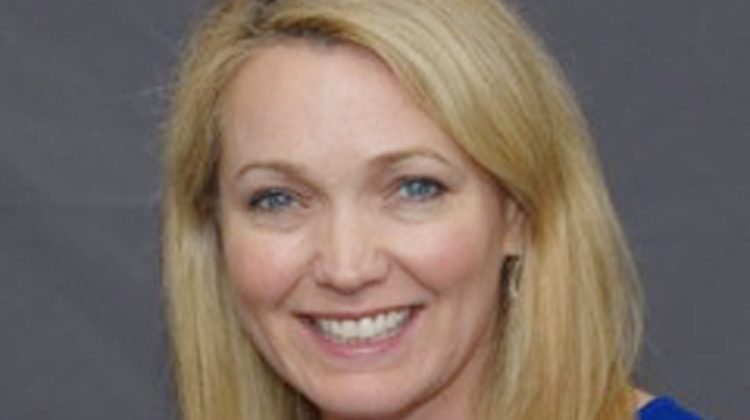 The League of Women Voters of Greenwich together with Greenwich Library invites the public to the latest in their free Community Speaker Series, on Tuesday, May 21. The event will feature an informative conversation with Nicole Hockley, a national leader on gun violence prevention whose son Dylan was killed in the shooting at Sandy Hook elementary, and Lucy Arecco, GHS Bella House Administrator, as well as students from Greenwich High School. Kay Maxwell, former president of League of Women Voters CT and League of Women Voters US will moderate the discussion. Sandy Hook Promise has trained over 6.5 million youth and adults, including over 2,000 students in Greenwich, on how to identify warning signs and intervene to prevent gun violence.
Sandy Hook Promise's mission is to prevent gun violence and other forms of violence and victimization before they happen by creating a culture of engaged youth and adults committed to identifying, intervening, and getting help for individuals who might be at risk of hurting themselves or others. SHP is a moderate, above-the-politics organization that supports sensible program and policy solutions that address the "human-side" of gun violence by preventing individuals from ever getting to the point of picking up a firearm to hurt themselves or others.
Arecco and the students from Greenwich High School will share their thoughts on the implementation and effectiveness of the SHP training that was hosted by GHS in October of 2018.
The event will be held at the Greenwich Library in the Cole Auditorium. Refreshments start at 6:30 p.m. and the program will run from 7 to 8:30 p.m. Although admission is free, space is limited. Attendees are asked to RSVP by sending an email to EventsLWVG@gmail.com
Tags:
greenwich
,
Greenwich Library
,
League of Women Voters of Greenwich
,
LWVG
,
Nicole Hockley
,
Sandy Hook Promise