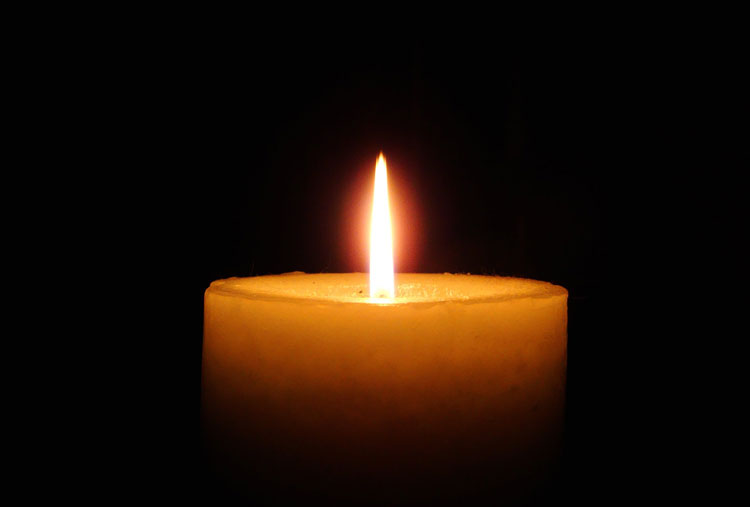 James E. ("Skip" or "Jim") Hoffman of Greenwich, CT, previously of Orangeburg and Pearl River, N.Y., passed away on Friday, April 19, 2019. Until very recently a lifelong resident of Rockland County, Skip was born at home in Orangeburg to James F. and Agnes Hoffman on May 11, 1931. After graduating from Congers High School, Skip joined the Air Force, where he was principally stationed in Germany. After his Air Force service, Skip returned to Rockland County and in 1957 married Grace McManus, who survives him. They bought and lived in the Orangeburg home in which he had been born, which had also served as a military facility during the time of Camp Shanks. Skip spent most of his professional life at what was then the New Jersey Bell Telephone Company, first as a telephone installer and later an installation foreman.
In addition to his wife, Skip is survived by his daughters Susan (husband Brian Curry and children Tara and Brian Jr.), Cathy (husband David Gersch and children Ben and Max), Carolyn (husband Tom Irwin and children Matthew, Allison, and Darcy), Maureen (husband Jimmy Donohue and children Connor and Kelly), and son Jim (partner Doron Sabag). He is also survived by brothers Edwyn, Charles, Raymond, and Thomas Hoffman and numerous nieces and nephews. He was predeceased by his sister Helen Hoffman Scott.
Calling hours will be held Monday, April 22 from 4 to 7 p.m., at the Moritz Funeral Home in Tappan, N.Y. A Mass of Christian Burial will be held Tuesday, April 23 at 12 p.m., at St. Catharine's Church, 523 Western Highway, Blauvelt, N.Y.