April 19, 2019
Championship Coach Running for Selectman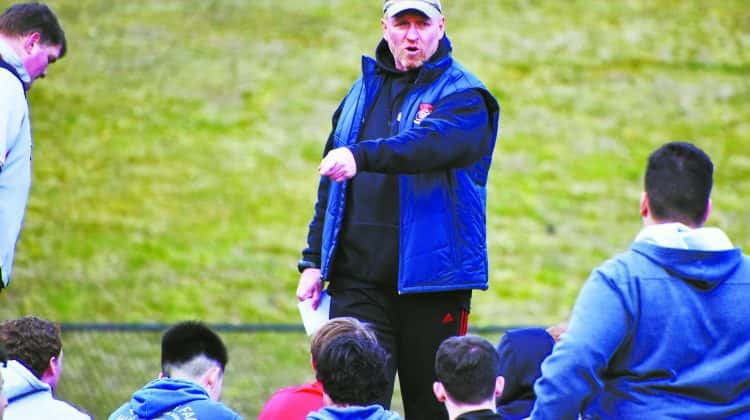 By Richard Kaufman
Sentinel Reporter
For nine seasons, Joe Kelly has led the Greenwich High School boys' rugby team to new heights as head coach. Now, he'd like the opportunity to help lead the Town of Greenwich.
Kelly recently announced that he's jumping into the world of politics by seeking a seat as a selectman on the town Board of Selectmen. 
At least one selectman seat will not have an incumbent on the ballot; John Toner announced in February he will not seek re-election. As of press time on Wednesday, selectman Sandy Litvack had not announced his plans, although he has said an announcement is forthcoming.
Kelly is a 22-year resident, and had a successful 25-year career on Wall Street after he graduated from Iona College. After settling in Greenwich in the late 90s, Kelly became involved with sports, volunteering on various athletic boards and associations, including as a firefighter for the Amogerone Volunteer Fire Company No. 1. 
Kelly is currently the CEO of Uranium Markets, a brokerage firm based in Greenwich.
Kelly stated that he wants to serve the town he calls home and he believes his professional and personal experiences would serve him well if elected. He added that he believes growing up blue collar in Queens and finding success in a white-collar profession is a good mix to have. 
"I also feel like I have a good connection with the people of Greenwich," Kelly added.
"I'm not involved in current politics in town, but I think that's really what we need. New eyes on old problems will help get them solved," he added.
Kelly mentioned field improvements and school improvement projects as items that will be continuously discussed in the future.
"Instead of getting caught in the mud of groups that are fighting for their own best interests, I have a unique view because I've been so involved," he said.
Self-described as "fiscally conservative," Kelly noted the town needs to spend money responsibly and prioritize. He mentioned a desire to create a town center so residents can socialize and exchange ideas and concepts on a more social basis. He referenced the Greenwich Town Party as an important social gathering event that brings the community together, but that it only occurs once a year.
The idea to run for public office came to Kelly during last November's statewide election when he attended the GOP elction night reception at The Milbrook Club. 
That night, a democrat won as state representative for the first time in over 100 years, and a democrat also won as the state senator representing the 36th district for the first time since the 1930s. 
"Two of my friends turned to me at The Milbrook Club simultaneously as we felt the bomb drop in the room [after the results were being announced]," said Kelly, a republican. "They turned to me and said, 'You should run, Joe.'"
Kelly hopes that his campaign can light a spark for fellow republicans. 
His campaign "is looking to inject some energy into the party. I'm a high energy person," he explained.
Since becoming the boys' rugby coach at GHS, Kelly has taken his squad to the national championship match for the past seven seasons, and they've battled well against the toughest high school competition in the nation. Having been involved in different sports in town throughout the years, Kelly said he sees some similarities between athletics and politics.
"You set out your goals early in the season and you implement your plan to get there. You work on the things you're weak at, you emphasize the things you're strong at, and you make sure everybody is on board. If you make a mistake, that's fine. You move forward, but you move forward together."
Kelly currently has a committee in place working on the logistics of his campaign. He plans on holding a campaign kick-off party open to the public at The Milbrook Club on Thursday, May 2. 
Tags:
Board of Selectmen
,
greenwich
,
Greenwich Board of Selectmen
,
Greenwich High School
,
Greenwich High School rugby
,
Town of Greenwich