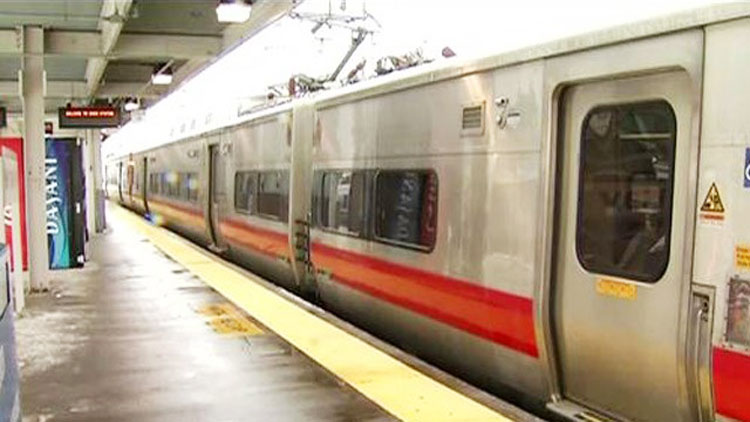 By Paul Silverfarb
Sentinel Editor
Greenwich residents taking the Metro North railroad probably noticed that their Monday morning commuter train was running a little later than usual. That's because the Metropolitan Train Authority has altered the schedule to reflect work being done on the rail lines.
Starting on April 14, the New Haven line, along with the Hudson and Harlem lines, has an adjusted schedule due to infrastructure improvements that are currently taking place. Those construction projects will affect train running times and will paint more of an accurate picture of arrival and departure time.
"The New Haven Line capital investment program is designed to improve the reliability of the railroad and set the stage of high speed train service over the next several years," said the Connecticut Department of Transportation in a press release. "CTDOT has been working with Metro-North to minimize train conflicts and unexpected train delays. During the 2019 construction season, travel times from Connecticut to Grand Central will increase temporarily, as trains will be required to slow down through work zones."
According to the MTA website, the trains will have an adjusted schedule change between one and 16 minutes. The New Haven Line, which has four stops in Greenwich (Old Greenwich, Riverside, Cos Cob, Greenwich), will see the most work done to it rail system.
"In designing this schedule, we took into account a busy infrastructure improvement schedule that includes upgrades to our infrastructure, continued Positive Train Control installation along our tracks and our fleet, and the actual running times of trains," said a message on the MTA website.
According to the MTA, the morning peak trains will depart from their initial stations between one and 10 minutes earlier, with their schedules lengthened by one to six minutes. On the way home, the evening peak trains will leave Grand Central Terminal at the same time. However the schedules will be lengthened between one and six minutes.
Off-peak, the New Haven line trains will leave their initial station between 10 minutes earlier and four minutes later and have their schedules lengthened between one and 11 minutes. That is depending on the trip length and time of day. The outbound trains will depart GCT at the same time and have their schedules extended between one and 11 minutes.
The MTA website also states that over the weekend, inbound trains will depart their initial station up to 10 minutes earlier and have their schedules extended between two and 10 minutes. For outbound trains, they will leave Grand Central at the same time and have extended time between two and 10 minutes.
There are several ways to view the changes. The first is to download the MTA Train Time app from the App Store or Google Play Store. People can also visit MTA.info and click on the schedule tab at the top of the website.