April 17, 2019
Building One Community Awarded Grant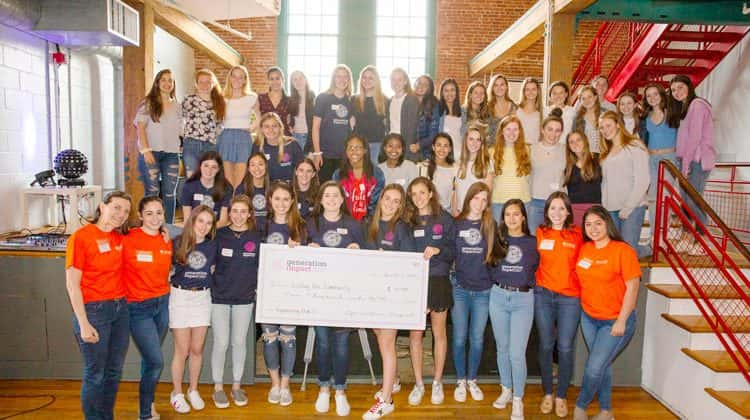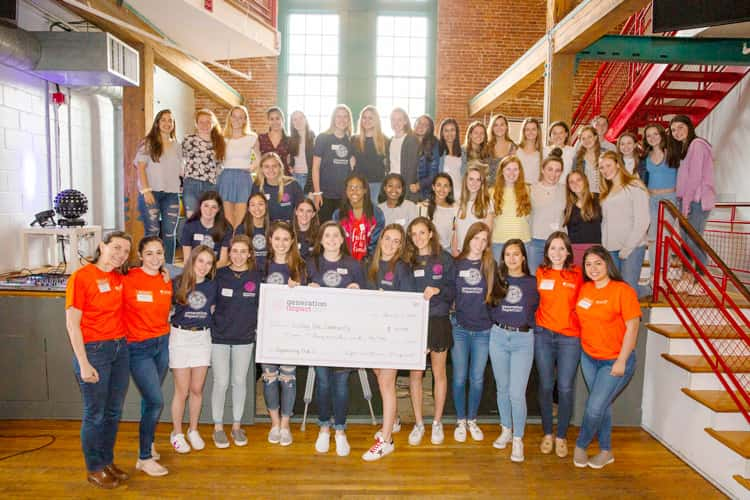 Building One Community – The Center for Immigrant Opportunity (B1C) was awarded a grant of $10,000 on Sunday, April 7, at Generation Impact's "Big Give" event in Greenwich. Generation Impact is a program for high school girls in Fairfield County to learn more about the needs of the community and make an impact. Their $10,000 grant will support B1C's Engineering Club for low-income immigrant children, a program that began in 2018 in partnership with the Bruce Museum.
Despite it being Generation Impact's inaugural year, the group received 38 grant applications from Fairfield County-based organizations. At the event on Sunday, Generation Impact members listened to presentations from four organizations who were chosen as finalists. Of the four finalists, Building One Community, an immigrant resource center in Stamford, was selected to be Generation Impact's first grantee. The group of young philanthropists also surprised each of the runner-up organizations with a $1,000 grant.
Building One Community's Engineering Club is an after-school opportunity for immigrant children to learn about STEM topics (Science, Technology, Engineering, and Math). Corinne Flax, School and Community Partnerships Manager at the Bruce Museum, teaches the children through hands-on projects and the creation of science journals at the Engineering Club's monthly meetings.
Thanks to Generation Impact's support, the Engineering Club will now be able to meet four times per month. Building One Community also looks forward to welcoming Generation Impact members as volunteers.
About Building One Community
Building One Community is a nonprofit organization, established in 2011, that provides a comprehensive resource center for immigrants in the greater Stamford area. The mission of Building One Community is to advance the successful integration of immigrants and their families.
About Generation Impact
Generation Impact Fairfield County is a program for high school girls who are joining together to learn about the needs in their community. Each of the members will raise $100 to donate to our cause. Each year, these contributions are combined to provide a $10,000 grant, which is awarded to a local, youth-serving nonprofit of their choice. Together, they experience the exponential power of girls giving to serve and build our community. At every level, the program is structured to be both educational and philanthropic – to teach and encourage the next generation of givers to work together to make an impact in their community.
Tags:
Building One Community
,
grant
,
greenwich