March 14, 2019
Nasr is Art Society of Old Greenwich Volunteer of the Year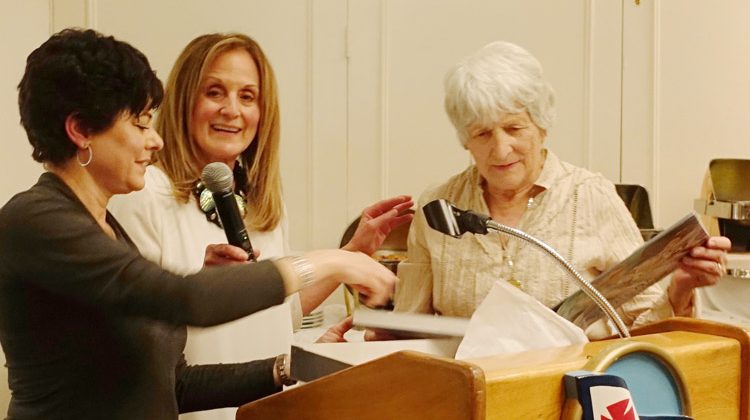 The Art Society of Old Greenwich (ASOG) presented the John Tatge Memorial Volunteer of the Year Award to Rosmarie Nasr for her dedicated volunteer service throughout 2018. Co-Presidents Julie DiBiase and Elaine Conner presented the award on Feb.8, at ASOG's 2019 Winterfest dinner and art show, held at the Riverside Yacht Club.
The co-presidents described Rosmarie as "the consummate volunteer: dedicated, reliable, easy to get along with and very deserving of this award. She has been at every event, checking people in and helping entrants. She has coordinated volunteers for receiving and hanging at every art exhibit and has arranged flowers and tables for every event."
Rosmarie, a watercolor artist, received a hardcover book featuring the watercolor paintings of John Singer Sargent. Inside the cover, a book plate was inscribed with the award announcement and the following words, "In appreciation for her valuable contributions, hard work and years of dedication to the organization. With heartfelt thanks, The ASOG Community."
The annual "Volunteer of the Year Award" is named for the late John Tatge, a dedicated advocate of the arts in the local community. His contributions included serving as ASOG President for many years, fostering growth in ASOG membership, and for 20 years, chairing the annual Sidewalk Art Show.
Tags:
Art Society of Old Greenwich
,
ASOG
,
greenwich
,
Volunteer of the Year