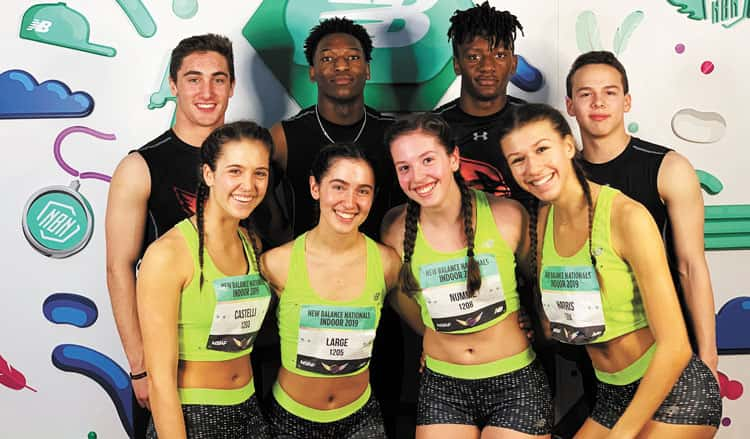 By Paul Silverfarb
Sentinel Editor
The Greenwich High School boys' and girls' indoor track programs have plenty to be proud about this season. They had some strong finishes during the FCIAC championship, fared well at the state level and represented Connecticut with pride at the New England championships.
Last weekend eight members of the track team stepped it up a notch and were able to compete at the New Balance Nationals Indoors, held at the Armory in New York City.
During the boys' 4×200-meter relay, the foursome of Lance Large, Chris Wint, Ryan Raybuck and Zne Robinson-Nye took to the track and finished 15th in the country, posting a time of 1:30.39. It was a neck-in-neck race for Big Red, as they narrowly beat rivals Bloomfield High School and were mere inches away from taking 14th overall.
Bloomfield finished with a time of 1:30.45, while the Colonials from Massachusetts took 14th with a time of 1:30.36.
Not to be outdone were the four Greenwich High girls competing in the 1,600-meter sprint medley relay. The team of Cameron Castelli, Katherine Large, Jordan Numme and Zoe Harris finished the day 24th and crossed the finish line with a time of 4:11.37.
They just missed out on 23rd place, as Hardin Valley Academy posted a time of 4:11.28.