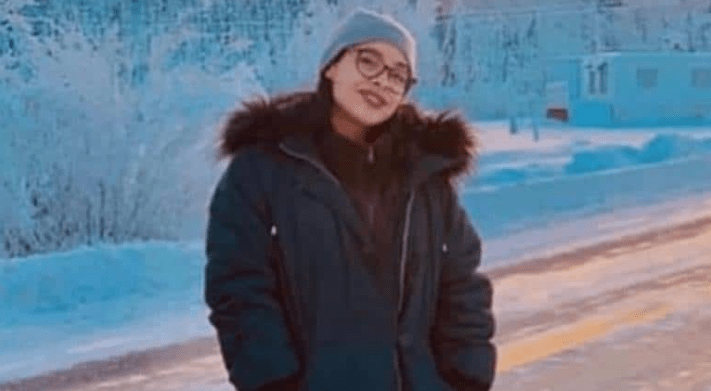 By Richard Kaufman
After an exhaustive investigation that stretched across state lines, Greenwich and New Rochelle Police earlier this week arrested an ex-boyfriend of Valerie Reyes, the 24-year-old New Rochelle resident who was found dead inside a suitcase, off Glenville Road on Feb. 5.
Javier da Silva, 24, of Jackson Heights, Queens, was arrested Monday night and charged on Tuesday with one federal count of kidnapping resulting in death, which carries a sentence of death or life in prison, according to a statement from the United States Attorney's Office of the Southern District of New York.
The U.S. Attorney's Office will prosecute the case, and the Federal Bureau of Investigations will take over the investigation, Lt. John Slusarz of the GPD said on Thursday.
Da Silva was "cooperative" and "admitted a role in the death of Reyes" during his interview with New Rochelle and GPD detectives, said GPD Capt. Robert Berry during a press conference on Tuesday.
Da Silva was held without bond after appearing in Federal Court in White Plains, N.Y., on Tuesday.
Berry praised the many agencies that have worked together on the investigation, which he stressed is still ongoing as "there are a lot of loose ends that need to be tied up."
"This entire investigation has been a herculean effort from the very beginning, from the initial officers on scene, to all the work of the detectives chasing down numerous leads," Berry said, mentioning New Rochelle Police, the Westchester County Forensics Unit and other law enforcement agencies. "I can't emphasize enough the success that we got from our collaboration and the professionalism of all involved." 
Authorities were led to da Silva after they noticed fraudulent activity coming from Reyes' ATM card, which they believe occurred after she was killed.
According to a criminal complaint released on Tuesday that specifically mentioned da Silva is innocent until proven guilty, federal investigators determined that Reyes' debit card was used to withdraw $1,000 at a New Rochelle bank branch, at 5 a.m., on Jan. 29.
Surveillance footage from a pole camera located near the bank showed a man, wearing a black hooded sweatshirt over his head, dark pants and black sneakers with white soles, getting out of a black Honda CR-V parked nearby and entering the bank vestibule around the time the withdrawal was made, according to the complaint.
Investigators were then able to track the movement of the Honda CR-V through surveillance cameras and captured a license plate number on a license plate reader in New Rochelle, at approximately 6:27 a.m., which revealed that the vehicle was rented from a rental company in Flushing, Queens. 
An unnamed person rented the car, according to the complaint, but da Silva was listed as an authorized driver. An address associated with the account for the rented car was traced to da Silva.
Authorities then looked at surveillance which showed da Silva leaving his residence in Jackson Heights the night before, on or about Jan. 28, at 10:50 p.m., in clothing matching the description of the person from the ATM surveillance footage, according to the complaint.
According to the complaint, da Silva told police that Reyes fell and hit her head after the two had sex at her apartment on or about Jan. 29. Da Silva said he then placed packing tape over her mouth, bound her legs and hands, and put her in a suitcase and drove away. After driving for some time, da Silva said, he "placed the suitcase in a forest."
The suitcase was found by Greenwich highway workers on the morning of Feb. 5 off of Glenville Road near Stillman Lane in a wooded area. The complaint revealed that Reyes had "obvious signs of head trauma, including bruising around the face and a large hematoma to the forehead."
Autopsy results on the cause and manner of death from the Office of the Chief Medical Examiner of Connecticut are still pending.
Berry said on Tuesday that, along with examining multiple crime scenes, hundreds of hours of surveillance footage and interviewing several witnesses, social media footprints were examined as well.
According to the complaint, a drawing, believed to be of da Silva, was found at Reyes' apartment. The drawing, the complaint said, "appears to be identical" to a profile picture of a social media account associated with da Silva.
"We are confident that the pursuit of justice for Valerie will be successful, and we continue to work with the family to provide closure to this tragedy," Berry said.
A GoFundMe page was set up to help the Reyes family pay for the funeral and other expenses. As of Friday morning, over $31,000 had been raised in just seven days, surpassing a goal of $20,000.
"We'd like to wholeheartedly give thanks to each and everyone who has donated and sent their condolences," the Reyes family posted on the GoFundMe page. "The outpouring [of] love and support that has been received is unbelievable, and it has given us some comfort knowing so many people feel our pain and that we aren't alone. Valerie touched so many hearts, and I know she was loved by so many."
A funeral mass for Reyes took place on Wednesday, at St. Gabriel's Church, in New Rochelle.
The GPD is continuing to ask the public for help in gathering information related to Reyes and her disappearance.
You can contact the anonymous tip line at 203-622-3333, or email tips@greenwichct.org.