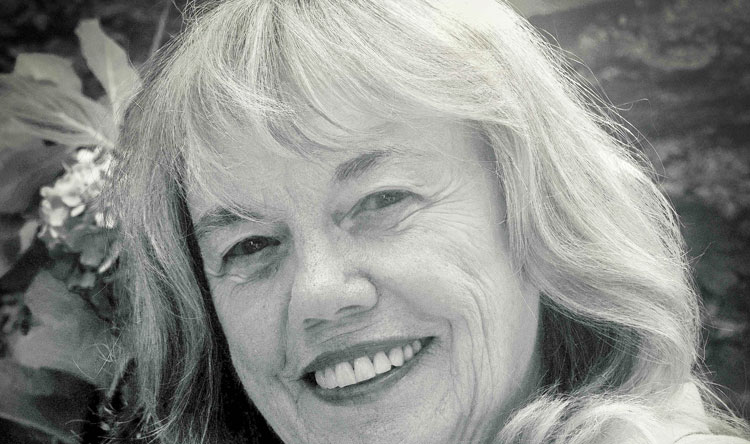 By Anne W. Semmes
Publisher's Note: Anne W. Semmes is part of the fabric of the Greenwich community and the Greenwich Sentinel is grateful to have her as part of our team.
Anne is an award-winning writer with a remarkable background. She has worked as a producer, a journalist, a script writer, a fiction author, an editor, and a radio show host. The beneficiaries of her work include the Today Show, History and Biography TV networks, ABC TV and on behalf of the Wildlife Conservation Society and AmeriCares.
Anne has deeper insights and better connections than just about anybody in town. She has covered presidents and plumbers, billionaires and paupers, athletes and couch potatoes.
Currently Anne is a contributing feature writer for the Greenwich Sentinel, Greenwich Magazine,  Fairfield County LOOK, INK CT Magazine, Natural History,  Living Bird and Coastal Connecticut magazines. Here are her choices for her Top 5 Stories of 2018 written for the Greenwich Sentinel:
The Greenwich Pool in Byram Park has no doubt become "the new jewel in Greenwich's crown" in Byram Park. The positive indicators were there in our February story, "Introducing the new jewel in Greenwich's crown – the Greenwich Pool in Byram Park."
Summer days found parking spots scare, swimmers of all ages swimming – with the Byram Ball Field parenting ospreys apparently nonplussed by all the splashing as they fished for their fledglings.
But let's not forget the community-wide embrace that brought us that crown jewel, with inspired leadership and generosity from the Town, nonprofits and individuals. First Selectman Peter Tesei famously heralded that private-public partnership as a "hallmark" of his administration. "These projects…benefit the entire Town and its residents, without the financial burden associated with the Town paying for entire projects."
The Town kicked off with a $9.5 million "rejuvenation of Byram Park including the Greenwich Pool complex."  Former Selectman Lin Lavery first campaigned for the Greenwich Pool as the Town's  responsibility – "We should have an outdoor community pool where kids learn to swim…as first is the safety of our citizens."
Joe Siciliano, Director of the Department of Parks and Recreation brought enthusiasm for the Pool complex: "You'll be able to look out over the Sound while swimming in the pool – it's a spectacular view."
That public-private partnership between the Town and the Junior League of Greenwich  brought a lead gift of $250,000, then capital campaign pledge of $2.5 million. Debra McLaughlin as League president cited the Pool project as one of the League's "largest capital improvement projects proudly undertaken."
Stepping up for that magical Splash Pad were six local business sponsors: Conte & Conte Landscape Architects, McArdle's Florists, Miller Motorcars, Moffly Media, Splash Car Wash, and Wernert Construction with their $100,000 Crowdfunding Campaign.
Yes, it takes a village!
In May we honored "Susan Wohlforth – a cheerleader for the Town of Greenwich" for planting her good works in our community. A month later Wohforth was celebrated with the 2018 Greenwich Sentinel Award for her "unassuming, loyal, and stalwart leadership, and her sustained commitment to family, friends and community," as endorsed by Debra McLaughlin, then president of the Junior League of Greenwich.
"The true meaning of life is to plant trees, under whose shade you do not expect to sit," is Wohlforth's favorite quote. She was quick to add in my story, "I did not plant those trees [those organizations]," she says, "but I was the beneficiary of their shade."
There's no doubt the Junior League benefited from Wohlforth's volunteering and her leadership. "We are ordinary women who accomplish extraordinary things," she often added to her President's Message in the League's newsletter. In her leadership years Wohlforth  had gained an appreciation of how private-partnerships contributed to the Town.
From tragedy Wohlforth learned firsthand how her community could bring support. While serving as League president Wohlforth lost her husband Martin "Buff" Wohlforth to 9/11.
"The day it happened," she shared, "the Junior League and the Red Cross were in my living room along with my wonderful family trying to help me, mentally, physically, emotionally, financially." That support kept her going as president. "I got the benefit and blessing of sitting underneath that tree."
"You know what I'm really good at," she concluded, "being a cheerleader. I'm the person that people ask to ask someone to do something. And I usually get them to do it." What's key is, "I believe in what I'm asking them to do and I believe in them."
So many years after meeting the great Amazon explorer-botanist Sr Ghillean "Iain" Prance in Greenwich I was able to have a firsthand account of his intriguing discovery of the exotic pollination process of the famous Victoria Amazonica water lily. It was all there in my September story of "A Visit to London's Royal Botanic Garden at Kew with Sir Ghillean Prance."
I met up with Iain at Kew where he was speaking on his role in a unique ecological experiment, Biosphere 2 in Arizona's Sonora Desert, where eight scientists had shut themselves inside the "Biosphere 2, the world's largest science laboratory experiment, Iain had provided a rainforest to the biosphere. By that time he had made some 40 expeditions to the Amazon rainforest in his botanical collecting for the New York Botanic Garden.
With his time short – Iain was former director of the Royal Botanic Garden – I nevertheless persuaded him towards the Garden's Water Lily House to see the Victoria Amazonica water lily. He would tell me his discovery tale of the sex life of that giant South American water lily plant that so many have visited both at the New York Botanic Garden and at Kew.
Luck was with us as a flower was there though a day old in its second pink coloration. Iain told of how the flower opens its exquisite white blossom beneath the stars and attracts the pollinating beetles locking them in for the next day before releasing them to carry away the pollen to other flowers. I wanted to hear what was his greatest fear, standing chest deep so long in that jungle water, "with his flashlight catching the glint of eyes of Cayman alligators to observe the amazing unfolding sequence of insect-plant co-operation."
Iain shared, it was when "the leeches would attach themselves to me."
In November Greenwich gained a new spiritual leader in one of its oldest churches, when the Rev'd Marek Zabriskie arrived at Christ Church. I made some intriguing discoveries about the formative process of such a spiritual leader in my November story, "Marek Zabriskie – spiritual seeker and new dream leader of Christ Church Greenwich."
Zabriskie's first dream, growing up in Massachusetts, was to go west to college and live the life of a surfer, but his wise parents redirected him southward to Emory University. By then he'd already, as high school grad, taken off to play semi-professional soccer in Scotland. But in Scotland he received his first spiritual pointers, while watching a sunset off the northwest coast, while gazing at 'sheep grazing by the waterside.'
At Emory he devoured the philosophers, but began "looking for something that was absolute," he said, "that preexisted me, that I could commit my life to." But through college he fought off that call to enter the priesthood. The world of journalism won him instead.
Reporting for a weekly newspaper in Nashville confirmed Zabriskie as "a people person." "I loved asking questions. I love gathering information. I love meeting people. I love learning. I met so many people, ranging from people in death row to presidential candidates…
But while reporting Zabriskie fell into an Episcopal church where he discovered his true calling, "serving people and serving God, Zabriskie has brought to his new congregation his "The Bible Challenge," a study guide to reading the entire Bible in a year,  now used the world over. His inspiration for the study guide came to him he said from Founding Father and former President John Adams, "who read through the Bible every year of his adult life, Thursday through Sunday. That shaped his character. His character shaped our nation."
My fifth story was an easy choice: "Greenwich novelist Jean Moore spells out her writing process in new book launch." Writers are keenly interested in the creative process. Hence a favorite book is "Ðaily Rituals, How Artists Work."
In November Moore shared her creative process of her new novel, "Tilda's Promise" (now in its second printing) before a crowd in Barnes and Noble, Stamford. She explained what triggered it – "I wanted to write about loss [Tilda loses her husband unexpectedly], about family, about children. And I knew I would begin with a character named Tilda…That character begins to take on a life.."
"It's a question of empathy, I knew Tilda was an older person. I wanted to understand that level of loss, to get a handle on that. "Light vanishes, it strays, and then returns," she quoted from a favorite poem, 'Try to Praise the Mutilated World." "That's Tilda's frame of mind at the beginning, her commitment to the future, and to her granddaughter Tillie who is named after her."
Does she know in the beginning how the book will end? "I have a vague idea. I want to be sure about the consistency of character. But the characters change things as you go along. You can cry over positions you put them in. It's like a child's imagination, and not losing what we have had. You're trying to tap into that imagination."
Having read Moore's "Tilda's Promise," this reporter agrees with novelist Sarah Littman who attended. She saw Moore's ability of imagining and empathizing as expressed by her characters as a gift: "Her novel gives those who have suffered from sudden and unexpected loss a mirror to see that they aren't alone, and that healing, and even happiness, is possible when grief seems overwhelming."