January 18, 2019
Making 2019 About "Building Connections and Community"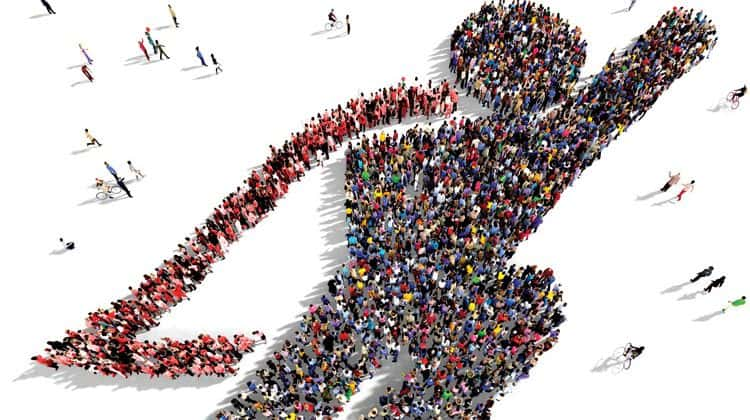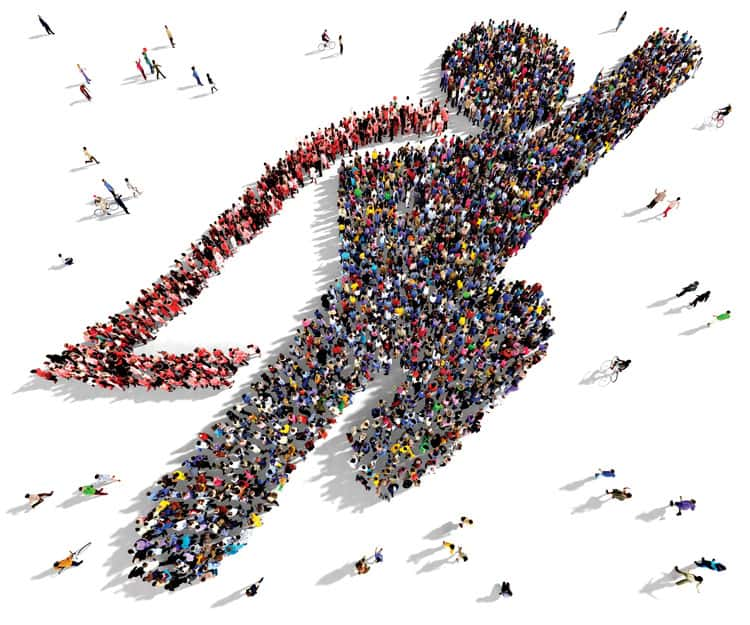 By Michelle Moskowitz
Sentinel Correspondent
While 2019 is officially in full swing, many people view the month of January as a chance to start anew and set resolutions and goals that may or may not be easy to uphold.
Recently, the Greenwich Sentinel sat down with contributor Heather Wright, a Licensed Processional Counselor, Presbyterian pastor, chaplain, preacher and, for the past seven years, Executive Director of Greenwich Center for Hope & Renewal, to get her advice on how to embrace the new year ahead and how to carve a deeper, richer and more meaningful path this year.
"The power of the new year is that it offers us a world of possibility and of hope," says Wright. She went on to add, "The symbol of a new year is that it's an opportunity for something great to happen, to re-organize, and find new meaning, especially when one has suffered grief or a loss of some kind."
While Wright first touched on the fact that, while this past holiday season may have been joyous for some, for others it may have been a time of strife and challenge, perhaps suffering the loss of a loved one, receiving an unfortunate medical diagnosis, or processing the aftermath of a divorce or separation.
"Every day that you get up and go forward, you are starting that new story," said Wright. "The antidote to the distress in our lives is to re-claim the positive of our pasts, and yet be aware of the present moment and practice gratitude."
Wright, who has authored two books, Redeeming Eve: Finding Hope beyond the Struggles of Life, Small Group Leadership as Spiritual Direction, and co-authored one, Sacred Stress: A Radically Different Approach to Using Life's Challenges for Positive Change, recently released her newest title, True Connection: Using the NAME IT Model to Heal Relationships (NAME IT stands for Notice, Acknowledge, Merge, Embrace, Integrate and Thanks).
This latest book is comprised of a series of first-person perspectives and insights, valuable research from trusted experts, as well as suggested questions to help readers process their own connections within their relationships – whether it be with a partner, a child, a friend or with one's faith.
Wright co-authored, True Connection with esteemed colleague George Faller, a Licensed Marriage and Family Therapist (also the co-author of Sacred Stress), and international trainer of couples counseling.
Faller was a 21-year lieutenant in the NYC Fire Department who served at Ground Zero.
"One of the things I love that Faller talked about was that, after 911, the communities surveyed around the Twin Towers who had the best outcomes, and were the most resilient, were those communities where people leaned in to each other and formed tight connections," said Wright.
"The best way to feel better is to help others," said Wright. "It really takes us out of ourselves, as sometimes we become so self-absorbed, especially if we are hurting, that we lose sight on how important it is to have impact on other people and feel purposeful."
Wright emphasized that fostering connections in our lives is not only uplifting, but also can keep people from becoming too isolated, especially in a technology-driven culture when one can digitally connect with others from behind a screen.
"I think that social media can do a lot of positive things, like connect people around the world, but one of the negatives is that we are losing the art of interpersonal connection, and as we study neuroscience we find that when people connect with one another (like a mother or caregiver with an infant), there is an exchange of brain chemistry that helps us grow, mature, and there are all kinds of things we gain by the exchange of human to human contact," said Wright.
Wright explained that just by offering a smile to the barista at Starbucks, or holding the door open for someone, one builds  inner confidence that he or she has something to bring to the world to make it a better place, simply by witnessing the way people respond to these little kindnesses.
When asked how someone can put himself in a position to foster connections and provide a doorway in to making contact with other like-minded people, Wright suggested taking a class or joining a community group based on an interest or passion.  She also suggested attending a place of worship, or the Greenwich Library, as a great place to start.
"By joining in community with one another, and with God, we find ways of healing, we find hope, and we also get to know ourselves better because we are in a community of people reflecting that back to us."
Recently, Wright accepted a new position as Pastor of the Stanwich Congregational Church, where she will continue to be involved in caregiving ministries and build connections both within the congregation as well as the community at large, as Wright also serves on the Executive Committee for the Greenwich Fellowship of Clergy.
When asked what has been the most surprising take-away from her experience at the Center where she has helped so many people with their struggles, including addiction, depression, financial stress, trauma and abuse and relationship issues, Wright said, "The most powerful thing I take away is watching people's lives get transformed. Clients would come in to the center and arrive in a place of some pain, hurt or with a struggle, and then seeing them in short order walk in with a smile and a lightness about them. This idea of seeing lives transformed and blossoming that I have gotten to witness has been my greatest joy."
When asked what makes her feel most connected, Wright said, "It sounds basic, but the word for me is relationships. For me, the most connected would be God, my family, my friends and the team that I have gotten to work with here [at the center] are what give me so much life and makes it easy for me to give to others."
As stated in True Connection: Using the NAME IT Model to Heal Relationships, "The process of connecting and repairing requires humility and the ability to risk, but as we find in our creative process, the results greatly outweigh the cost." 
Visit hopeandrenewal.org and stanwichchurch.org. Stay tuned for upcoming podcasts with Wright on the Greenwich Sentinel website.
Tags:
community
,
Connections
,
greenwich
,
New Year
,
resolutions