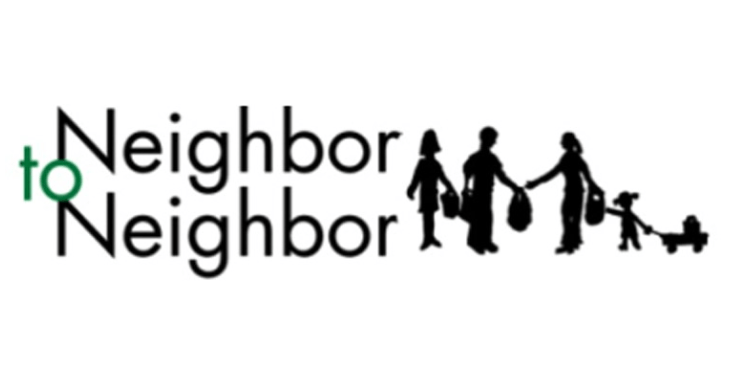 By Richard Kaufman
Sentinel Reporter
As the longest federal government shutdown in United States history continues, on the local level, Neighbor to Neighbor is doing its part to help those impacted.
Earlier this week, Neighbor to Neighbor announced that they're providing temporary food assistance to Greenwich-area furloughed government workers and contractors who are experiencing hardship because of the shutdown.
The mission of Neighbor to Neighbor is to improve the lives of those in need in the Greenwich area by creating access to food, clothing and basic living essentials. The food pantry is normally limited to residents who have income below 200 percent of the federal poverty guidelines. Neighbor to Neighbor is waving that requirement so residents can get help if they need it.
"They might not know that we're here, because they never needed to reach out to a food pantry before," said Neighbor to Neighbor Executive Director, Nancy Coughlin. "We want them to know that this is a resource that's here and we want to help them if they need help. I'm sure there are some government furloughed employees who feel that they have enough savings and cushion to get through this shutdown, but for those who don't, it's important for them not to wait until the last minute and not to be anxious and worried."
Coughlin said by providing access to healthy food and meals, it allows those with financial restraints to focus on other essential needs.
"We don't want people using their finite resources, and using them up right away on groceries and healthy food. If we can provide that piece to them, it frees up their resources so they can make their rent, and heat. There's a ripple effect," Coughlin said. "For those who are even living paycheck to paycheck, it becomes dire very quickly when you go without a paycheck. It gets very real, very fast."
Coughlin said Neighbor to Neighbor is always ready for a "rapid response." The organization works closely with the Connecticut Food Bank, which can provide assistance if need be. "We're able to increase our supplies of food on a very short notice if we need to," Coughlin said.
The food pantry features a menu system that was designed by a nutritionist, which gives three meals a day for 3-4 days a week to each family member of a family. "It's food that will meet their nutritional needs, so that the families can make meals [for breakfast, lunch and dinner]," Coughlin added.
The standard menu includes items like frozen meat, fresh fruits and vegetables, canned fruit and vegetables, eggs, milk, sandwich bread and staples like beans, rice, pasta, soup, peanut butter and jelly, cereal and tuna fish. There are additional menu items that change frequently.
For those who need help, walk-ins will not be accepted. Residents can call 203-622-9208 during pantry hours of 8:30 a.m., to 12:30 p.m., Monday through Friday, and 3:30 p.m., to 5:30 p.m., on Wednesdays and Thursdays.
For more information on Neighbor to Neighbor, go to ntngreenwich.org.