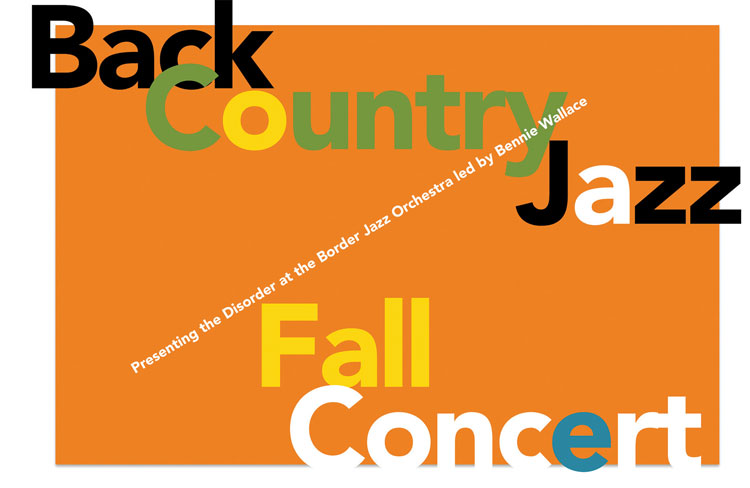 By Paul Silverfarb
Sentinel Editor
Bennie Wallace and his orchestra is back and better than ever, as BackCountry Jazz will be helping people enjoy the fall season in grand fashion.
On Saturday, St. Bede's will open its doors to BackCountry Jazz, as Wallace's organization starts its 11th season with a fall concert with his critically acclaimed band, Disorder at the Border.
Wallace's 10-piece band, Disorder at the Border, was formed in 2004 to celebrate the 100th birthday of Coleman Hawkins, who was considered the father of the jazz tenor saxophone.
Anthony Wilson, a popular Los Angeles guitarist, along with Wallace, wrote the music for the program.
"Coleman Hawkins was famous for his recording of the Body and Soul," Wallace said. "He recorded that in 1939 after being in Europe for four years. He was off the scene, came back and made this record and it became a jukebox hit. He never really played the melody literally. He started improvising off the melody right from the beginning. It was considered by many of the best to be the greatest jazz solo recorded at that time and it's held up over the years."
Joining Wallace at the fall concert will be Herlin Riley, Godwin Louis, Donald Vega, Joe Magnarelli, Matt Dwonszyk, Carl Maraghi, Corey Wilcox, Melanie Charles and Wilson. The event at St. Bede's, located at 270 Lake Avenue, will take place starting at 7 p.m., with the music kicking off at 7:30.
Tickets for the event are $100. For $250, music fans not only get a ticket, but also a signed CD of the music being performed. In addition, patron tickets are also being sold. To get more information and to purchase tickets, visit Backcountryjazz.org.
During 2004, Disorder at the Border played at the Chicago Jazz Festival, as well as the Berlin Jazz Festival. However, because Wilson was playing with Canadian pianist Diana Krall, he was unable to join Wallace and Disorder at the Border while touring.
"He didn't get to play many of the gigs with us because he was working with Diana Krall," Wallace said. "But it's going to be cool because he's coming in from Los Angeles to play with us during Saturday's concert and we're putting that music together again, with a new band and some really great musicians and some young musicians as well. It's going to be great."
In addition to Body and Soul, Disorder at the Border will be playing some other tunes that Hawkins composed and made famous.
"I'm playing with some of my favorite musicians and we're taking a fresh look at this music," said Wallace. "I've played bits and pieces of it over the years, but we haven't really played that program for a while now. Going back and looking at this music with fresh eyes is great. I am very excited for that. Also, Anthony and I haven't played together in quite some time. He was in my quartet before he joined Diana Krall. We played quite a bit about 20 years ago, so I am excited to do it again."
Proceeds from the concert go to the free music programs for Bridgeport kids that Wallace and BackCountry Jazz started. Wallace hosts a month-long summer camp in July and it's all about the jazz, six hours a day for five days a week over the month. During the school year, BackCountry Jazz has an after-school program, where he mentors kids in playing jazz and improvising.
Most recently, Wallace takes deep pride in the fact that BackCountry Jazz graduated two students that are now attending college. One received a partial music scholarship to George Washington University, while the other plans on becoming a music instructor and has a full scholarship to Western Connecticut State University.
"We know this program is working and that we are making a difference in musician's lives," Wallace said. "No kid pays for anything in the program. We buy kids instruments that can't afford them and from time to time we also pay for some private lessons. I am so proud of that."
To buy tickets to the fall concert or to donate to BackCountry Jazz, check out Backcountryjazz.org or call 203-561-3111.