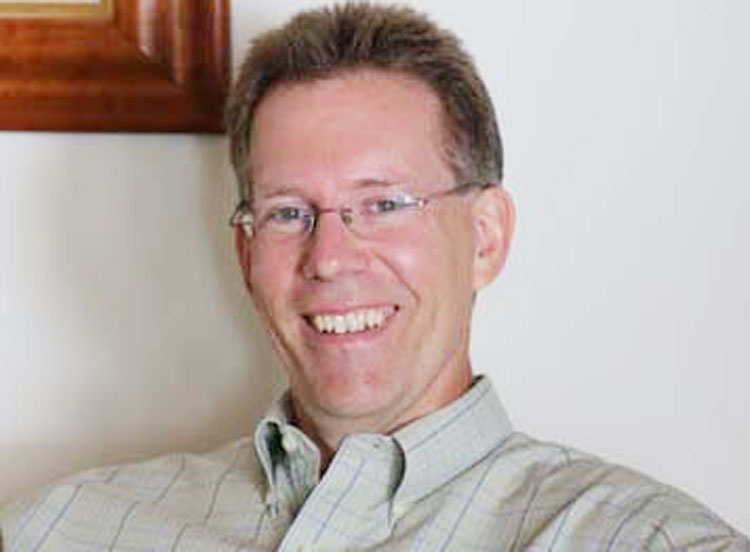 By Rev. Dr. Edward G. Horstmann
In the summer before I began eighth grade, a man named Bucky, and his wife, Valerie, moved into the house next door to mine. Soon after they settled in, Bucky, and enthusiastic tennis player, discovered that I had just started to learn the game of tennis. He had excelled in the sport during his college years and was eager to share his expertise.
In those first months of our friendship, Bucky taught me how and where to hit the ball, and he also taught me how to think tennis.  Most significantly, he told me that when a point is being played, play it well, but when that point is over, it is over. The time between points is not for gloating or lament. Those moments are best used to re-group, to adjust a strategy, or to focus on breathing. When a good rhythm is established between activity and rest, engagement and disengagement, tennis becomes more than a game. It becomes an image of a well-lived life.
Human beings thrive on rhythm. The organ at the core of our chest is a constant reminder of that truth. We are nourished by the rhythms that make up our favorite songs, dances, works of art and changing seasons. A good life has a good rhythm to it: a movement back and forth between rest and work, action and reflection, togetherness and solitude. Even when, or especially when, life demands from us an exceptional commitment to the care and support of others, it is critical for our own health that we find ways of establishing a rhythm that allows for the regeneration of our energies. As T. S. Eliot says in one of his poems, "Teach us to care, and not to care."
I hear from friends and family members and the people of my congregation that it is becoming more and more difficult to find a good rhythm for life. It is commonly acknowledged that our persistent access to communication devices gives us the sense that we are always on, always available, and always looking for incoming messages and how best to reply to them. Thich Nhat Hanh, a Vietnamese Buddhist monk, observes that many of us live with a communication station inside our heads that he calls Radio NST, or Radio Non Stop Thinking. And, when personal calendars are full to overflowing with an array of activities that all seem equally indispensable, we lose open space in our lives where we might be free to consider what all that activity adds up to. We are experience rich, but reflection poor.
One of my favorite stories in the New Testament puts into perspective the importance of rhythm in a life that is healthy and whole. Jesus told a parable about a man who planted seeds, went home and slept, and somehow, without any persistent fussing on his part, his crops grew. I think Jesus told that story to make a comment about the conditions that make possible the flourishing of human life. We develop ideas, we sow seeds of possibility, and then we step back. This is a simple rhythm that allows for a partnership of the human and divine, where sleep is as indispensable to the success of our efforts as planning and planting.
We have big challenges facing us as a country and as a human race. To face them, we will need to do the work of research and imagination and networking that accompany so many successful endeavors. Whether we seek to address climate change, rebuild our cities or renew our personal lives, healing transformation does not usually evolve without a remarkable amount of effort. But, those endeavors will not succeed through uninterrupted labor. To accomplish the kind of change that will position future generations for greater well being on our fragile planet, we have to be around for the long haul, and the only way to do that is to develop a way of life that has room for rhythm. It will be a life of good work and good rest, of thinking and not thinking, of to-do lists and not-to-do lists.
A life with room for labor and rest, vision and action, love for others and care for self, can be good for all of us. It may just be the hope of the world.
The Rev. Dr. Edward G. Horstmann is senior minister at Round Hill Community Church in Greenwich.