October 4, 2018
Obituary: James Garrett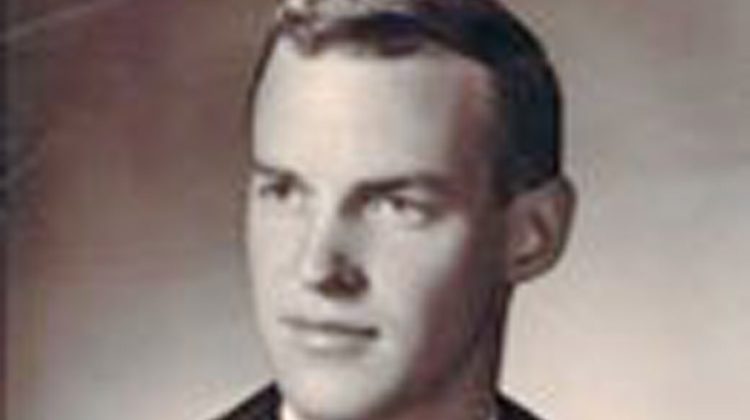 It is with great sadness that the family of James Gordon Garrett announces his peaceful passing on Sept. 22, at the age of 78.
He is survived by his beloved wife Diane, children Margo (husband, Dennis), David (wife, Jill) and Michael (wife, Beverly). One of Gordon's greatest joys in his later life was being Grampy to his five grandchildren – Murielle, Gordon, Jack, Hatley and William.
He was predeceased by his parents Betty and Frank, and his sister Barbara.
Gordon was born Sept. 28, 1939, in Montreal, where he grew up and did all of his schooling — graduating from Montreal West High School in 1956, and then obtaining an Electrical Engineering degree in 1961 from McGill University. As much as he excelled at his studies, Gordon was also a skilled and natural athlete, winning acclaim and awards for his efforts on the curling rink as well as in the field of gymnastics. Shortly after graduating from McGill, Gordon embarked on a career with IBM as a sales representative in the Montreal Branch of IBM Canada in the early days, well before the internet and personal computers. During the next five years, he proceeded steadily upwards through IBM Canada's marketing organization, becoming Manager of Customer Contract Systems in Toronto in 1969. Gordon, who would go on to pioneer innovative marketing techniques during his time at IBM, was subsequently promoted to Manager of Datacenter Services for a nationwide organization of 1,000 people, 10 data centers and some unique product offerings. This included the first online banking service bureau operation in the world. In 1972, Gordon was promoted to Director of Marketing Operations, where he assumed the No. 2 marketing position in the company. In that capacity, he headed a task force to study and recommend better and more effective ways of marketing IBM's small systems, which ultimately led to the creation of a new division — the General Systems Division, of which he was named IBM's vice-president in 1973.
The success with the General Systems Division led to yet another promotion, this time a one-year stint in Europe, where, from Paris, Gordon led IBM business units in Denmark, Sweden, Finland, Norway and the Netherlands, beginning in 1977. While only living in Paris for a year, Gordon and his family developed a lifetime love for Paris — the City of Light. Upon his return to Canada, Gordon became the youngest person ever elected to the IBM Canada Board of Directors, while leading two major business divisions. He helped usher in new and innovative distribution approaches using resellers, or dealers, to market IBM products.
That success next took Gordon to the United States, and in 1982 he moved his family and started a new life in Greenwich. There he led IBM's newest business unit, Distribution Channels, and he leveraged what he did in Canada and applied it on a worldwide basis for IBM. It eventually became an integral part of IBM's sales and marketing strategy and its first one billion-dollar business unit.
After leaving IBM in 1987, Gordon decided to go into business for himself with an information systems venture, before returning to the corporate world in the early 1990s – first as president and CEO of Information Systems Management (ISM), which was eventually sold to IBM after becoming the largest information systems outsourcing company in Canada, then as CEO of Gestetner Inc. for North America.
During this time, Gordon was a finalist in the search to replace Steve Jobs as CEO at Apple.
Gordon always made it a priority to give back to his community, and was active with the United Way throughout his career. This included being named Campaign Chairman of the United Way of Greenwich, from 1991 to 1992, and Chairman, Technology and Telecommunications Sector, United Way of Greater Toronto, for 1992-93 and again for 1993-94.
He was also a member of the Board of Trustees for the United Way of Greater Toronto.
Gordon was also a key partner in his wife Diane's still thriving enterprise, Diane's Books, a Greenwich institution that has been in business for more than 25 years.
When he wasn't working, Gordon loved spending time with his family at vacation homes in Florida and Quebec, and was an avid golfer throughout his life, particularly at the Sanctuary Golf Club in Sanibel, Fla. He had a lifelong passion for architecture and building houses; his hometown Montreal Canadiens; and travelling the world (especially Paris) with Diane, the love of his life for nearly 60 years.
He left his children with an enduring legacy of hard work, integrity, the importance of family, and being passionate about what you do.
In lieu of flowers, the family suggests making donations to either the United Way, the Clinic for the Rehabilitation of Wildlife (CROW), or the Sanibel-Captiva Conservation Fund (SCCF).
A remembrance brunch will be hosted at the Delamar Hotel in Greenwich, on Sunday, Oct. 14 from 1 to 5 p.m. All are welcome to attend.
Tags:
greenwich
,
James Garrett