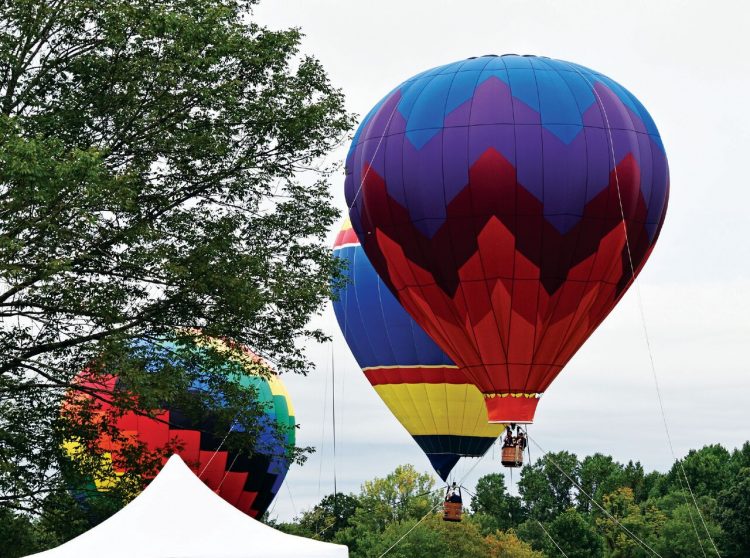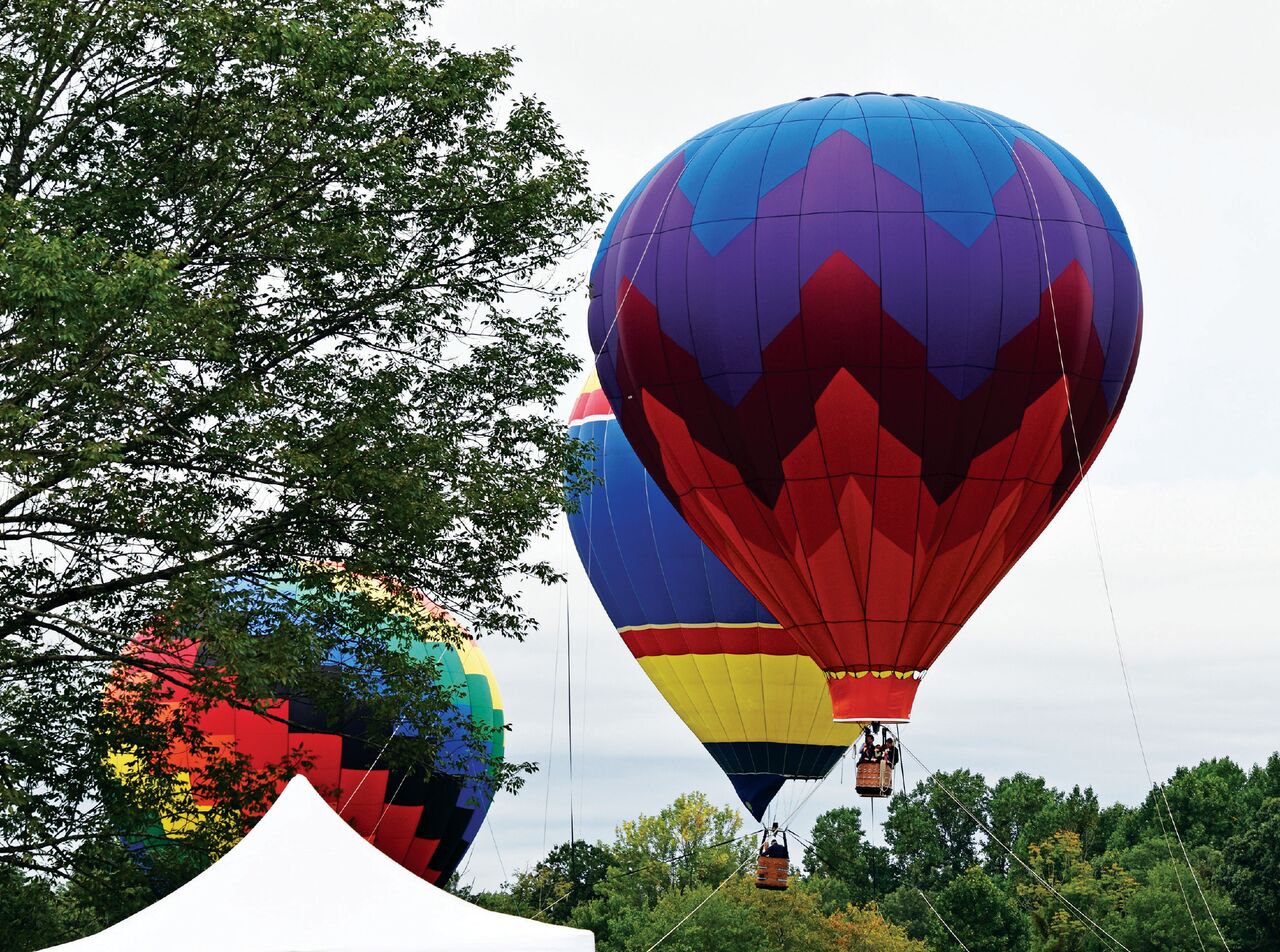 By Richard Kaufman
Sentinel Reporter
Last Sunday, the Greenwich Land Trust held its 19th annual Go Wild! Field Day event at Conyers Farm, just off of North Street.
The beautiful property, which contains sweeping, wide-open fields and also hosts polo matches, provided a perfect backdrop for the event. There was even a bit of a nip in the air under overcast skies, making it the ideal day to be outside with family and friends and enjoy the arrival of fall.
The event is the GLT's biggest undertaking of the year, and takes months to plan.
"A lot of time goes into planning it. We have a wonderful committee that helps out, and it brings so many different people out to support our organization," said GLT Executive Director, Will Kies.
The event helps the GLT steward its properties around town, and helps with the operational costs of the organization.
"In Greenwich, open space is just as valuable as anywhere else. As an organization, that's our mission, to preserve open space. We currently protect 759 acres in the town," Kies said. 
The need for a land trust in Greenwich was recognized as far back as the 1960's. The GLT was incorporated in 1976 and has been helping to conserve and care for open space in Greenwich since. 
It's safe to say that the GLT is a vital cog in the community.
"I think the town would be a very different place if it didn't have an organization like the Greenwich Land Trust," Kies said.
Last Sunday, there were activities and entertainment for all ages. Over 1,500 attendees enjoyed live music from BackCountry Jazz, Songs for Seeds, and Rusty Gear, who played rock and blues. Food trucks featured delicious offerings from Caffe Bon, Cowabunga, New Haven Pizza Truck, Spuds Your Way and Taco Pacifico. 
Activities for children included rock climbing, a petting zoo, bungee trampolines, an inflatable maze, arts and crafts, the chance to tour a Greenwich Fire Department fire truck and Greenwich Emergency Medical Services ambulance and, of course, the popular hot air balloon rides, which gave guests a spectacular view of the 62-acre preserve.
"This fits in with some of the other fall festivals, but separates it by supporting not just the Land Trust, but being up here at the Polo fields and getting to enjoy this beautiful space," Kies said. "There are not many places you can go to be on a polo field and be on a hot air balloon ride."
Three colorful hot air balloons filled the sky above Conyers Farm, as onlookers gazed upwards. From North Street, the balloons were visible to passers-by.
A line of about 50 people stretched from the entrance to the balloons, each person beaming with excitement as they awaited their turn.
James Locke-Anthony, 7, went up into a balloon with his family.
"It was great," he said afterwards. "My favorite part was being warm [because of the fire in the balloon] on a cold day."
James' mother, Hilton, said it was her first time ever being in a hot air balloon. "It was very exciting," she said with a smile. "This is such a great event that [the Greenwich Land Trust puts on]. It's so nice for the town."
Of the many vendors in attendance, Orvis, the outdoor apparel and sporting goods company, which has a store in Darien and a just newly opened location on Greenwich Avenue, experienced Go Wild! for the first time.
Orvis donates five percent of pre-tax profits every year to protecting nature and supporting communities, so its involvement with Go Wild! is the perfect fit.
"I feel like we're similar because we both love what we do," said Darien store manager, Jennifer Cuoco. "We love to be outdoors."
Out of all the attractions last Sunday, Kies said his favorite part of the day was seeing the faces of those who attended.
"There's a lot of good energy," he said. "Seeing so many faces come out and supporting our organization is great."
More photos from Go Wild! below: