September 14, 2018
Op-Ed: The Candidates: Lamont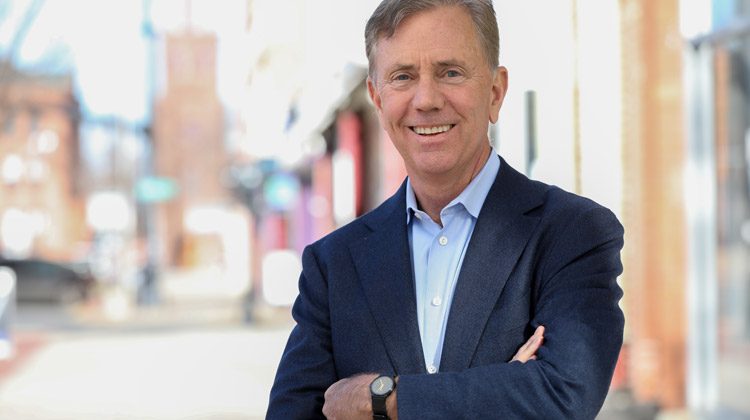 By Ned Lamont
The Sentinel will be featuring candidates from all parties in their own words between now and the election opposite the editorial page over the next two months. Please check back here weekly to hear directly from them. We hope it helps inform your vote and we are grateful for their willingness to participate. This week we hear from gubernatorial candidate Ned Lamont.
When my wife Annie and I were first starting out years ago, we moved to Connecticut. It was a growing place with good jobs, good schools and safe neighborhoods. The future was bright, and opportunities were limitless. It was home.
I love Connecticut. I love Connecticut as much as the day we moved here. Whether you're in a big city or a small town, there are extraordinary people and there is extraordinary potential.
But today, things feel different than they did back then.
State government is broken. The budget is a mess and the middle class is burdened by high costs, high taxes and a stagnant economy. Connecticut is lagging the rest of the nation on everything from business climate to transportation.
Our kids and our businesses are leaving the state and heading to Boston and New York. They're searching for opportunities that Connecticut struggles to offer. It shouldn't be this way — and it doesn't have to be.
I'm running for governor to change it.
We're an amazing state with incredible assets, but we've been let down by the political class. Decades of governors — both Democrat and Republican — failed to make the tough choices, and today, our state is heading in the wrong direction.
Connecticut needs a different kind of governor to shake up in the capitol and get things done.
I'm running to be that different kind of governor.
I believe in Connecticut. I believe we're a state of boundless potential and unparalleled natural beauty, with some of the brightest, hardest-working people you could ever meet.
I believe we can build a 21st century Connecticut, one that's ready to compete, in this century and the next, just like we did in the last.
But to do that, we must change how we do business. We must work across party lines. No one person can fix our challenges overnight, and we can't take the easy way out.
We must start by fixing our fiscal challenges and ending deficits — and we have to start on day one. We need to give relief to the middle class, because families feel like they're paying more, and getting less. They feel the budget has been balanced on their backs, and they're right. I believe we need to ease the burden by cutting property taxes.
We also need to make our business climate predictable. When General Electric left, it was a wake-up call to invest in smart workforce development while giving the business community confidence that companies can grow and thrive in our state.
I also believe in a Connecticut that stands for fairness. That means leading on equal pay for equal work. That means investing in education, and giving equal opportunity to all kids, no matter where they live or who their parents are. It also means realizing that our success as a state tomorrow rests on the quality of our public schools today.
I believe we must invest in transportation, with modern rail and roads, so we can spur economic development. I would not accept any budget that takes from the Special Transportation Fund to pay for non-infrastructure related projects, and I strongly support creating the transportation lockbox. I believe we can build a 21st century Connecticut that nurtures vibrant, busy cities, while protecting and enhancing our serene green spaces.
I believe that global warming threatens our planet. It's why I'll commit Connecticut to reduce carbon emissions from our current levels to 35 percent by 2030, 70 percent by 2040, and make our state carbon-neutral by 2050.
And I believe we must stand up for the middle class.
When I started my business, I knew what a good job with good benefits meant to people. That's why I believe we must implement a $15 minimum wage and paid sick leave, because no one should ever have to choose between putting food on the table or caring for a loved one.
We must create a Connecticut that lifts everyone when times are good and provides working families with a strong safety net when times are tough.
I believe — and I know — we can be a state built for the future. But to do it, we need leaders who aren't afraid to take on their own party. We need to transform how business is done.
This will be the most important of election of our lifetimes. The contrast this November is real, and it has never been greater.
I'm not running to be popular, and I'm not looking to move up the political ladder. This will be the last job I ever have, and my mission is simple.
I'm running for Governor to build a 21st century Connecticut.
I'm running to build a brighter future by tackling our greatest challenges and solving them.
And I'm running to turn things around and put our state on a path for success, so that we rebuild Connecticut for my kids, for your kids and for generations to come.
Tags:
greenwich
,
Ned Lamont