August 31, 2018
Op Ed: The Candidates: Stefanowski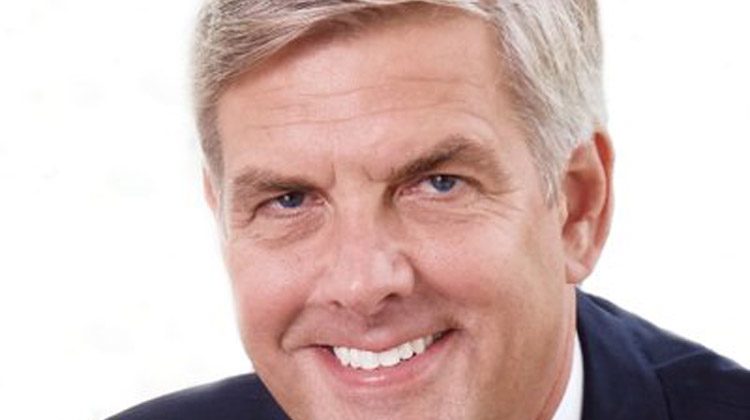 By Bob Stefanowski
The Sentinel will be featuring candidates from all parties in their own words between now and the election opposite the editorial page over the next two months. Please check back here weekly to hear directly from them. We hope it helps inform your vote and we are grateful for their willingness to participate. This week we hear from gubernatorial candidate Bob Stefanowski.
The upcoming election on November 6th will be a landmark day for Connecticut. As voters go to the polls, we have an incredible opportunity to chart a new economic path for the state of Connecticut.
My family's roots run deep in Connecticut. I grew up here as the youngest of four siblings in New Haven, where both of my parents worked at Southern New England Telephone. My father, Bob Stefanowski Sr., was also the scoreboard operator for the Yale Bowl for 40 years. From an early age, my parents sought to instill the value of education and hard work in my siblings and me.
I attended the local public school, North Haven High School.  After graduating from Fairfield University, I earned my MBA from Cornell. Since then, I have had an incredible career working for some of the world's most successful companies.
I am not a political insider. I have never held political office. I am running for governor because I have the private sector expertise, business experience and the know-how to get Connecticut back on track. My wife Amy and I love this state dearly, and we want to see Connecticut return to prosperity, to be a place where opportunity takes root and empowers economic mobility.
I am running for governor because Connecticut cannot afford another careless fiscal joyride that sends us careening off a cliff of insolvency. We must hit the brakes and turn the state sharply away from disaster.
I am turnaround expert by trade. For decades, I've built a track record of success in managing billion-dollar organizations. At companies like UBS, DFC Global, and General Electric I learned the value of intelligent budgeting and learned how to turn a difficult situation into a favorable one.
As CFO of UBS, I was responsible for instituting a zero-based budgeting system which cut out overhead and saved the company over a billion of dollars in the first year alone.
During my time as Division CEO at GE, my division went from losing hundreds of millions to profitability in two short years.
We need a governor who can do the same for our state.
I don't aim to be the most popular governor this state has ever had—I aim to be the most effective. My main goal as governor will be to help Connecticut recover from the brink of financial disaster and to institute policies that will enable our state to grow and empower businesses to create new jobs.
Earlier this year, I published a bold 5-point plan to jumpstart our economy. If elected, I will work to phase out the state income tax over the next 8 years. I will eliminate the corporate income tax and business entity tax over two years, put an immediate end to the gift tax and estate tax, institute a zero-based budgeting process to hold the line on state spending and I will enact a Taxpayer's Bill of Rights that will empower the people of Connecticut and ensure that government is truly accountable to our citizens.
I believe that these steps are crucial to pulling Connecticut back from the brink of financial ruin. While some will argue that these policies are not achievable, the success of taxpayer friendly states like Florida and Tennessee prove that talking point to be false. We cannot afford to continue the policies that have caused people and business to leave Connecticut in droves for states with friendlier tax and business climates.
My plan will stop the exodus and jumpstart job creation.
Growing up, my father used to say, "Don't ever blame someone else for your circumstances. You are the only person responsible for your future." I took that to heart at a young age and continue to operate according to those principles.
I think about those words when I see the position our state is in, and I want to step up and use common-sense business principles to right the course for Connecticut. 
This race is going to be close. Recent polling has my opponent and I separated by just 4 points. Connecticut needs a Governor of integrity, who will make the tough decisions, drive tangible results and who will fight for change.
Voters, in this election have two distinct choices. My opponent has pledged to raise taxes—I have pledged to cut them.  My opponent thinks the current state of affairs is acceptable—I believe we need a major retooling.  My opponent wants to hide the truth and ignore the math—I want to shine a light on our books and clean things up once and for all.
Amy and I truly love this state. We want our family and yours to see their futures here – not in Tennessee, New Hampshire or elsewhere. That's why I am running for Governor.
Tags:
greenwich