July 30, 2018
The Off-Beat Players Presents 'James and the Giant Peach'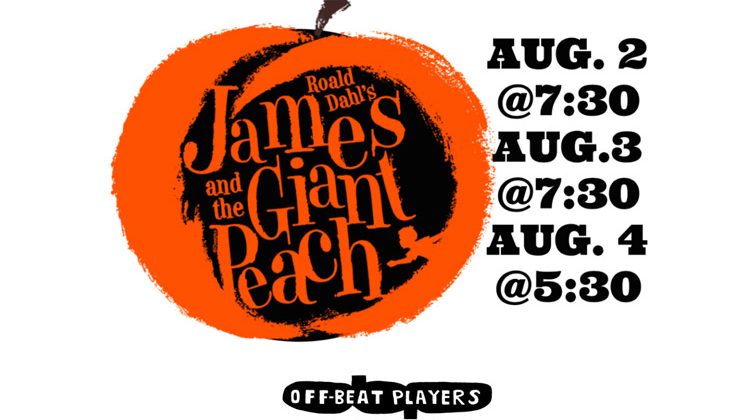 The Off-Beat Players ('OBP'), a non-profit musical theatre company for teens and young adults with and without disabilities, announced its new venue for the summer is the Performing Arts Center of the Greenwich Country Day School ('GCDS').
The Off-Beat Players will present its 2018 production of Roald Dahl's James and the Giant Peach on Aug. 2 and 3 at 7:30 p.m. and Aug. 4 at 5:30 p.m. Family friendly ticket prices are $20 for adults; $15 for seniors 65+/children 12 and under.
OBP is an inclusive theatre company that provides a fee-free environment for young people to work together, to learn from one another and to benefit from participation in the performing arts. The program develops life skills, instills confidence and uncovers hidden talents. Most importantly, it affords its cast, crew and audience the opportunity to embrace and celebrate differences – on stage and off.
For tickets, visit offbeatplayers.org or email offbeatplayers@gmail.com
Tags:
greenwich
,
James and the Giant Peach
,
OBP
,
The Off-Beat Players