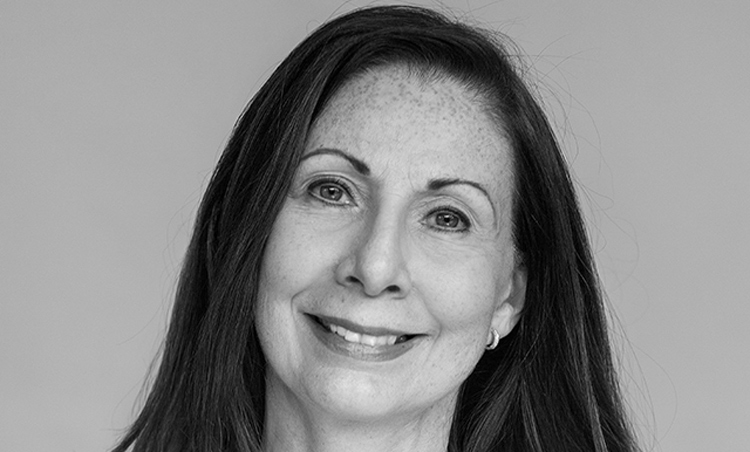 By Katherine Dawson
Sentinel Correspondent
To Geri Riccardi, hairdressing is an art form. The stylist, who rents space in Dream Spa on Greenwich Avenue, takes pride in her paraphenylenediamine (PPD), ammonia, and odor-free hair care items as well as the benefit these toxic-free products have on her patients.
"Hairdressing is like painting," says Riccardi. "It's such a creative form of art. You color hair, you contour it. I could never give it up."
Ten years ago she nearly had to. After spending years in a salon with poor ventilation, an autoimmune disorder hospitalized Riccardi, almost causing her to lose her eyesight.
Looking at her now, shiny hair and youthful skin bare no signs of her hospital stay. Riccardi credits her recovery to her uber natural wellness and beauty routine.
"I was trying to survive," Riccardi said. "I crammed as many organic fruits and vegetables into my life as I could. I cut out potatoes and nightshades, and I drank so much water and green juice. It was hard, but I wanted to live and I wanted to feel good."
While the hair colorist has felt an attraction towards health since childhood, it was during her yearlong convalescence when she decided promoting and sharing a healthy, non-toxic lifestyle should be her mission.
Although her doctor had initially told her not to go back to hairdressing, Riccardi refused to abandon her passion. After researching products for three years, Riccardi presently uses Original & Mineral, a brand intent on removing dangerous chemicals, replacing them with natural extracts that will ultimately benefit hair.
Discovering new brands has become a favorite pastime for Riccardi, who endorses myriad natural products. Tata Harper is a recent incorporation into the stylist's skincare collection. In addition, Riccardi recommends browsing boutique stores, like Credo Beauty in Brooklyn, N.Y., to unearth a few hidden gems.
After transitioning to safer dyes, shampoos, and conditioners, Riccardi can say she truly stands behind her products.
"Now, I'm helping people," Riccardi says, "That is the best part of what I do. It makes me incredibly happy, because when you help someone, for me, you get so much back from that."
Currently, Riccardi enjoys her time at Dream Spa, where she works with clients who share her enthusiasm for wholesome products and healthy living. A majority of her clients are over 40, and Riccardi dedicates her time and efforts to restoring a youthful and vibrant look to their hair and skin.
Riccardi often works with clients in recovery, who may be hesitant about dying their hair with harsh chemical formulas. These products can harm hair, causing it to look brittle or dry. For Riccardi's clients who may have had chemo, damaged hair is not a risk they are willing to take.
"I feel 100% fine about using my products on [all women]," says Riccardi, "I have worked with several clients who have had chemo, and they all love their results. They have no reaction whatsoever."
There is good reason to be cautious before picking up a can of conventional hair dye. Allergic reactions to PPD such as burning may occur. Furthermore, the chemicals in hair dye can contaminate our water supply, harming aquatic ecosystems as well as humans.
Scientists have discovered that customers and colorists alike absorb chemicals in hair dye through skin and inhalation.
This may be cause for concern as, according to the American Cancer Society, studies show dyes with aromatic amines may cause cancer in lab animals. Nonetheless, it is unclear how these results may relate to human's use of hair dyes.
Observational studies, however, show a direct correlation between those who work with hair dye and a risk of bladder cancer. The International Agency for Research on Cancer concluded that some of the chemicals these workers are exposed to occupationally are "probably carcinogenic to humans."
Additionally, Swedish researchers observed that those working with or dyeing their hair for 20 years double their chance of developing rheumatoid arthritis, a chronic inflammatory disorder.
While further research is needed to deduce any causal relationship, Riccardi reminds clients what they're risking.
"Make a better choice," says Riccardi, "Think about what's actually important: hair, skin, and health. You can't hide them. It's about taking care of and valuing yourself."