July 28, 2018
Touring the Mississippi Delta, With Camera In Hand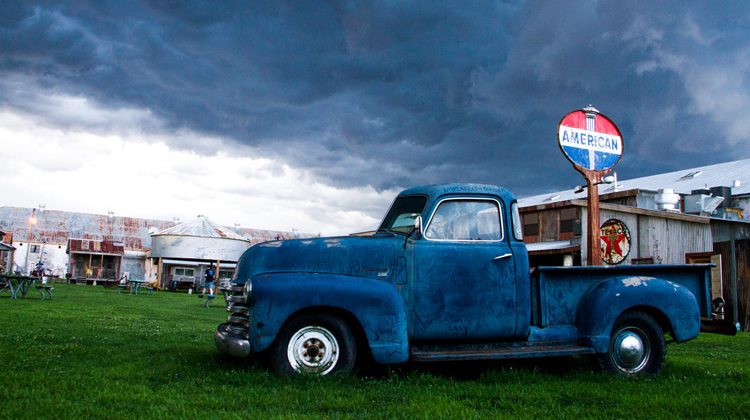 By Mike Harris
Special to the Sentinel
(Editor's Note: This story was originally published in the July 13 edition of the Greenwich Sentinel)
I have enjoyed taking photographs for my entire life, but a few years ago, I attended an intense weeklong photography workshop to improve my skills.
I called my wife, Sally, near the end of the week and emotionally blurted out that the experience had changed my life. I knew now what I wanted to do for the rest of my life. I realize this seems dramatic, but it is true.
Fortunately Sally took a workshop of her own with the same result, and together we have pursued our passion.
Our travel is no longer planned around golf or other similar activities. We select our destinations based on photographic opportunities.  Specifically, we have focused on photographing the culture of the place we are visiting.
This has caused us to examine all that is around us rather than snapping a beautiful scene and moving on.
Many professional photographers now make their living by researching a location and then inviting a group of photographers to join them. It is a great way to travel.
All the essentials like hotels, meals and travel are taken care of. We just show up with your camera gear and enjoy the ride. We have travelled with groups to India, Vietnam, Iceland, Morocco, Argentina, Paris and Cuba.
All those foreign places are exciting to visit and present terrific photo opportunities, but this has in no way diminished my love of seeing our own country, and I want to share some of our adventures in the U.S. through photographs and the story that goes with each one.
In this article I want to tell you about three weeks we spent exploring the deep south travelling in Mississippi and Louisiana.
Razor Blade
We have always been interested in music, and the small city of Clarksdale, Mississippi, is billed as the "Birthplace of the Blues".  The city is about an hour south of Memphis and just east of the Mississippi River. The large flat area of land running from Clarksdale south into Louisiana is known as the Mississippi Delta, and cotton is king there.
For accommodations we chose the Shack Up Inn, which is part of an old cotton plantation complete with former slave quarters that now serve as cottages for guests. The Inn was loaded with atmosphere, and the service was at times humorous. We were standing by the switchboard when there was a call from an employee in one of the cottages. It was storming, and there was a leak dripping onto the bed. The receptionist suggested that the repairman either fix the leak or … move the bed. See the photo of an old truck sitting between our cottage and the main building.
Our first evening, a Saturday night, we headed to Ground Zero Blues Club where we first met Razor Blade. He performed a brief set (see the photo). He was obviously a colorful character, and I approached him to chat. His first question of me was "so you want to buy my CD?' The answer was an affirmative but only if I could take a photo or two of him. During an interesting conversation outside on the porch, we learned that Razor Blade's real name was Joshua Stewart, but people called him Razor Blade because he dressed so sharp. After discussing his interesting philosophy of life, the subject turned to religion. We asked about his church and whether visitors were welcome. With that, Razor Blade invited us to attend Union Grove Baptist Church the next morning as his guest. We excitedly accepted.
We sat near the front of the Union Grove Church and stood out as the only white folks in a congregation of several hundred. There was a line of well-wishers who came up before the service to warmly welcome us to their community. We will never forget the service: the sermon, the music, the joy of celebrating God. I did not take my large camera but did take the photo shown here as a remembrance.
As I wrote this story I checked for proper names and came upon the Facebook site for Union Grove. The first post reported that Razor Blade died several days ago, and the congregation is celebrating his life. The obituary reported that Josh (Razor Blade) Stewart was 72. I could have sworn he was close to 90. This simply illustrated for me the hard life my friend must have led. I will miss him.
Changing Your Mind.
People often inquire if I ask the subject before we take the photograph. If there is action going on, I take the photo first and maybe ask later. Generally, however, I do ask, if only pointing to my camera and nodding my head. We have learned, too, that people can change their mind. To quote a friend, "no means no for now, but maybe later. Two examples come to mind. Both of us went into a black barbershop in central Clarksdale. There was just one barber. He was young and wore a red tee shirt. I asked if we could photograph, and was rejected. Sally left, but I remained and sat down in one of the chairs. About ten minutes went by, just sitting there, and doing nothing but watching. The barber went into a back room and came out wearing his formal barber's shirt. "Now you can take my picture." See photo.
We were walking along a street in a nearby town when I came upon a couple sitting in a car. The windows were open and I asked if I could take a photo or two. The woman declined and covered her face with her hands. Her guy got out of the car, and said it was fine to take his picture. He liked the result and urged the woman to participate. He proceeded to set up the photos by telling her to smile and put her foot on the dashboard in a sexy manner. She did, smiled broadly, and the rest is history. See photo.
Life on the front porch.
The Help was filmed in Greenville, Mississippi. Segregation is still geographically present, and whites and blacks are often separated by the railroad tracks. We crossed the tracks into the black part of town. As we walked down streets in residential areas we were struck by life happening right on the front porch out there for all to see. 
We noticed a woman sitting on a well-worn sofa, which happened to be on the porch. It took some nerve to walk up her driveway uninvited, but we did. She asked why we wanted to take her photo, and I explained that we were from the north and were trying to photograph life as it exists in Greenville.  She nodded her okay. Her daughter and granddaughter came up the driveway, but they were shy and did not want to be photographed,
On another street, a mother dressed in bright orange and yellow agreed to be photographed. As this was happening she became a little upset with her child whom she is admonishing in my photo.
So where do we travel next. Tune in next month for a trip west on historic Route 66.
Tags:
Mike Harris
,
Mississippi
,
Mississippi Delta
,
photo
,
photography