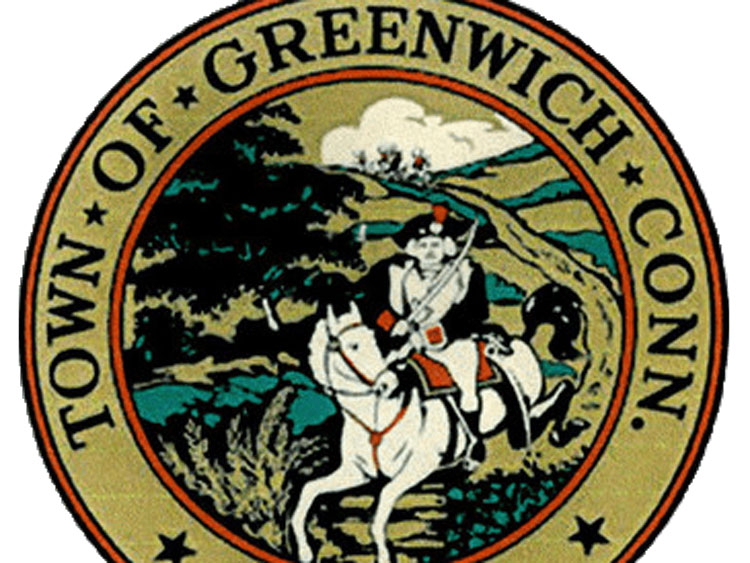 By Richard Kaufman
On June 7, at the Greenwich Police Department, the First Selectman's Youth Commission (FSYC) held its final meeting of the 2017-2018 school year and said goodbye to its graduating seniors.
The FSYC was established several years ago to provide young people of the town of Greenwich an opportunity to express its concerns and commitment to the community for the purpose of improving the quality of life for all youth.
The students on the commission represent different Greenwich schools and geographic parts of town, and each have diverse interests and backgrounds. They work directly with the First Selectman and the town's Youth Services Coordinator.
Within the commission, there is an Executive Commission, which features co-chairs, outreach directors, vice chairs and an executive secretary. Delegates, who represent Greenwich High School, Sacred Heart Greenwich, Greenwich Academy and Brunswick, make up the other portion of the commission.
Last Thursday, First Selectman, Peter Tesei, was on-hand at the meeting to help hand out certificates to the graduating seniors on the commission: Ashton Borcherding, GA Delegate; Willa Doss and Catherine Veronis, Outreach Directors; Elisabeth Hall, Sacred Heart Greenwich Delegate; and Diego Jasson and Graham Plewniak, Co-Chairs.
Tesei said he was "very proud" of the youth commission and how it has functioned in a civil way.
"That, to me, is very inspiring particularly in the volatile world we live in where people are so quick to tread over the next person to get where they want to go. I found this group and my interactions to be civil and respectful, and I think that's very inspiring for our future," he said.
Tesei also reminded the returning students what the FSYC is all about.
"The whole intent is to have a town-run body that is almost exclusively young people governing and determining what it wishes to do in representing the young people of the town," he added. "It's important as you come to these meetings and you're thinking about the various items that you're taking up, to know that, in my mind, what I always thought about was, this isn't a group for the adults to tell the young people what they should be doing. It should be the young people telling the adults what they would like to do and have us help you facilitate that and work with you."
Jenny Byxbee, who oversees the FSYC, thanked the seniors and the other commission members for their work this year.
"My heart is so full with all of you. It's with such joy that I see your passions and your inspirations and your care and commitment to making Greenwich a better place, and ultimately the world a better place," she said. "You inspire me."
Jasson said this year was "really successful" for the commission. 
"We had kids from schools across town working super hard, and it was a pleasure to serve as chair this year," Jasson said. "It's really exciting for us seniors to leave behind such a strong group."
Commission members each have diverse passions and interests which all come together to solve issues around town. 
Izzy Kalb, a rising junior at GA, said she came onto the board as a freshman interested in issues revolving around Greenwich preschools.
Charlie Ciporin, a current vice-chair who will be a senior at GHS next year, decided to spearhead a diversity conference which will possibly take place next winter to raise awareness about diversity among young people.
Tommy Kimberlin, a Brunswick delegate, wants to have the Bowman Observatory at Julian Curtiss School open more frequently for students and residents to enjoy.
Bennett Hawley, a rising senior at GHS, helped organize and plan the opioid awareness presentation at GHS a few months ago, which reached around 800 students. 
Hawley, who said he earned his Eagle Scout badge early on in his scouting career, said he was looking for another way to impact his community, and the Youth Commission provided him with that opportunity.
"It was a really positive experience," he said of his first year being involved. "I love it."
There are currently three openings on next year's youth commission. There are two for the new Greenwich Country Day/Stanwich School, and one for Greenwich Academy. Any interested high schooler, or adults who would like to nominate a high school student, is urged to check out the FSYC page on the town website. 
The application process is rolling as vacancies become available.
There is also a suggestion box on the FSYC page for residents to submit questions, concerns or ideas for the commission to consider. 
"What do you have to lose by applying?" Byxbee said. "If you care about something, talk to us."