June 8, 2018
Sentinel to Honor Susan Wohlforth on June 28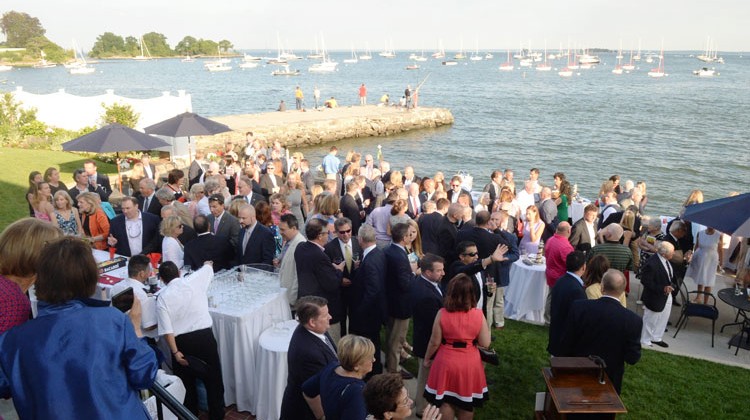 By Paul Silverfarb
Sentinel Editor
For the third time in as many years, the Greenwich Sentinel is honoring a community member who stands out as a true leader.
This year, the recipient of the Greenwich Sentinel Award is the highly deserving Susan Wohlforth, former President of the Junior League of Greenwich.
"'Long overdue' is a phrase I hear about Susan receiving this award," said Greenwich Sentinel publisher Beth Barhydt. "I can't begin to tell you the kind of loyalty and praise she engenders, and yet Susan is so humble, so supportive, and such a cheerleader for the paper and its mission. She is truly a remarkable person, and for those people who don't know her yet, I have every confidence they will love her as much as we've come to love her."
The Greenwich Sentinel Award ceremony will kick off at 6 p.m., on Thursday, June 28, at the historic Tomes Higgins House.
The mission of the Greenwich Sentinel Award is to honor a member of the community who demonstrates leadership and seeks to strengthen those around him or her. And, it's obvious why Wohlforth fits the bill.
"When we originally conceived the Sentinel Award, it was to honor someone who seeks to lift up the community in the same way that we do; who celebrates what is great about Greenwich and who takes pride in our town," said Barhydt. "To honor someone like that is so incredibly meaningful to me personally and I hope to the community as a whole."
Supporting this year's Greenwich Sentinel Award will be McArdle's, Val's Putnam Wine and Liquors, and Greenwich Staffing. Sponsors include The First Bank of Greenwich, Chuck Hilton, The Happy Coin, Real Living and Sotheby's.
On June 28, Wohlforth will join a prestigious list of past recipients. The first Greenwich Sentinel Award was given back in 2016, at the Indian Harbor Yacht Club, to Greenwich Police Chief James Heavey.
"For this first Sentinel award, I accept it as part of this organization I'm a part of," said Heavey, prior to receiving the award. "Together we make the difference in Greenwich."
Last year, the IHYC was one again packed with supporters, as the newspaper and the Greenwich community honored former Christ Church Greenwich pastor Jim Lemler, who shortly after the ceremony left to start the next chapter of his life in the Midwest.
"First and foremost, I'm going to think about the people," said Lemler after accepting the second-annual Sentinel Award. "I will think of the things we have accomplished in this community. There have just been so many memorable realities of peoples' care and compassion."
And, the Greenwich community means a lot to Wohlforth.
On Sept. 11, 2001, while president of the Junior League, Wohlforth lost her husband, Martin "Buff" Wohlforth, due to the tragic events of that day in New York City.
"The day it happened, the Junior League and the Red Cross were in my living room along with my wonderful family trying to help me, mentally, physically, emotionally, financially," said Wohlforth in an article that was published in last week's Greenwich Sentinel. "The true meaning of life is to plant trees, under whose shade you do not expect to it. I did not plant those trees [those organizations], but I was the beneficiary of their shade."
If you would like more information about the Greenwich Sentinel Foundation Awards or to purchase tickets, please visit Greenwichsentinel.com/sentinel-award/.
Tags:
greenwich
,
Greenwich Sentinel Award
,
Sentinel
,
Sentinel Award
,
Susan Wohlforth