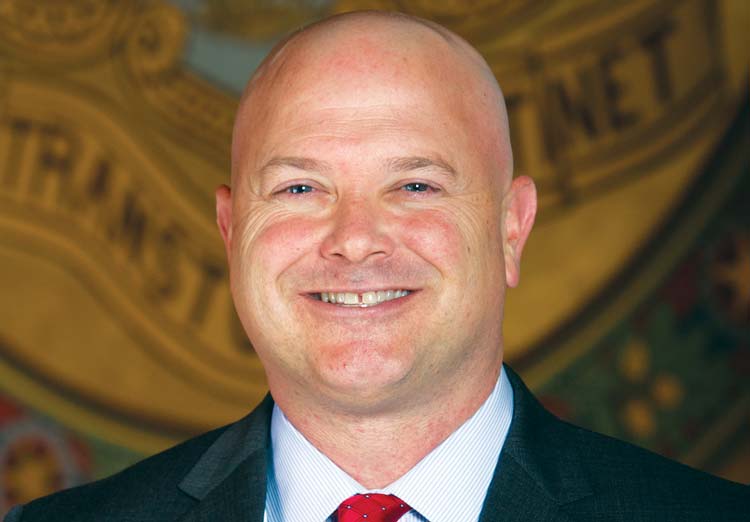 By Mike Bocchino
As State Representative of the 150th district, I have promised to keep my constituents updated regularly on state projects involving our community, one of which is the Sound Beach Rail Road (SBRR) station upgrade. Many residents have reached out to my office over these past few months, upset about the seeming lack of work and progress being made.  On Tuesday June 5, 2018 I had a quarterly meeting (upon my request) with the CTDOT and contractors overseeing the project.
Partial explanation, one that produced many frustrations over the past several months, is that any and all maintenance by Metro North Railroad (MNR) to address safety concerns has immediate priority over all new construction, such as the SBRR project. In January 2018, MNR safety maintenance was projected to last five months and be completed by the end of May 2018.
Due to unforeseen circumstances detected in inspections, the outage for MNR maintenance was extended to the end of July, delaying much of the work on the SBRR project.  While this has been, and continues to be, somewhat of an inconvenience, the last thing we want is unsafe rails for our trains and, most importantly, our local passengers.
I am pleased to share that the project is on track to be completed by December 31, 2018. The majority, about 90%, of the construction is currently being completed in the nighttime hours. Unfortunately, although both stairwells appear to be completed, they remain closed due to a small section of installed rail on the south side of the station that does not meet the required CT State safety standards for handrails. This will be addressed in the coming weeks. 
Moving forward, a permanent sidewalk will be installed on the south side of the station from the upper parking lot leading down to Sound Beach Avenue, providing safe passage for commuters. The remaining center column on Sound Beach Avenue under the bridge will be removed by late September early October 2018. 
Final paving and curbing will be completed in the spring of 2019, when the asphalt and concrete plants reopen.
In an effort to continue to communicate as much information as possible, here is a brief update on other work anticipated over the coming months. 
•  The steel for the bridges at Track 1 have been installed
•  Anticipating (4-5) weeks of night work to backfill at bridge abutments
•  Anticipating return of Track 1 to service around end of July/beginning of August
•  Currently working on lower parking improvements (Granite curb, pavement widening)
•  Currently working on upper parking lot (installing New Bike Rack and Sidewalk)
•  Installation of grass shelf in front of retaining wall (behind granite curb) as planned and recently confirmed by Town
•  Planning to stain retaining wall to soften feel of the wall once product is approved
•  Latest schedule shows bridge work completed this year 2018, with roadway work completed in April and May 2019
For updated information regarding this project visit: Oldgreenwichrrstationbridgerehab.com
I hope you find this information useful and please do not hesitate to contact me with any questions at mikebocchino@housegop.ct.gov.
"And since all this loveliness cannot be heaven, it must be June!"– Abba Gould Woolson 
I wish everyone a wonderful, safe and relaxing summer.
Mike Bocchino,
CT State Representative
150th District