April 13, 2018
It's Earth Month and Greenwich Is Doing Its Part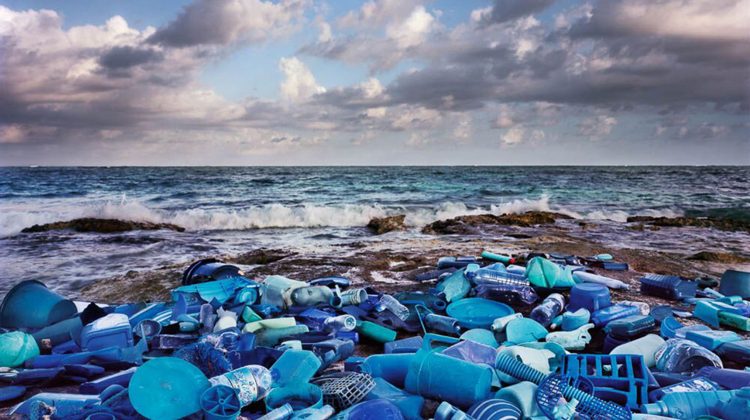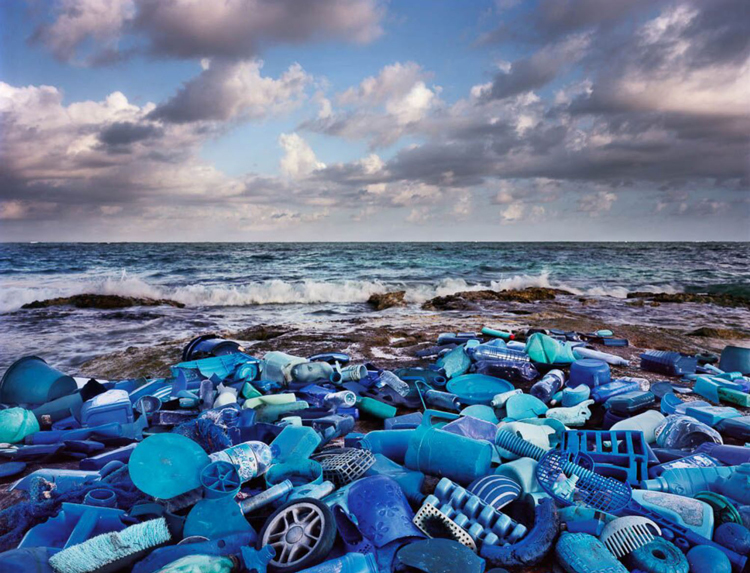 By Paul Silverfarb
Sentinel Editor
With people spending a little extra time taking care of the planet this month, the Town of Greenwich is doing its part.
On Saturday at the Greenwich Library's Cole Auditorium, nearly 130 people came out for a panel discussion, "Plastics and Microplastics in the Long Island Sound" and to see the Hazardous Beauty exhibit at the Flinn Gallery.
"Any time we get to have a program that talks about a global issue, such as plastics and marine debris, and bring that down to the local level so that people can see and understand that their actions locally are really important," said Denise Savageau, Conservation Director for the Town of Greenwich and moderator of the panel discussion. "This is a global issue, but it's happening right here in Long Island Sound. Having a program that ties a global issue to a local level is great and very important to have."
And the panel that joined Savageau on the stage was quite distinguished.
Jordan Christensen is a New York Program Coordinator with Citizens Campaign for the Environment. She currently chairs the Clean Seas Coalition's Atlantic Chapter and EPA's Trash Free Waters Plastic Bag Working Group and has worked with municipalities in New York and Connecticut to implement successful disposable bag reduction policies.
Patrick Comins is the Executive Director of the Connecticut Audubon Society and has worked in the bird conservation field for over 20 years. Comins is a member of the Connecticut Forest Practices Advisory Board, a position appointed by the Governor and a founding member and past chair of the Friends of the Silvio O. Conte National Fish and Wildlife Refuge.
Judy Preston works doing public engagement and education for the Long Island Sound Study and at the UConn Sea Grant, where she runs a Certificate program designed to teach sustainable gardening practices focused on reducing nitrogen inputs to the Sound. She also coordinates a New England initiative to reduce nutrient inputs from working lands in the Long Island Sound watershed.
Ed Stilwagen is owner and operator of Atlantic Clam Farms for over 25 years, the largest commercial clam operation in Greenwich waters and has been operating. Stilwagen and his crew have worked with the Greenwich Shellfish Commission for 14 years improving the shellfish beds by moving clams from high-density areas to stimulate growth in areas that have remained dormant for years.
J. Evan Ward, Ph.D. is Professor at the University of Connecticut Department of Marine Sciences. He received his Ph.D. in Marine Biology and Biochemistry from the University of Delaware.
"The panel was really well-represented," said Savageau. "What I found that was exciting was that, not only the education to the audience, but also the interaction with the panel. We were able to bring together a panel like this, who are all dealing with this issue but don't always get to talk to each other. I think the synergy with the panelists and the audience was really dynamic."
In addition to the panel discussion, Town of Greenwich First Selectman Peter Tesei was in attendance to declare the month of April as Earth Month in town.
"Last weekend's event highlighted the start of various programs designed to grow and heighten our collective awareness of the fragility of our environment," Tesei said. "We are the stewards of Nature and we cannot do enough to protect our natural resources, not only for today, but for generations to come. We shouldn't need a special month to focus on preserving our environment — we should be incorporating the best environmental practices in our daily lives and habits."
And Savageau couldn't be happier that Tesei was at the event.
"The fact that Peter is willing to do this proclamation and declare April Earth Month is great," Savageau said. "Having the First Selectman understanding how important this is great. What was amazing was that he didn't just stay for the proclamation. He stayed for the entire program and answered questions at the end. That's a testament to his commitment and the Town's commitment to working on these key issues."
In addition to the discussion, the Flinn Gallery featured "Hazardous Beauty." It's the work of artists Alejandro Duran and Willie Cole. Curated by Ellen Hawley, Hazardous Beauty showcases the artists' creativity to interpret the environmental problems of plastic pollution. Birds and cars are made out of plastic bottles and paintings with vibrant colors express how plastics affect our land.
"The Flinn Gallery is happy to be a part of this momentum with our Hazardous Beauty exhibit and corresponding efforts," said Hawley. "Given that it's an environmental art show, we have presented both the art and the science of the issue of plastic pollution —covering global to local perspectives. We have also been thrilled to collaborate with community partners."
Tags:
Earth Day
,
Earth Month
,
Flinn Gallery
,
greenwich
,
Greenwich Library