April 3, 2018
Panel to Discuss Impact of Plastics on Long Island Sound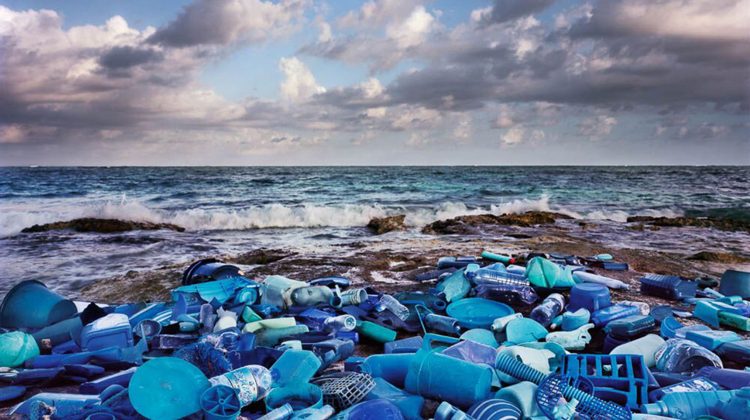 The Flinn Gallery will host a panel discussion titled "Plastic & Microplastics in our L.I. Sound," on Saturday, April 7 from 3 to 4:30 p.m., in the Cole Auditorium, Greenwich Library.
An educational panel discussion event that coincides with the gallery's "Hazardous Beauty" environmental art exhibit will seek to raise awareness about our culture of disposable products, and how microplastics impact our L.I. Sound water and habitat. The discussion will be moderated by Denise Savageau, former Conservation Director, Greenwich. The panelists are an esteemed group of scientists and conservationists: Denise Savageau, Moderator and former Conservation Director; Jordan Christensen, NY Program Coordinator with Citizens Campaign for the Environment; Patrick Comins, Executive Director for the Connecticut Audubon Society; Judy Preston, Educator and Outreach for LI Sound Study and CT Sea Grant, UCONN; J. Evan Ward, Professor and Head of Marine Science, UCONN.
The event is free and open to the public. There will be a Community Reception at 2:30 p.m. and an opportunity to meet Community Partners: BYO Greenwich; Surfriders Foundation; and Greenwich Recycling Advisory Board. First Selectman, Peter Tesei will be in attendance to proclaim Earth Day.
Defining the problem, a macro view of plastic pollution: We have produced more plastic in the last 10 years, than was created in the last century. None of the commonly used plastics are biodegradable. Plastic bags, for example, are used an average of 12 minutes but a single plastic bag has a life expectancy of hundreds of years and a plastic bottle could last up to 450 years. Only a small amount of plastic is recycled, some incinerated, and most goes to landfills for hundreds of years. As a result, they accumulate, rather than decompose, in landfills or the natural environment. Plastic debris of all sizes (macroplastics, microplastics and fibers, etc.) has been found in all major ocean basins.
Background on the Flinn Gallery Hazardous Beauty Exhibit:
An environmental art show, "Hazardous Beauty" will run at the Flinn Gallery, Greenwich Library through April 25. Artists Alejandro Durán and Willie Cole use their creativity to interpret the environmental problems of plastic pollution and explore the impact from our increasing disposable culture. Through aesthetically beautiful works and educational programming, the viewer reflects on the collision of consumer culture on the natural world. Ellen Hawley is Curator for the Hazardous Beauty exhibit and its corresponding events. Shari Michael and Lillian Lum are assistant curators for the exhibit. The Hazardous Beauty exhibit and panel discussion have been supported by the Friends of Greenwich Library, and Anomaly Factor Productions.
Tags:
Environment
,
Flinn Gallery
,
greenwich
,
Long Island Sound
,
microplastics
,
panel
,
plastic