March 30, 2018
Column: Will Investigation Taint Dems BET Win?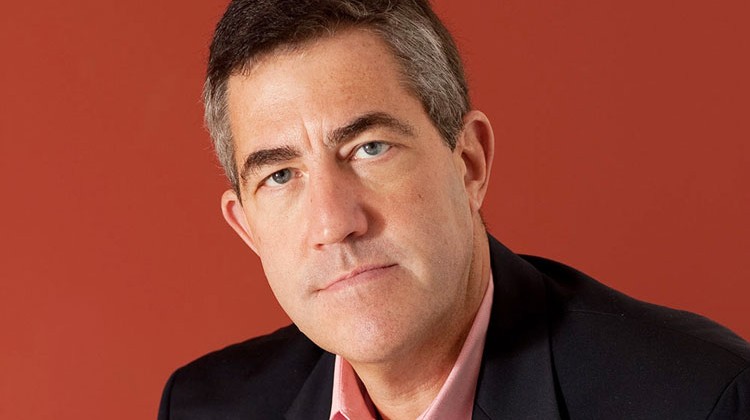 By Edward D. Dadakis
As 2017 became 2018 Greenwich experienced change within its local government.  Greenwich Democrats, for the first time, took over the leadership of the Board of Estimate and Taxation (BET)
Ever since the Great Depression, responsible Republican BET leadership has delivered to Greenwich residents a town with high quality services, low mill rates, high property values, low debt and a high satisfaction level among its citizens.  In fact, Greenwich finances are the envy of communities across our nation.
We don't know for certain what Greenwich BET Democrats will do, but we have seen Democrat leadership for decades in Hartford.  Those Democrats saddled residents with massive spending, crippling debt, taxes rising seemingly uncontrollably, a flood of taxpayers leaving the state and declining quality of state services (can you say DMV?).
So Greenwich taxpayers will be watching what BET Democrats actually do hoping that responsible positions will ensue.
Democrats do deserve congratulations for their win. But a landslide it wasn't. If just 37 people had voted for the six Republicans instead of the six Democrats, Republicans would have maintained control.  Many speculate that if the RTC had renominated former First Selectman Jim Lash for the BET that his popularity would have carried the GOP over the finish line. But a win is a win so congratulations to my Democrat friends. (Yes I have Democrat friends.)
One thing clearly evident in this race was how important money is to success in politics.  Remember all six nominated BET Democrats were assured election–there was zero competition among candidates.  The only question on Election Day was which party would get the BET Chairmanship and its tie breaking vote which goes to the party whose candidates in the aggregate get the most votes. 
The BET is important but would you spend a quarter of a million dollars of your own money to win a seat— a seat you were guaranteed of winning?  One candidate did.
Tony Turner, who was running for his first elected term, "loaned" his campaign $200,000 and overall spent $258,000.  Political observers were stunned at these numbers. Ultimately Turner spent $45 for each vote he received yet still came in last among his fellow Democrats.  But this is America and you can do with your money whatever you please.
However, in Connecticut, you must also follow those pesky campaign finance laws, many of which were written by Democrats.  You can spend as much of your own money as you want to elect yourself but there are limits, low limits, on what you can spend to elect others. In fact, in BET races the most a person can contribute is $250 per candidate.  Turner specifically created a candidate committee only for himself, not a PAC and not a committee to win the BET Chairmanship.
Turner's campaign is now under scrutiny by the State Election Enforcement Commission (SEEC) about the way the campaign funds were spent.  A recently filed complaint questions whether BET Democrats violated campaign finance laws which would clearly taint their win.
The complaint alleges that Turner's campaign did not just expend funds to elect Turner but also conducted mailings, hired staff and held events to benefit all BET Democrats and sometimes, it appears, the Democrat standard bearer Sandy Litvack. 
Some of Turner's campaign activities apparently involved the other five BET Democrat candidates whose names appeared in printed materials claiming they too had paid at least a portion of the cost which I believe, by law, has to be equally apportioned.  However, in campaign finance reports they swore they would not spend more than $1,000 on their campaigns.  It seems their allocated costs should have been well in excess of $1,000.
What costs $258,000 to win an unconstested election?   Turner spent $84,000 on barbecues; $51,000 on mailings and $113,000 to hire temporary staff.  No where did the other Democrat BET candidates show reimbursement to Turner for his largesse.  By law, Turner was restricted to contributing only $250 to each of those candidates.  It appears he contributed much, much more. 
The SEEC investigative process does take time.  It is important to remember these are simply allegations and no wrong doing has been proven.  I don't know what the penalties are, but Connecticut Democrats agreed to pay a $325,000 penalty in 2016 for attempting to skirt state campaign finance laws.  If the SEEC determines these allegations are in fact violations of law it may well mean Turner should resign from the BET.
Regardless of the investigation's results voters should be concerned about a candidate spending $258,000 for a seat he was guaranteed to win.
Many might wonder what did Turner receive in return for his generosity? He was not named BET Chairman or even Vice chairman.  Voters may never know.  But if someone will spend their own money this irresponsibly what will they do when they spend taxpayer money.
Edward Dadakis, a lifelong Greenwich resident, has served more then 35 years on the RTM, having been first elected as one of its youngest members. He is a former chairman of the Greenwich Republican Party and currently represents our 36th Senatorial District on the Connecticut Republican State Central Committee.
Tags:
BET
,
greenwich