March 30, 2018
Column: A Heart Full of Thanks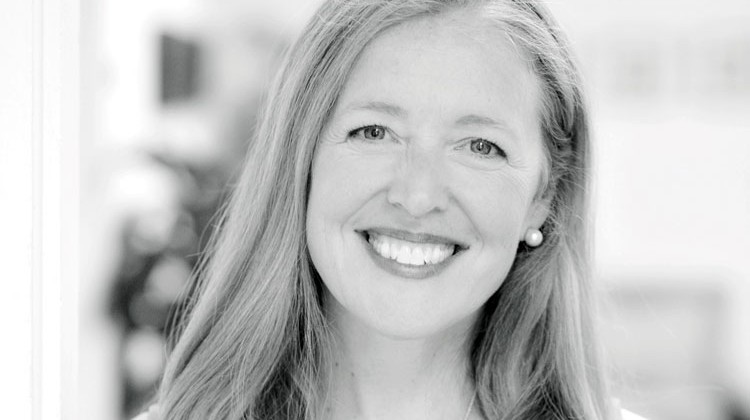 By Heather Wright
The place where I work has been in the press quite a bit lately for some challenges we are facing. Along the way, we have felt such incredible love and support from so many in the community that I wanted to take a moment to say "thank you." To the 60 friends of the Center who wrote letters to the town board and commission, to the over 130 people who came out and donned green T-shirts or buttons that said, "Here for Hope", many of whom stayed up till the wee hours of the morning, some on multiple nights, THANK YOU!
When my daughter was in elementary school she would do anything to extend her bedtime. That meant that I had a willing student to memorize Scripture before falling asleep. Because she was prone to worry, like her mother, I decided to teach her some life verses of which I remind myself, on the days that I start spinning and forget that I'm not in charge of the universe. One of these is from Philippians 4:6-8. "Do not be anxious about anything, but in everything, by prayer and petition, present your requests to God.  And the peace of God which transcends all understanding will guard your hearts and mind in Christ Jesus." She would always argue with me about the first line. How come we're told to not worry about anything but in everything? She was convinced the text argued that worry was supposed to be the normal response to all aspects of life, not the exception.
Now that she's in high school, I found a better translation. It's from the New Living Translation. It reads, "do not worry about anything, but in every situation, tell God what you need, and thank him for all he has done. If you do this, you will experience God's peace, which is far more wonderful than the human mind can understand." I think this answers the question that concerned her. This verse may pass muster with her now. The verses reassure us that when things seem the darkest, and we have a lot to worry about, it's often then that we find a silver lining. If we only have eyes to see and ears to hear, God is doing something in our midst at all times.
The last few months, this verse has come to mind repeatedly.  In the midst of challenges that have caused concern, I, and we all at GCHR, have experienced a deep sense of gratitude for all that has transpired for our backcountry Center of late. In the process of applying for a special use permit, we asked friends to assist us by writing letters of support for GCHR. What we received in return floored us. The kindness of so many, in their letters to the town and to the papers, staggered me, my staff and board. People told stories of how they have referred friends and had impactful outcomes. Others shared about their own experiences, for themselves or family members. Many names were familiar to me, having grown up here and been in ministry in Greenwich these last 13 years, but I had no idea they had seen one of our therapists. We are a private community and I was unaware of the life changes that they had experienced, the successes that they had gained, the solace they found in times of loss and struggle. This collection of letters and articles are a story book of redemption. 
When I think of this experience, receiving such a sacrificial and honest outpouring of support, what comes to mind is the 1946 Frank Capra film, It's a Wonderful Life. I went to UVA, as did my siblings, my father, and now my niece. In the old days, there was a tradition.  During reading week of every fall term, every student at the University was compelled to attend the showing of this film once during that week. It was shown 24 hours a day all week in old Cabell Hall. Perhaps it was to remind us that there are things in life that are more important than grades. For those who don't remember the storyline, George Bailey, despairing of life, jumps into icy water.  An angel rescues him and he is given a chance to see what his town would be like if he had never existed. It is heartwarming. No matter how many times you see it, tissues must be on hand for the ending. We are reminded that each life matters profoundly and the good we do will outlive each of us.  In fact, it may not be until the end of our lives, that we will fully understand the impact of our existence on the lives that matter most to us.  History changed because we showed up, in big ways and small ones too.
Those courageous letters from our friends described the power of change and bravely share their stories of positive outcomes on behalf of the Center. George Bailey had to reach the end of his rope before help came, and before his eyes were opened. I am so deeply grateful for my tremendous staff and board, and terrific supporters who have journeyed with us in these legal efforts over the last year. From wearing green to staying up very late, as an act of solidarity, all I can say is, thank you. Amidst our worries, we can remember that together, we need each other to see what really matters just like George Bailey. Our burdens are lifted and lightened in community. Ultimately, by inviting God into those places of sorrow, weighty cares, and confusion, we do find a peace that passes all understanding. We really can be those who do not worry about anything, but in every situation, tell God the things you need, and thank him for all he has done. God's peace will be with us.  May it be so.
The Rev. Dr. Heather Wright is executive director of the Greenwich Center for Hope and Renewal and the author, with George Faller, of "Sacred Stress: A Radically Different Approach to Using Life's Challenges for Positive Change.
Tags:
Center for Hope and Renewal
,
greenwich