March 7, 2018
Tesei Declares Local Civil Preparedness Emergency Due to Storm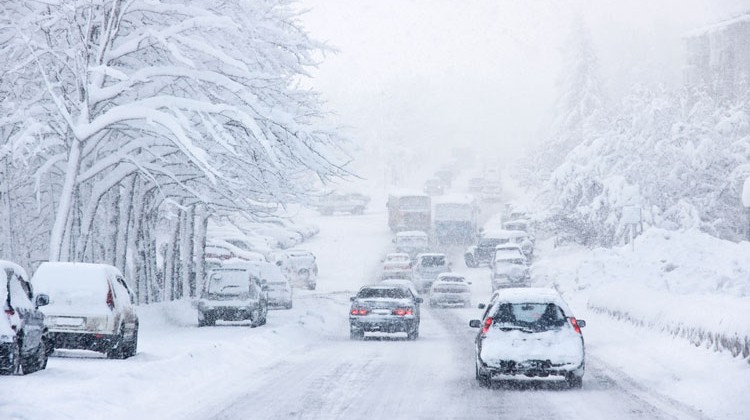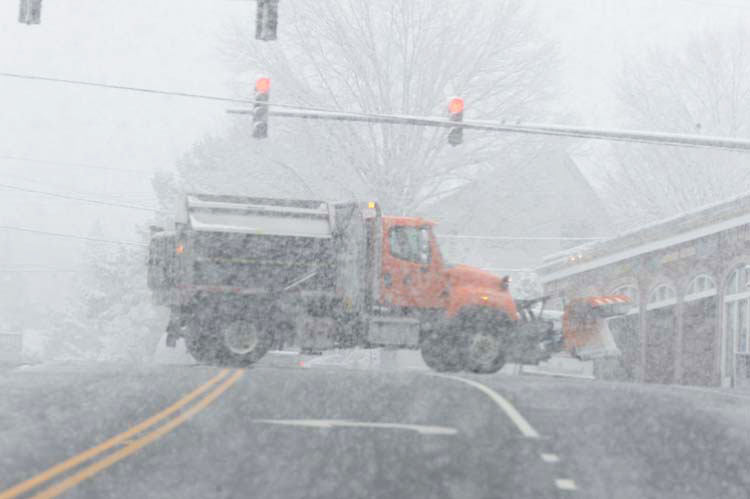 By Richard Kaufman 
Greenwich First Selectman, Peter Tesei, has declared a local civil preparedness emergency as a result of Winter Storm Quinn, according to a press release from the town.
The declaration, made under Connecticut General Statute Section 28-22a, will enable the town's operating employees to work through this storm event and avail the town to external resources should the conditions worsen, according to the release.
Per the release:
"Presently, there is an increasing number of trees or tree limbs impacting the Town's 265 miles of roadways. That, combined with the heavy snow, is making operations and response for highway and emergency responders increasingly difficult. The snow emergency with the on-street parking ban on designated streets remains in effect until further notice."
Because of the poor conditions, Town Hall will have a delayed opening for business on Thursday, March 8. Normal business operations will resume at Town Hall beginning at 10 a.m.
"Thank you to all those who are on the front line ensuring the safety of our residents and addressing this weather event," Tesei said in the release. "We appreciate residents adhering to the snow emergency and parking ban and ask that they continue to do so, so that the Town can return to normal operations as soon as possible."
Utility Emergency Hotlines
Residents should also take note that with the heavy, wet snow, there's a high risk of falling trees, branches and power lines. All downed trees or blocked streets should be reported immediately, and downed wires should be avoided. Emergency hotlines are listed below:
Aquarion Water Company 1-800-732-9678
Eversource 1-800-286-2000
CT Natural Gas Company (203) 869-6900
For Police, Fire, EMS emergencies dial 911
Warming & Charging Stations
Should residents lose power for an extended period of time, warming and electronic device charging centers will be available at the Greenwich Public Safety Complex located at 11 Bruce Place, open 24 hours. The Eastern Greenwich Civic Center, located at 90 Harding Road in Old Greenwich, and the The Western Bendheim Civic Center, located at 440 Pemberwick Road, will be open from 9 a.m., to 9 p.m. The Greenwich Library will be open as well.
Snow Removal Policy
Residents are encouraged to park their cars in their driveways, or yards. Municipal parking lots will also be available for parking, according to the Department of Public Works.
By town ordinance, Greenwich property owners are required to keep all sidewalks along their property clear of snow and ice.
The Town of Greenwich prohibits plow contractors from pushing snow from driveways or parking lots onto Town streets. This practice is dangerous and impedes the Town's snow removal efforts. If there is no other alternative to pushing snow into the street, the private plow driver must plow off the windrow left across the street by re-plowing until the road is safe.
Snow Emergency Streets
CENTRAL GREENWICH
Amogerone Crossway                             
Arch Street
Benedict Place
Bolling Place
Brookside Drive
Bruce Park Avenue
Bruce Place
Church Street
Connecticut Avenue
Davis Avenue
East Elm Street
East Putnam Avenue (Maple Ave. to Library)
Fawcett Place
Field Point Road
Greenwich Avenue
Grigg Street
Havemeyer Place
Hillside Road
Horseneck Lane
Hunter Place
Lafayette Place
Lake Avenue
Lawrence Street
LeGrande Avenue
Lenox Drive
Lewis Street
Lexington Avenue
Locust Street
Maher Avenue
Maple Avenue
Mason Street
Milbank Avenue
Perryridge Road
Railroad Avenue
Ridge Street
Sherwood Place
Shore Road
Sound View Drive
Steamboat Road
West Elm Street
West Putnam Avenue
William Street
BYRAM
Beech Street
Byram road
Cedar Street
Chestnut Street
Church Street West
Delavan Avenue
Division Street West
Hervey Street
Kirby Street
Mead Street
Mill Street
North Water Street
Oak Street
Pine Street
Richland Road
South Water Street
Spruce Street
Western Junior Highway
William Street West
CHICKAHOMINY
Hamilton Avenue, Old Field Point Road, Saint Roch's Avenue
PEMBERWICK
Comly Avenue
Pemberwick Road
Moshier Street
GLENVILLE
Glenville Road/Street from Glenridge Road to Pemberwick Road
Riversville Road from Glenville Road, north to entrance to Glenville School
COS COB
Bible Street
East Putnam Avenue (Field Rd. to Diamond Hill)
Loughlin Avenue
Orchard Street
Relay Place
River Road
River Road Extension
Sinawoy Road
Strickland Road
Suburban Avenue
Valley Road
RIVERSIDE AND MIANUS
Hendrie Avenue
North Sound Beach Avenue
Valley Road
OLD GREENWICH
Arcadia Road
Lockwood Avenue
Sound Beach Avenue
West End Avenue
OTHER AREAS
As otherwise identified by the Board of Selectmen of the Town of Greenwich as the Town Traffic Authority.
Tags:
greenwich
,
Greenwich Town Hall
,
Town of Greenwich