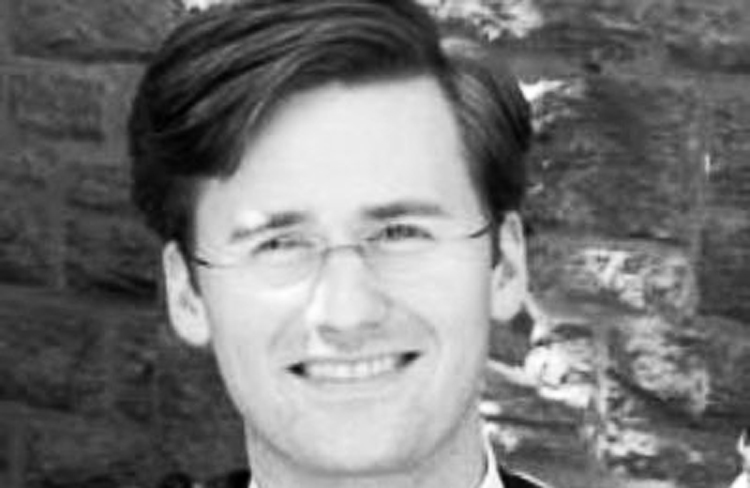 By the Rev'd Dane E. Boston
Rector of Christ Church, Cooperstown, N.Y.
Faith on Fire is a monthly program that presents Biblically rooted, transformational messages from distinguished ministers, priests and seminary professors.
Each session begins with an early morning breakfast and fellowship at 7:00 am in the Parish Hall of Christ Church. The program gets started at 7:30 am, and ends by 8:30 am. Program consists of hymns, prayers, text reading and presentation.
This week, the Sentinel's old friend, The Rev'd Dane E. Boston, formerly of Christ Church Greenwich (where he was ordained as a priest on June 5, 2012) and now the Rector at Christ Church in Cooperstown, NY, will be speaking at Faith on Fire.
Last January, Dane drew Faith on Fire's largest crowd.
We print this week a sermon that Dane gave almost exactly a year ago: A Sermon Preached on the Second Sunday after the Epiphany, January 15, 2017.
What are you looking for?
That's the question Jesus puts to those disciples of John the Baptist who follow him in this morning's Gospel.
What are you looking for?
It's a reasonable question to put to a churchful of people on a chilly January morning. No one comes to church by accident. Did you know that? You may think you're here because your mother made you come, or because you simply show up out of habit week after week. But no one comes by accident. Whether we recognize it or not, we have all been brought here–assembled here–for a purpose. We are all here to seek, to search, and to find.
What are you looking for?
It's a question that can, ultimately, be put to all humankind. For the truth is, we are creatures made to seek and search; to yearn and hope; to quest and to find. We are men and women made to look for something–for Someone.
What are you looking for?
The cosmos itself poses the question. This world of beauty and complexity and pleasure and delight urges us on: "Keep looking!" All the good things of this life have been given to us as gifts–as love letters from the Giver. The glories of our earth–glories given to us to explore and enjoy–are meant to spur us in our quest; to whet our appetite for their Source. We are meant to be looking. We are meant to find.
But something has gone wrong. The long story of the human race is the story of our turning away from our ultimate Destination and settling for the signposts pointing the way to him. It is the story of our turning away from the Creator to find satisfaction with his creatures.
That is, perhaps, the simplest definition of Sin. Not sins, plural: the many individual "things we ought not to have done" that you and I do each day–or the many good things we fail to do. Those are sins, plural. But Sin, singular, is the sour source of them all. It is the rejection of God for the things God has made. It is the attempt to end our seeking too soon. It is the vain effort to sate our hunger for the eternal with the temporal and the corruptible.
And corruptible they are. The good things of earth cease to be good when we make them ends unto themselves. The delights of this life become dust and ashes in our embrace when we hold onto them alone. The pleasures of existence become pain and suffering and shame when we seek them with all our heart.
What are you looking for in those corners of your life of which you are ashamed and afraid? What are you looking for in your endless seeking after wealth and worthiness? What are you looking for in your quest for status and significance? What are you looking for in your web searches and your eating habits? What are you looking for in your self-medicating and self-loathing?
What are you looking for?
John knew. John the Baptist knew what he was looking for. He knew because he had been readied. He knew because he had been given the sign. He knew because he was a prophet fulfilling the work of a prophet. He knew because the Lord had told him, "The One on whom you see the Spirit descend and remain is the One who baptizes with the Holy Spirit."
John was looking for the Lamb of God: the Creator become flesh for the sake of his lost creation. John was looking for one who would take away the Sin, singular, of the world: who would submerge the people of God in the Spirit of God so that their hearts would never again settle for anything but God. John was looking for the Anointed one who would save his people, and all people.
And when John saw Jesus he declared to his disciples: "Behold the Lamb of God, who takes away the sin of the world!"
What are you looking for? It is here in his embrace. What are you looking for? It is found in his gift of himself. What are you looking for? He holds it out to you in his Word and his Sacraments, as he stokes and sates the hunger of his people, calling us to go beyond the gifts to continue seeking after the Giver.
"What are you looking for?"
Christ Jesus asks it of you, today, as he asked it of those disciples of John long ago. And as he invited them, he invites you too. Stretching out his arms of love on the hard wood of the Cross, the Source and Summit of all our longing bids us, "Come and see." AMEN.