January 18, 2018
Obituary: Lloyd Nelson Hull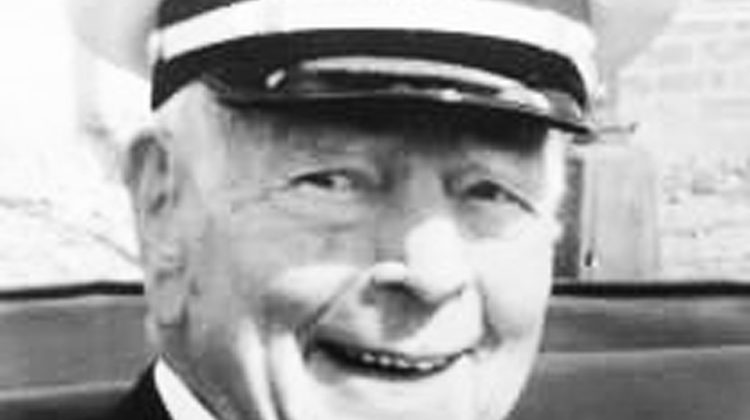 Lloyd Nelson Hull, who recently celebrated his 95th birthday, passed away peacefully on Saturday surrounded by the love of his closely-knit family. Above all else a loving husband, family man and dedicated patriot, he was truly a gentleman of the old school. He participated enthusiastically in local government for his entire life as a matter of moral and civic duty.
He will be remembered for his unique brand of humor and his devotion to his family, whom he would mention on every possible occasion. His family began with his deeply cherished wife of 61 years, Mary, and his three children and their families: Lisa Weicker and her husband Scot, Victoria Robey and her husband Simon, Robert Hull and his wife Stephanie, and nine grandchildren, Amanda Weicker Ix and her husband Christopher, Melissa and Matthew Weicker, Caroline, James and Alexander Sharp, Colin, Nelson and Stuart Hull and his two great grandchildren, William and Elizabeth Ix. In addition, he was a delighted "extra grandfather" to Sophia Gutfreund, daughter of Nick Gutfreund and Mary Duncan. He always fondly remembered his beloved sister, Audrey Miller, who predeceased him and her two sons, Robert and Jonathan.
After earning a B.S. in Economics at the Wharton School of the University of Pennsylvania in 1943, Lloyd joined the U.S. Navy and fought in both the Atlantic and Pacific theaters, where many ferocious attacks led to the common description of his destroyer, the USS Laffey, as "The Ship that would not die". Lloyd was decorated after 8 major engagements in Europe and the Far East including D-Day, Iwo Jima, Okinawa, and the Battle of Leyte Gulf, where his ship endured 103 casualties including 32 dead from continuous attacks from enemy aircraft. He was recognized with 5 awards including a bronze star for the Liberation of the Philippines. He was characterized by his ability to retain his focus, adhere to the lessons of his training and continue unstintingly to carry out his duties in spite of being immensely moved by the losses of his fellow Naval colleagues beside him in battle. This was most evident later when, as a post-war Faculty instructor at Harvard College, his students asked him about his most challenging war experiences and his replies were understated and modest, saying that he merely continued to do his duty. Lloyd retired from the Navy Reserve in the 1950's as a Lieutenant Commander. He is the subject of an Oral History Project currently on display in an exhibition at the Greenwich Library.
Lloyd subsequently turned his attention to a future legal career, graduating from New York Law School and passing the Bar in 1952. He joined the Securities and Exchange Commission in Washington and then moved to New York to chair the Section of Small Issues. Lloyd married his beloved wife, Mary Gutfreund, in 1957 and moved with her from New York City to Greenwich in 1958, later also transferring his law career to Connecticut. He built a long and varied legal career throughout the subsequent years and continued to take pride in having his office and an active Greenwich law practice until the very last years of his life.
Lloyd was devoted to his country and his community, participating in numerous ways throughout his long and generous life. Among his many volunteer commitments during his 60 years in backcountry Greenwich were 37 years on the RTM, innumerable years as Director and past President of the Round Hill Association, Executive Committee of the RTC, Commissioner on the Historic District Commission, Usher Chair of the Round Hill Community Church for 30 years and member of the following RTM committees: Selectman's Water Resources, Claims, Rules, Appointments, Cost Containment, Public works, Planning & Zoning and Finance. He was a member of the Retired Men's Association and the Horseneck Club.
A service to celebrate his life will be held at the Round Hill Community Church, 395 Round Hill Road, on Saturday, February 3 at 11 a.m. followed by a reception at the Community House next door. In lieu of flowers, please send contributions to an organization of your choice.
Tags:
greenwich
,
Lloyd Nelson Hull