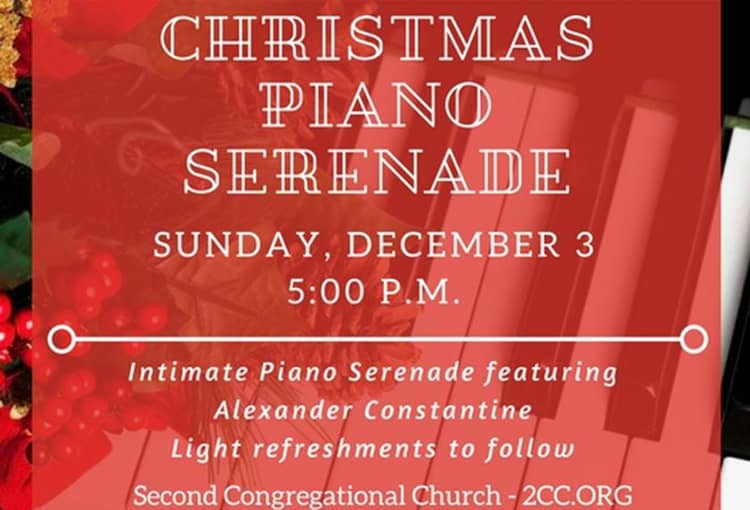 On Sunday, Dec. 3 at 5 p.m., Second Congregational Church presents Music Director Alexander Constantine's annual Piano Serenade, a meditative concert of improvisations based around familiar Christmas music.
Played in the church sanctuary and lit only by the light of the Christmas trees, the concert is a compelling alternative to the hustle and bustle of the Christmas season, and is especially appreciated by those who find themselves dreaming of a quieter, more reflective Christmas.
Constantine has served as the Director of Music at Second Congregational Church since 2002. In addition to his love for music ministry, he is a seasoned music educator, musical theater director, and composer who has contributed his talents to many local outreach organizations throughout the years. Constantine's latest CD, "Silent Night," featuring Christmas favorites, will also be on sale following the concert. All proceeds will benefit St. Jude's Children's Hospital in Memphis, Tennessee, in support of their mission to serve families with children diagnosed with cancer free of charge.
The concert is free and open to the public, and should last approximately 30 minutes. Light refreshments will follow. Contact Laurie@2cc.org for details.