November 10, 2017
'The Enchanted Forest' to Take Place at Christ Church this Year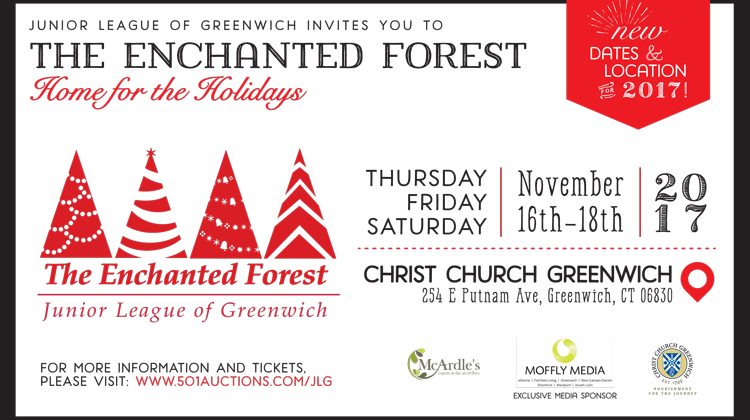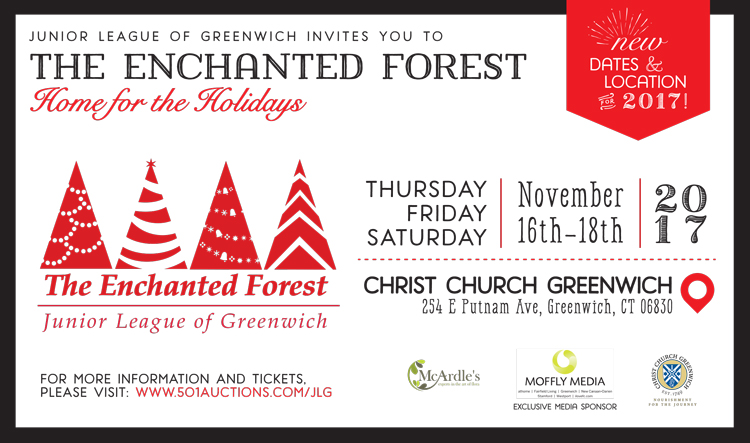 The Junior League of Greenwich (JLG) will host its annual holiday fundraiser, The Enchanted Forest, on Thursday, Nov. 16 – Saturday, Nov. 18 at Christ Church, Greenwich.
This new location is centrally located for the community and brings home The Enchanted Forest (TEF) to share with the entire Greenwich community.
The new location will still hold all of the traditional activities the town has come to appreciate about the event to include gingerbread workshops, photos with Santa, Santa's breakfast, and children's entertainment. Doors open on Thursday, Nov. 16 at 6 p.m. for the "Sneak Peek" featuring a holiday boutique, decorated trees and gingerbread houses.
The official opening of the Enchanted Forest will take place on Friday, Nov. 17 at 9 a.m. for Santa's Breakfast attendees. General admission hours are 9 a.m. to 6 p.m. on Friday, Nov. 17 and
9 a.m. to 6 p.m. on Saturday, Nov. 18. Other features and highlights occurring throughout the weekend include The Children's Giving Shop, choral groups, and dance companies.
Funds raised from the event go directly toward supporting impactful community projects that are identified, designed and implemented by the Junior League of Greenwich. For more information and to purchase tickets visit 501auctions.com/jlg
Tags:
christ church
,
greenwich
,
JLG
,
The Enchanted Forest
,
The Junior League of Greenwich