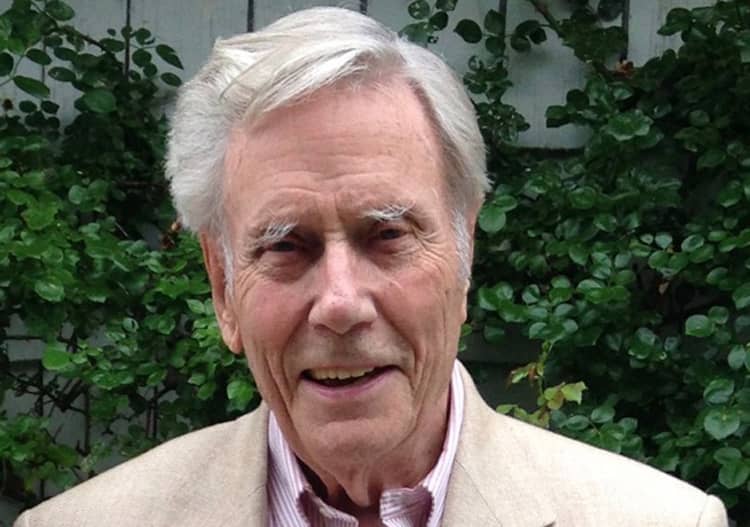 By Richard Kaufman
Sentinel Reporter
On Thursday, Nov. 9, at Christ Church's Tomes-Higgins House, the board of directors of Family ReEntry, a 501(c)(3) nonprofit organization supporting individuals and families impacted by the criminal justice system, will honor Philip C. Potter with the Elizabeth Bush Volunteerism Award.
The award is given to someone who has gone above and beyond a volunteer role to make life altering positive changes for individuals and families affected by the criminal justice system.
The late Elizabeth Bush, a longtime Greenwish resident, was one of the original volunteers of Family ReEntry, and helped make it the entity it is today.
Potter, 92, also a longtime Greenwich resident, is a former chairman of Family ReEntry's board of directors.
Potter was also a litigation partner with the Davis Polk & Wardwell firm in New York City and a Fellow of the American College of Trial Lawyers. He went to Harvard College and Harvard Law School, where he was also named All American Honorable Mention and All-New England for soccer. Potter is also a World War II veteran serving in The American Field Service under the British Army as an ambulance driver.
Over his time with the Family ReEntry, Potter focused primarily on youth and children's programs to help disrupt the intergenerational cycle of incarceration.
According to a press release from Family ReEntry, Potter's work has been instrumental in that approximately 65 percent of youths matched with mentors avoided or engaged in a reduced amount of risk-taking behaviors.
For Family ReEntry's Executive Director, Jeff Grant, Potter is a very deserving recipient of the award and was an invaluable member of the organization, which began in 1984.
"[Philip] gave up his time, [he provided] leadership, he donated money," Grant said. "Philip was a wonderful ambassador for Family ReEntry and a person with a huge heart. He gave up himself thanklessly."
Grant became executive director last October after serving eight years on the board of directors.
However, many years prior, Grant's life was falling apart.
After years of prescription drug abuse, and after operating a law firm that had started to fail, Grant attempted to take his own life in the summer of 2001.
Months later, after becoming sober, a warrant was issued for his arrest. Grant had applied for a loan using false paperwork, and had also co-mingled client funds at his law firm in Westchester County.
In 2006 Grant went to federal prison for a little over a year and rehabilitated himself. He walked nearly 3,500 miles on the track during his time behind bars, and talked with other prisoners convicted of white-collar crimes about what they worried about most as they prepared to go back to their normal lives.
Upon his release, Grant was volunteering for many local service groups and found Family ReEntry.
"I was interested in Family ReEntry and it was a perfect match for my mission and my skill set," Grant said. "I wanted to give back to the community, I wanted to give back to the criminal justice community and Family ReEntry is the perfect place to do that."
Over the years, Family ReEntry has grown, and although they primarily serve Bridgeport, there are offices in Norwalk and New Haven. Programs are located in Stamford, Waterbury, Derby, New London and Norwich.
Grant believes organizations like Family ReEntry are critical, especially in the present economic times.
"We live in a state right now where there are thousands of people being released from prison every year. Because of the state budget crisis, there are fewer and fewer programs to support them and to ensure that they're successful outside of prison so that they don't return to the type of criminal behavior that got them into trouble in the first place," Grant said.
"So organizations like Family ReEntry not only provide them essential services, but they disrupt the intergenerational cycle of incarceration to prevent it from happening in a family over and over again."
Friends of Potter and Family ReEntry are invited to attend the event on Nov. 9, which goes from 5 to 7 p.m. Advance RSVP is required, and can be made to dianawhitney@familyreentry.org.
In recognition of Potter's incredible contribution to the community, donations can be made in his name to the youth and children's programs of Family ReEntry by logging onto www.familyreentry.org