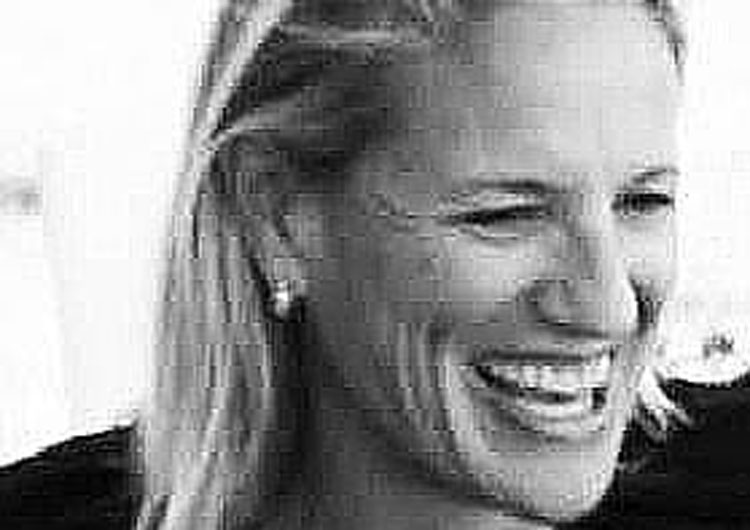 By Icy Frantz
Each one of us has our very own playlist; a collection of songs that might look and sound different but most likely evokes a certain feeling or arouses a memory that has laid dormant deep within our soul. In fact, it's amazing to me that music has the power to change us physically, emotionally and spiritually; freeing us from our own internal rules and blurring the boundaries that can divide us. Music is a part of the fabric of our everyday lives and is, at the very least, the backdrop of all celebrations that bring us together; weddings, birthdays, graduations and funerals. The late Tom Petty knew music better than anyone and he believed: Music is probably the only real magic I have encountered in my life. There's not some trick involved with it. It's pure and It's real. It moves, it heals, it communicates and does all of these incredible things.
In our family, I am the music geek. I like upbeat pop songs that are played over and over and over again. The ones that make me want to dance a little in the seat of my car while driving around town and make the rest of my family groan. I am terrible at Name That Tune and when asked, I never know who the artist is singing a song. My first concert was David Cassidy of the Partridge family and I thought his "I Honestly Love You" was the greatest song ever written. When I arrived at boarding school, I had no idea what a Dead Head was and quite frankly, I unconsciously hum along to music played on elevators. But even this music geek is incredibly aware that life is simply better when accompanied by music.
If I am the family music geek, our twin boys are most certainly our family experts. From the earliest of days, they would crawl to our dusty piano and strike keys which would produce hours of entertainment for them and hours of noise for us. Eventually, I took them to their first piano lesson and the random strikes turned into music. Hot Cross Buns turned into Clocks by Coldplay and then into Prelude in C# Minor by Rachmaninoff, a name I can't even pronounce. Playing the piano led them to other instruments; sax, guitar and trumpet which led them to rock bands, jazz bands and to playing in Italian piazzas, bars in China, and for members of our church congregation, and members of the opposite sex, and on occasion, for noted dignitaries. But I think mostly they play for themselves.
"Music has always been the perfect respite from the busyness of the day. Sitting down at the piano alone, for just 20 minutes, is not only cathartic but it allows me to relieve stress in a productive way. It is my creative outlet, something viscerally important to life and while I may never make it to Carnegie Hall or Lincoln Center, I am thankful for and fulfilled with this passion in life." Hanley Frantz
My own training in music came early in life, although it most certainly did not take me to Piazzas in Italy. It all began with a recorder, a small woodwind instrument and a xylophone and a very patient lower school music teacher. I took the drums in middle school because as a student at an all -girls school, band was the one coed class offered and I figured that the drums would be the easiest instrument to learn- I was wrong and I was put in charge of the triangle. Away from school, I played my 45 records over and over again singing along to You're so vain, You probably think this song is about you in front of my full length mirror convinced that I would be the next Carly Simon, clearly deaf to the meaning the songs' words.
In boarding school, I tried out for Chorus and made it. Looking back, however, I think everyone was welcome. I fell in Love with Handel's Messiah Gloria in Excelsis, which we performed dressed in long red choir robes in a wonderful old stone chapel. To this day, the sound of Gloria takes my breath away and literally transports me back to that beautiful stone chapel and the sound of sweet and innocent teenage voices. Music can do that.
At 8 a.m. on Monday mornings, my training continues at the beautiful home of my piano teacher. For an hour, the world seems to slip away and we talk music and I play a little and when I am lucky, I listen to him play. Like for our son, music for me is a respite, a gift and a creative outlet. Last week, I told my teacher I was working on an article about music and how it is literally a language that we all seem to understand. He shared with me the story about his brother who at birth was deprived oxygen to his brain and has lived most of his life severely disabled — unable to speak or walk or even feed himself. However, whenever Scott Joplins' Entertainer is played, he immediately perks up, smiles and seems to move with the beat. No matter what are limitations are, music has that ability to reach all of us in a deep and profound way.
I used to run and when I did I listened to my "running" playlist first on my Walkman and then on my iPod. The music was chosen specifically to provide a jolt of energy that would act in much the same way as a cup of coffee; supplying my body with the added determination that I needed for my run. I would listen to Kool and the Gang's Celebration and the Eurythmic's Sweet Dreams (Are Made of This) and always end with the theme song from Rocky, somehow making me feel like my leisurely three-mile jog around Riverside was in fact the culmination of months of training and I was nearing the finish line of an ultra-marathon.
Our daughter came home this past weekend with her writer's notebook and an assignment to write a descriptive passage. She set out to describe her bedroom which she did detailing every item within the four walls from the fairy lights that surround her mirror to the creamed colored throw that sits upon her cream-colored love seat. It made me realize that sometimes words can describe a physical place but not adequately describe a feeling or a mood-like the feeling that her room gives her when she is in it. That is the case for me when I hear Dancing in the Moonlight sung by Van Morrison.
Every summer, good friends include us in their annual beach BBQ. It's the type of summer party that makes you say: "Ahh this is summer." There are good friends, good food and wonderful music and after we eat and it gets dark, the volume is turned up and we gravitate to a patch of the beach to dance barefoot and carefree with the crash of the waves nearby and the stars and moon overhead. It is a feeling that I could never convey in words. Out on that beach, I try hard to cherish that very moment, take it all in and then I cherish and feel it again on a cold January morning when I hear:
Everybody is dancing
in the moonlight.
Everybody's feeling
warm and right.
It's such a fine and
natural sight.
Everybody's dancing
in the Moonlight.
We were at the wedding of a friend's son a few weeks back. It was a beautiful wedding and when the Bride and Groom completed their first dance, the band picked it up a notch playing Shut Up and Dance. All guests, young and old, crowded onto the dance floor squeezing in tightly, elbows hitting. And for that moment the music made us feel like we were all in this together. The father of the groom in his black tie attire was screaming: "So Good…So Good" in response to Neil Diamond's Sweet Caroline and the mother of the bride was squatting low to "…a little bit softer now." And as my sister posted on Instagram the other day, when Journey came on we all became "a small-town girl, living in a lonely world." And we are all way "too sexy for our shirts" with Right Said Fred (the name of the band — this music geek had to look it up). What a wonderful warm impression this loud and crowded dance floor would have on an Alien looking down on our planet.
Have you ever been mesmerized by the sound of the saxophone being played beneath the ground of New York City and just for a moment, you find a connection down in the dark subway with the beautiful performer blowing his horn; the performer who comes from a world that is very unlike your own? It is in this vein, that music seems to connect us in ways that words fall short. It sets a mood and strikes a chord deep within and celebrates the human condition. 
And I bet given the chance, the B52's Love Shack or Louis Armstrong's Mack the Knife would produce the same toe tap or hip swizzle from Trump as it would from Hillary Clinton and that's something, isn't it?