October 11, 2017
First Bank of Greenwich Celebrates Art on Summer Street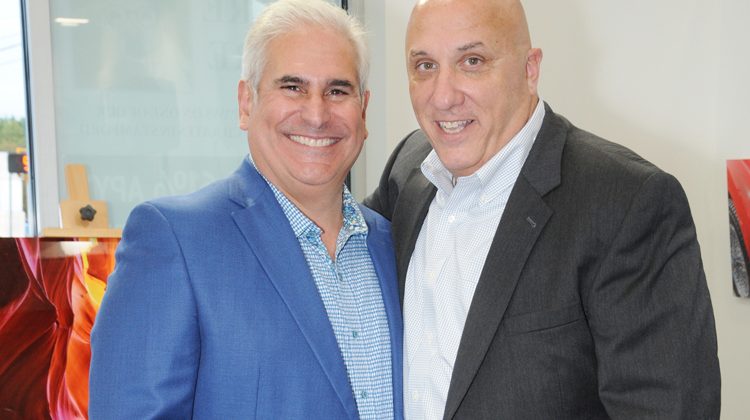 The First Bank of Greenwich hosted an evening of art and music at their Summer Street Branch in Stamford on Sept. 12.
This was part of a week-long celebration for customers that also connected them with local merchants. As part of the event, the bank handed out coupons for pizza, sandwiches and ice cream from Planet Pizza.
The Wedge Inn and Dairy Queen. Coupons were given to new and existing customers who took advantage of the bank's CD, checking and lending products. The Bank's 150 guests enjoyed live music, food, wine and a selection of colorful photographs from artist Anthony T. Festa. Festa, a local dentist and New York City born photographer, met with guests to show his award-winning images including distinctive and natural settings and architecturally significant structures from across the globe. He has been commissioned for private collections and his work has been exhibited at various galleries and businesses throughout the country. His most recent endeavor is astrophotography and the American Southwest.
Festa's art will be on display all month at the bank's branch located at 900 Summer St., (Corner of North).
For more information, visit GreenwichFirst.com
Tags:
art
,
First Bank of Greenwich
,
greenwich
,
music