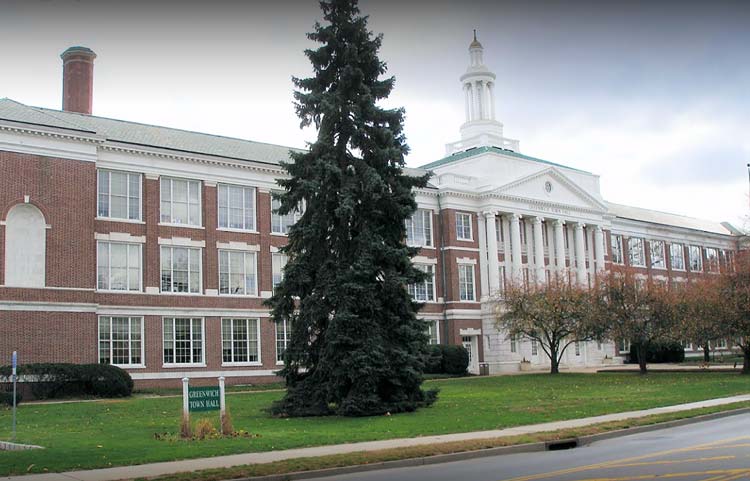 By Richard Kaufman
Sentinel Reporter
The Republican field for the Board of Estimate and Taxation ballot is set after results of Tuesday's primary were released.
Seven candidates vied for six spots in the first BET primary since the Democrats held one back in 1993. Heading back to the board will be current chair Michael Mason, Bill Drake and Leslie Tarkington. Joining them will be newcomers Andy Duus, Karen Fassuliotis and Debra Hess, who reeled in the most votes of any candidate with 1,324.
Nancy Weissler, a former chair of the Board of Education who is the current chair of the BET Human Resources committee and served two terms on the BET finished with the least amount of votes at 1,017.
Back in July, the Republican Town Committee nominated Mason, Drake, Duus, Fassuliotis , Weissler and Hess and failed to select Tarkington, James Lash and Art Norton for re-election.
However, Tarkington decided to launch a petition candidacy, and she was able to retrieve the necessary amount of signatures from registered Republicans to toss her hat into the mix and force a primary.
On Wednesday, Sept. 13 at 8:30 a.m., at Town Hall, the Registrars of Voters will hold a lottery to determine the horizontal order of names within a row on the election ballot.
Results from the primary are preliminary until verified by the town clerk on Wednesday.
Primary voting results (names listed in order they appeared on the ballot):
** denotes winner
**Bill Drake:  1,051
**Andy Duus:  1,150
**Karen Fassuliotis:  1,061
**Debra Hess:  1,324
**Michael Mason:  1,240
Nancy Weissler:  1,017
**Leslie Tarkington:  1,112
For more information on the BET Primary, be sure to check this Friday's print edition of the Greenwich Sentinel.